Power plants: Old-school plant protein ingredients get tasty makeovers
Power plants: Old-school plant protein ingredients get tasty makeovers
Seitan and beans may be less glamorous than the almost-like-real meat analogs developed in food tech labs, but they've stood the test of time and are finding new life thanks to innovative natural brands.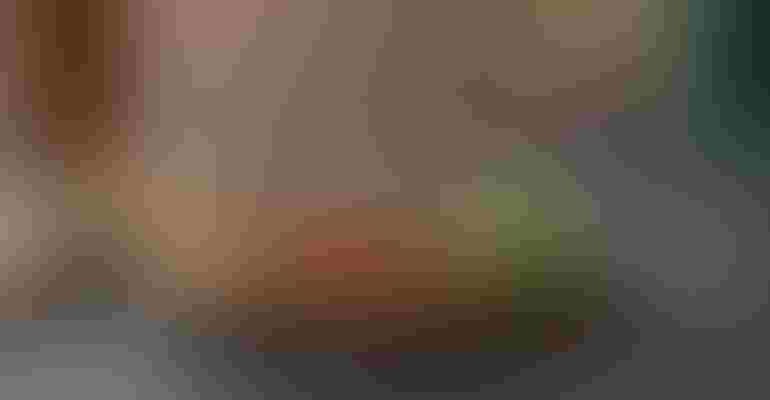 Most of the recent media coverage lauding plant-based products has focused on Silicon Valley darlings—well-funded tech firms that make food primarily in labs rather than kitchens. These companies often create meat and dairy analogs designed to appeal to the broad swath of consumers who normally wouldn't choose "mock meat."
While Wired and like publications give Hampton Creek, Beyond Meat and other new plant-based purveyors plenty of press, legacy brands such as the 37-year-old Tofurky, which for decades bore ridicule, still don't receive much mention. Sure, that somewhat awkward brand name doesn't help. But the main reason Tofurky, Gardein, Lightlife Foods and others never enjoyed this level of hype is because, for years, eating "meat" not from animals seemed weird to all but hard-core vegans and vegetarians.
But systemic food shifts suggest plant foods are primed to radically change the way Americans eat. Big Food companies are now snapping up old-school plant-based brands. For example, Canadian meat processor (yes, meat processor!) Maple Leaf Foods acquired Lightlife Foods, maker of tempeh, earlier this year. Meanwhile, a purported "vegan mafia" comprising famous tech entrepreneurs is flooding money into vegan startups such as Beyond Meat and Impossible Foods. Even Tyson Foods invested in Beyond Meat, now owning a 5 percent stake in the company.
It's clear that veganism is no longer a fringe diet. Rather, vegan, as well as vegetarian, eating—now often referred to as plant-based eating—represents a new food culture. Products that aim for meat mimicry, including the so-real-it-bleeds Beyond Burger (beet juice can do wonders), are helping to fuel this shift by introducing newcomers to a culinary world without animal products. Throw Beyond Burger on the grill and it sizzles, chars and smokes just like the real thing.
This is all very good news. After all, research clearly shows that eating less meat is healthier for us, better for the earth and obviously better for factory-farmed animals. However, the U.S. Department of Agriculture predicted that Americans would eat 217.5 pounds of red meat and poultry per capita in 2017—50 pounds more than in 1960. So in order to make measurable changes in our diets, we need accessible, desirable plant-based products.
The 2016 book Drawdown: The Most Comprehensive Plan Ever Proposed to Reverse Global Warming (Penguin, 2016), edited by environmentalist Paul Hawken, makes a solid case for plant-based eating. The authors list consuming less meat as number four out of 80 plausible solutions proven to reduce greenhouse gas emissions or sequester carbon dioxide. They write that "business-as-usual emissions could be reduced by as much as 70 percent through adopting a vegan diet and 63 percent for a vegetarian diet … $1 trillion in annual healthcare costs and lost productivity would be saved." Project Drawdown posits that enticing, available and visible plant-based protein replacements are key to convincing people to eat less meat.
Traditional proteins resurface
While techy food companies receive high-profile dollars to propel their businesses forward, other plant-based brands rely on artisanship and a deep knowledge of flavors to create quality proteins. These audacious, passionate manufacturers place trust in culinary prowess and reliable meat substitutes that have been around for decades, if not thousands of years. We're talking about vital wheat gluten, soy, nuts and good-old-fashioned beans, greens and grains. When prepared correctly, these ingredients become delicious protein sources—even though they don't exactly look like meat or dairy.
"What you call old-school, I call traditional products that stand the test of time," says Kelly Sweete, CEO of Sweet Earth Natural Foods, which includes vital wheat gluten in many of its plant-based products. "They aren't as sexy as tech food, but they are every bit as efficacious and fundamentally proven."
Sweete says seitan, for example, which is eaten all over the world, has survived so long because it's juicy, tender, artisan made and a great source of lean protein. "Seitan has been rediscovered for modern times, and it's available right now," she notes. "While I think it's important to develop meat alternatives for the future, healthy, affordable plant-based eating is important for today, too."
To that end, Sweete believes innovation doesn't have to involve high-tech tools and science degrees. Rather, it can be achieved with a stove, a kitchen knife and a respect for history. Sweet Earth prepares seitan with spices, fresh veggies, fresh herbs and sauces for its vegetarian burritos and bowls—and it's this type of treatment that'll attract mass-market consumers and meat lovers. Don't think that's possible? Well, the largest food company in the world, Nestlé, acquired Sweet Earth in September.
For more proof that plant-based eating is gaining traction, just look at sales data. According to a new report by the Plant-Based Foods Association and Nielsen, retail sales of plant-based foods and beverages rose 8.1 percent across all channels during the 52 weeks ended Aug. 12, 2017. Plant-based dairy (including vegan milks, yogurts, cheeses and ice creams) was the fastest growing category at 20 percent, reaching an impressive $700 million. Compare this growth to traditional milk sales, which are down 5 percent. In the same data set, plant-based meat sales rose 3.1 percent, with refrigerated meat alternatives growing 23 percent, outpacing their frozen counterparts.
There used to be three primary reasons for going vegan: personal health, environmental stewardship and ethics. But now with the abundance of innovative plant-based products available, we can add taste—a powerful purchasing driver—to the equation. A 2017 Stanford University study found that labeling vegetables with indulgent-sounding rather than healthy-sounding descriptors led diners to choose vegetables up to 41 percent more often. For example, a green bean dish labeled "sweet sizzlin' green beans and crispy shallots" was chosen more frequently than the same dish labeled "healthy energy-boosting green beans and shallots."
The lesson: Marketing around taste is essential. These new and existing plant-based products have discovered the sweet spot using traditional, healthy ingredients in delicious ways.
Sublime seitan
Seitan contains gluten, but for shoppers who don't have celiac disease or a gluten sensitivity, it's a high-protein "meaty" option that satisfies.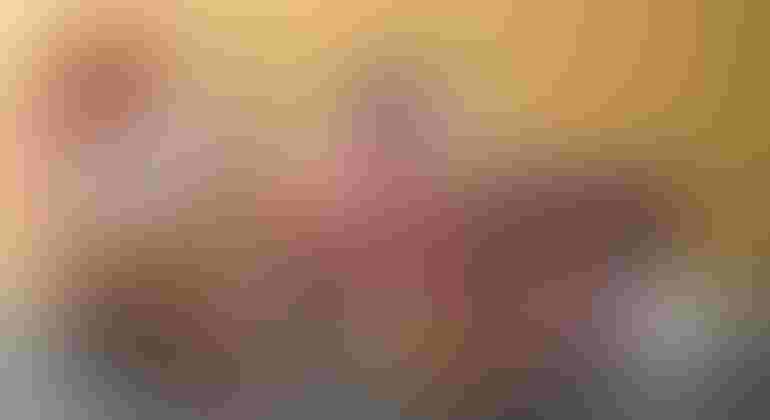 Field Roast Original Fruffalo Wings
Made with Field Roast's signature charcuterie-style Smoked Apple Sage Sausages, these lightly fried mock Buffalo wings contain vital wheat gluten, dried apples, Yukon Gold potatoes, non-GMO canola oil and cayenne-spiked hot sauce. Served with a cool, creamy plant-based dip, Fruffalo Wings make a decadent appetizer sure to impress even non-vegan noshers. SRP: $7.99
Upton's Naturals The Classic Burger
Founded in 2006, Upton's Naturals garnered the appreciation of vegans everywhere for bringing seitan to the market in delicious, easy-to-use packages. Upton's appeals to convenience-minded consumers with this quick-cooking burger made with vital wheat gluten, eggplant, tofu, hickory smoke concentrate and a whole lotta spices and herbs. SRP: $3.99
Lightlife Chickpea & Red Pepper Veggie Deli Slices
It's tough enough to find time to pack lunch before work or school, and following a plant-based diet can compound the struggle. Enter Lightlife's deli slices, made with wheat gluten, chickpeas, garlic and sesame seeds. Three slices deliver 11 grams protein and 90 calories—a satiating sandwich filler. Red bell peppers, lemon juice, salt and yeast extract enhance the satisfying meat-like flavor. SRP: $3.29 to $3.59
Gardein Meatless BBQ Porkless Pockets
One peek at Instagram will convince you dumplings are ultra-trendy—yet dumpling shops rarely offer vegetarian or vegan options. These fun frozen pockets are a filling snack or light meal that delivers pulled pork's sweet-and-savory flavor without the meat. Made with a vital wheat gluten base, they're packed in a sauce made of molasses, tomato paste, organic apple cider vinegar and garlic powder. Heat them in a toaster oven instead of a microwave for best results. SRP: $4.49
Tofurky Vegetarian Ham Style Roast
This meat-free main makes plant-based holidays a cinch. A beautiful, albeit diminutive, replacement for the classic roast, the "ham" is made with vital wheat gluten, organic tofu, oat fiber, wheat starch, garlic and cane sugar. The delicious glaze is a sweet-mustardy-hoppy blend of maple syrup, brown sugar, local craft beer, whole grain mustard and mustard powder. Your customers will also love the bright, punchy packaging. SRP: $12.99
Beans, greens and grains
Maybe they're not as trendy as other plant-based proteins, but when combined, legumes, vegetables and grains deliver big-time flavor and nutrition.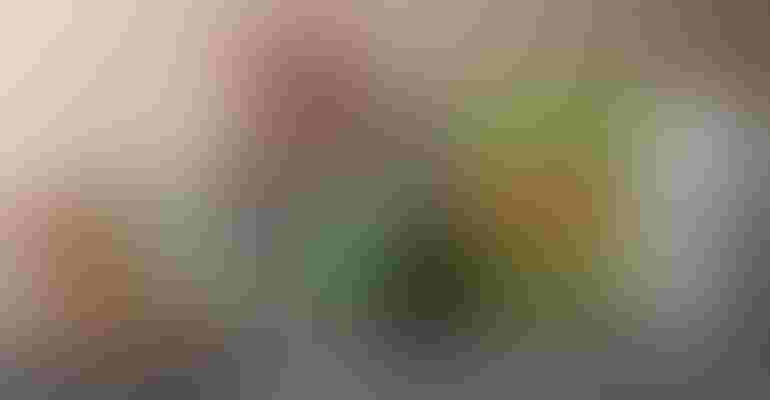 Ancient Harvest Organic Quinoa with Lentils & Garlic
Tear open a packet of Ancient Harvest's new microwaveable sides and your shoppers will be mmm-ing in no time. This simple, spiced, precooked concoction of quinoa and green lentils is infused with organic garlic powder, onion powder, dried parsley and white pepper. The simple nosh heats up in the microwave in just 90 seconds. SRP: $3.49
Village Harvest Antioxidant Blend
Village Harvest's ink-colored blend of organic black rice, black lentils and black quinoa comes together in under 30 minutes. This eye-catching dish contains 8 grams of protein plus anthocyanin, the same antioxidant found in blackberries. The Oakland, California-based brand promotes sustainability and social responsibility programs, such as distributing much-needed medical supplies to farmers in developing nations. SRP: $4.00
Keen One Quinoa Pesto Pasta Quinoa Cup
Keen One's convenient new organic cups can be ready to enjoy in 7 minutes flat. Each contains 280 calories of delicious, protein-rich quinoa, chickpeas, hemp seeds and wheat pasta seasoned with dried tomato, garlic, basil, salt, parsley and lemon. This is good, quick sustenance for college students, backpackers or busy professionals. SRP: $4.49
Morini Brands Ground Risofu
Looks like meat, tastes like meat, made from … rice? Yep! This promising new blend resembles a pound of ground but is predominantly organic rice curd (which is made similarly to tofu), plus cannellini beans, green lentils, chia and natural meaty flavors. Form into meatless burger patties or meatballs or use in tacos or lasagna. SRP: $7.89
Manitou Trading Co. Heritage Medley
This gluten-free seasoned rice, lentil and millet blend makes a nice side dish or protein- and fiber-dense meal on its own. The hearty mix of grains and legumes is laced with savory dried organic mushrooms, tomatoes, garlic, onion and soy sauce powder. Cooks up in just 25 minutes. SRP: $6.55
Soy is back
Yes, soy has a bad rap: 94 percent of soy planted in the U.S. is genetically modified, and for a while, fear of its estrogenic properties damaged its image. But soy is an excellent plant-based protein, and much of the research on its hormonal effects is unfounded. These brands are bringing back soy with responsible sourcing and respect for the ingredient.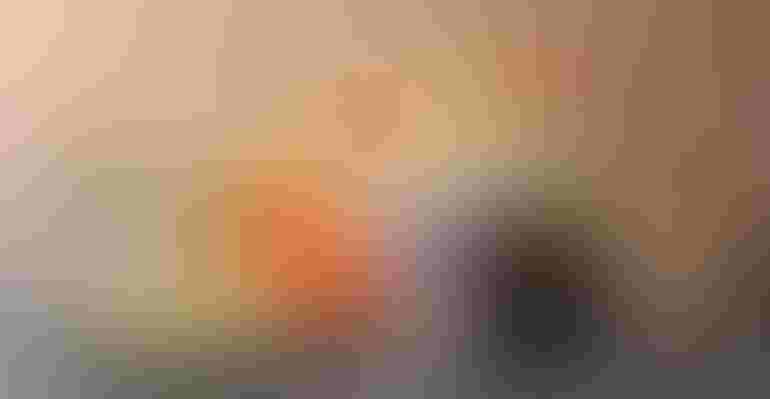 Chao Creamery Creamy Mac 'n Chao
There are many vegan macaroni and cheese options out there, but Chao Creamery's frozen version stands out for its melty, velvety "cheese" sauce. Here, fermented chao tofu—made from soybeans and sesame oil—lends a flavorful, creamy texture to this dairy-free favorite, while coconut oil adds decadence and good-fat nutrition. SRP: $7.49
Eat Nice Ravioli Tofu Ricotta
Want the fresh-from-Italy taste of ravioli with a vegan commitment? Enter Eat Nice, a line of frozen vegan pasta filled not with traditional ricotta but with just-as-tasty organic tofu spiked with sundried tomatoes, nutritional yeast, garlic, salt and pepper. This ravioli is the ultimate quick-dinner food: It goes from freezer to plate with just 6 to 9 minutes of boiling. SRP: $5.99
Sweet Action Ice Cream Vegan Cookies + Cream
For dairy-free frozen treats, almond, cashew and coconut milk bases are all the rage. But this innovative Denver brand uses organic soymilk as the primary ingredient in its vegan line—testament that the market for soy is still strong. With organic plant-based chocolate-cream cookie crumbles mixed in, this dessert tastes oh-so-awesome. With this level of deliciousness, brands like Sweet Action can help repair soy's less-than-perfect reputation. SRP: $6.49
Hodo Soy Thai Curry Tofu Nuggets
Minh Tsai founded Bay Area–based Hodo Soy because he couldn't find any tofu he wanted to eat in the States. Now many credit Tsai for injecting artisanship back into tofu manufacturing. These ready-to-eat organic nuggets are made with U.S.-grown whole soybeans braised in curry thick with lemongrass, citrus and spices. Just open a package and add 'em to salads, stir-fries or noodle dishes for a burst of flavor and protein. SRP: $4.99
Wildwood Organic Gluten Free Baked Tofu Teriyaki
When prepared properly, tofu readily takes on nearby flavors, making this plant-based protein ideal for stews, soups, sandwiches and salads. Ah, but here's the rub: New vegans and vegetarians often complain they don't know how to cook tofu. This prebaked, seasoned organic option from Wildwood should subdue any fears—it's ready to slice and enjoy right out of the package. SRP: $3.99
Nuts over dairy
Almonds, cashews, coconut and even peanuts are lauded as excellent proxies for dairy milk and cheese. When cultured or blended with sweet add-ins, they offer a delicious alternative to the chalky dairy substitutes of yesteryear.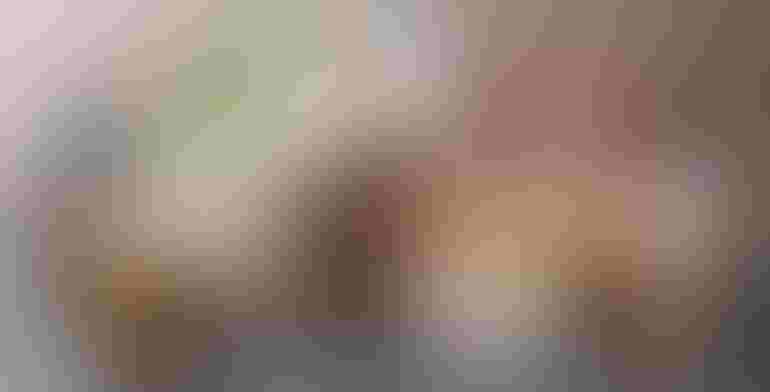 Pacific Cashew Non-Dairy Beverage Original Unsweetened
Made primarily with Fair Trade Certified cashew butter, this smooth, unsweetened cashew milk gives almond milk a run for its money. Each delicious cup delivers 4 grams of unsaturated fat, a touch of protein and a big dose of flavor. Consumers will appreciate Pacific Foods' commitment to conscious cashew sourcing. SRP: $3.99-$4.99
Kite Hill Almond Milk Drinkable Yogurt Plain Unsweetened
Kite Hill gained fame a few years back for its creamy, cultured, clean-label almond milk cheeses and yogurts. Fermenting the nuts with live enzymes and salt conjures a tangy flavor not normally found in dairy analogs. This new unsweetened almond milk kefir similarly features live active cultures and a blend of B vitamins, making it a perfect smoothie add-in. Also available in Vanilla, Mango and Summer Berry. SRP: $5.49
Elmhurst Milked Peanuts Chocolate
You've heard of almond milk, but peanut milk? With chocolate? You read that right. The classic flavor combo gets an addictive health upgrade. This super-simple peanut milk features sweet, light peanut flavor and a delicate, perfectly balanced chocolate hint from Dutch cocoa. It's also worth noting that Elmhurst was a dairy before transitioning to plant-based products—nice work! SRP: $5.99
Daiya American Style Slices
Silky coconut oil makes up the majority of these melty, stretchy American-style slices, perfect for topping a veggie burger or crafting that classic grilled cheese sandwich you remember from childhood. At just 70 calories per slice, Daiya's vegan cheeses also include potato and tapioca starches, konjac gum, whole algal flour, and vegetable juice and annatto for a bright-yellow Kraft Singles–like appearance. SRP: $4.99
Parmela Creamery Aged Nutcheese Sharp Cheddar Style
Here's a cashew- and coconut oil–based cheese made simply. Parmela expertly crafts this vegan cheese by mixing in umami ingredients such as salt, nutritional yeast, annatto, lactic acid, yeast extract and cultures for a nuanced flavor. Use it to top tortilla chips or whip up homemade macaroni and cheese. This product melts wonderfully. SRP: $7.00
Nicecream Sammies Raw Cookie Dough Sammie
This "nicecream" treat from a Colorado upstart features dairy-free ice cream made from cashews and coconuts, not cow's milk. Sweetened primarily with nutrient-dense dates and free of any fillers, gums or stabilizers, these raw, gluten-free frozen sandwich bars hit the spot when you're jonesing for a guilt-free sweet. Nicecream Sammies is still a small brand but eager to grow production and distribution. SRP: $3.99
Subscribe and receive the latest updates on trends, data, events and more.
Join 57,000+ members of the natural products community.
You May Also Like
---