Organic produce shows strength and staying power
Organic produce shows strength and staying power
Consumer perception of organic as safer and healthier boosts category's growth during COVID-19.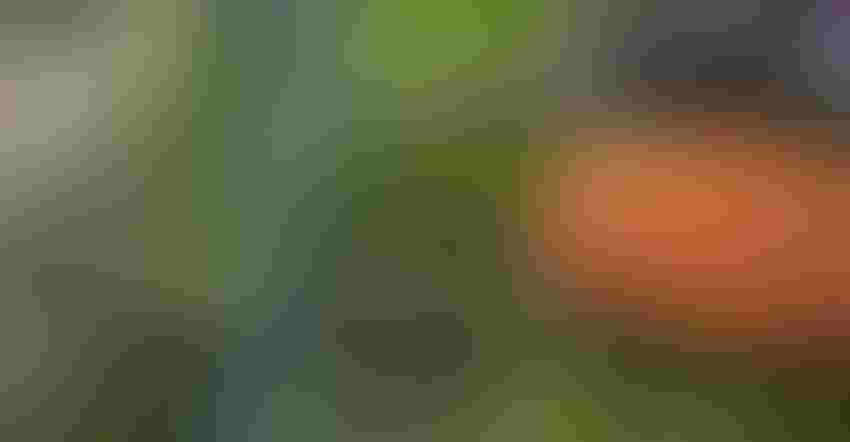 Over the last year, consumer demand for organically produced goods showed double-digit growth, rising 14.2% in 2020, or an increase of $1 billion to $8.5 billion, according to the 2020 Organic Produce Performance Report by the Organic Produce Network. By contrast, conventional produce sales rose 10.7% for the year. Retailers and analysts say it's a trend that's expected to last even when things return to normal.
Natural Grocers, the Lakewood, Colorado-based chain of 161 stores in 20 states, sells 100% certified organic produce, and experienced hefty sales during the past year as consumers looked for food that would benefit them and the planet.
"Consumers are looking for easy ways to increase their healthy eating and lifestyle habits, and incorporating organic fruits, veggies and other organic ingredients into their everyday diet is one simple solution," said Raquel Isely, vice president of marketing for the retailer. "At Natural Grocers, it's even easier because our customers know that no matter what produce they put in their carts, it will be organic, whether it's fresh or frozen."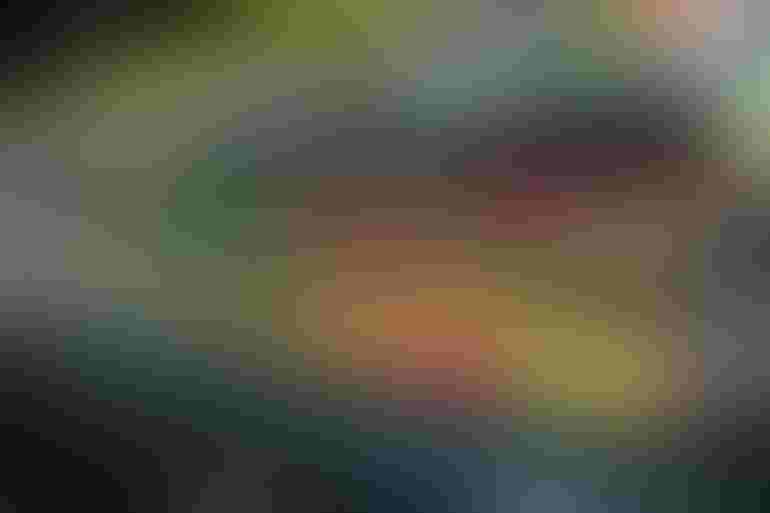 Nicole Krauss, media relations manager for Lakewood, Florida-based Publix Super Markets, noted that during the early days of the pandemic, demand for all produce increased dramatically as a result of panic buying, and it was especially true of organics. But while some categories returned to normal as the months went by, organics continued to prosper throughout the year.
"Organics have been increasing in popularity year over year for some time now and during the pandemic this trend did not change," she said. "Our purchasing team continues to work hard to ensure our customers find the quality, variety and overall value for organics they have grown accustomed to finding on our shelves. As we continue to seek out sustainable foods, we feel our customers will continue to seek this option moving forward."
Price Mabry, director of produce for Oklahoma City-based HAC, which operates 80 stores under eight banners, believes the demand stems from the fact that consumers feel organic food is safer, and that was of chief importance during the pandemic.
"Consumers are also eating at home more, making more complete meals and watching what they eat. It's really driving the organic category," he said. "If you look at search engines, people are Googling recipes and taking the opportunity to buy organics to use in these recipes."
Here to stay
With vaccine distribution progressing and the country opening up more each week, even if things return to something close to normal, most produce experts don't see the demand for organic fruits and vegetables dying down.
Mabry said that this a trend that is here to stay and the organic segment was seeing year-over-year growth even before COVID-19 became a factor.
"We're taking the opportunity to promote organics, whether that be commodities or salads, and that's where the volume really has been for us," he said. "We're devoting more space in our ads and on social media to let people know about the organics we have available."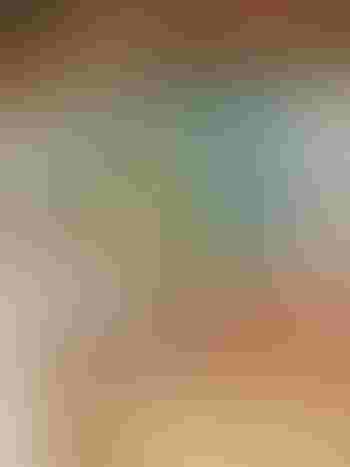 During the early days of the pandemic, demand for all produce increased dramatically as a result of panic buying, and it was especially true of organics. (Publix Super Markets)
Natural Grocers' Isely notes buying organic is a "win-win," and when consumers really understand the positive impacts of buying and eating organic, both for their own bodies and for the environment, they're less likely to go back to eating conventional produce.
"We work hard to teach our communities, through our multi-pronged free nutrition education programs, about the importance of eating only organic produce, even beyond the 'Dirty Dozen,'" she said, referring to the annual report from the Environmental Working Group that ranks conventional produce according to the amount of pesticides used in their growth (see sidebar). "Studies have shown that organic produce carries more nutrients and is more flavorful than its conventional equivalents, and organic farming creates more biodiversity, enhances the health of nearby ecosystems and increases soil health, turning farmlands into rich, highly productive crop lands."
Promoting organic
Over the past five years, Natural Grocers has celebrated September as Organic Harvest Month, shining a light on the benefits of eating organic and including a special free nutrition education organics program and discounts on the whole organic produce department.
To further promote the benefits of organics, Natural Grocers also has plenty of signage in the stores, monthly "For the Love of Organics" articles in its Health Hotline magazine and classes hosted by its nutrition education experts and guest speakers.
"Cumulatively these programs have been really impactful in keeping our communities informed and excited about buying organic and we intend to continue them after COVID-19, just as we have before and during," Isely said. "Classes are all virtual during COVID-19, but will go back to in-person once such gatherings are deemed safe."
At HAC stores, the design of the organic section is layered with green, as people are more inclined to think organic when they see the color. But that's not the only color that's important.
"For Cal-Organic and our vegetables, it's purple, so you have a nice label on it that stands out, so it's not just passed off as a conventional product," Mabry said, adding that the retailer heavily promotes the category in April around Earth Day.

This piece originally appeared on Supermarket News, a New Hope Network sister website. Visit the site for more grocery trends and insights.
Subscribe and receive the latest updates on trends, data, events and more.
Join 57,000+ members of the natural products community.
You May Also Like
---