Innovation at Nutracon '05
Innovation at Nutracon '05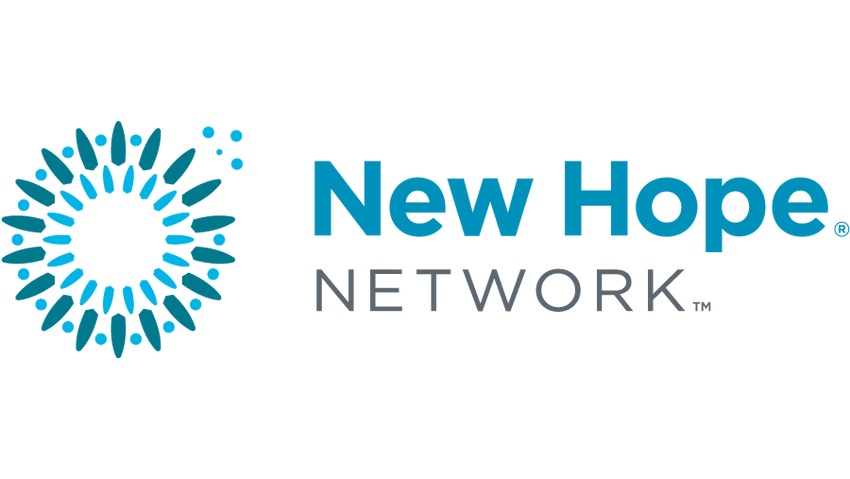 Nicholas Perricone, MD, FACN.
As a best-selling author and clinical and research dermatologist, Dr Nicholas Perricone is at the forefront of research for inflammation and age-related diseases. In this presentation, Dr Perricone will discuss his three-tiered approach to anti-ageing as outlined in his new book, The Perricone Promise.
With an emphasis on the connection between inflammation and ageing, Dr Perricone?s keynote discussion will examine the benefits of eating an anti-inflammatory diet and taking anti-inflammatory nutritional supplements in combination with use of topical anti-inflammatories.
Saturday, March 19, 9-10 am
A cornucopia of food application technologies and processes will be on show at Nutracon and SupplyExpo in Anaheim, California, next month. The Nutracon conference showcases the latest growth categories of interest to product developers, and alongside the main programme is both a new value-added track for the bakery sector as well as a new special forum. All this, plus two keynotes, scientific poster sessions, the new ingredient showcase, a tech transfer centre, networking opportunities — and of course the NutrAward 2004 competition.
The Nutracon seminar tracks include: The New Lesser Evil Foods, Functional and Fortified Bioactives, Functional Confectionery, Organic Science, Natural Personal Care, New Ingredient Science and the Global Market Review.
The value-added track is a complementary addition for registrants. Taking place Thursday morning, The Healthy Baking Workshop provides an intensive half-day session on formulating healthy bakery foods. As consumers turn away from white breads and trans fat-laden cookies, how can bakers and food manufacturers create healthier products? At this workshop, delegates can learn about:

Case studies on successful bakeries that make healthy foods a backbone of their product lines

How to eliminate trans fats — including a rundown of trans fat-free oils and shortenings

How to produce whole grain breads, one of the hottest trends in the baking industry

Tips and best methods for sourcing organic ingredients

The future of bakery food ingredients: baking with nutraceuticals including choline, omega-3 fatty acids, lutein and more
Category driver tracks
The New Lesser Evil
Consumer acceptance of the low-carb lifestyle has given way to a new category for companies seeking a way to reposition their brands as more healthful. Enter the New Lesser Evil ? foods lower in carbs and without trans fats, high fructose corn syrup and other problematic ingredients. Will the category evolve from its low-fat and low-carb beginnings to a more general health and wellness position as a new generation of products hit the market?

Functional Bioactivea
What are the current challenges to formulating next-generation functional foods? Learn what is taking the category to a new level with truly efficacious products for a mass market consumer. The track sessions will examine new entries in the competitive juices category, feature exclusive Product Scan data and take a look ahead at consumer trend opportunities.

Functional Confectionery
Euromonitor estimates the burgeoning functional confectionery category at $5.65 billion in 2003. Underscoring the consumer interest, R&D activity for this area is at a record pace among ingredients suppliers and food manufacturers. From Trident?s Whitening Chewing Gum to Martek Bioscience?s DHA-enriched chocolate, the category is ripe for innovation. Presentations will look at the current science behind these products, the newest ingredient innovations as well as sweet success stories.

The Science Behind Organics
While organic sales account for only 1-2 per cent of any national food market, standards defining organic foods have created uniformity across borders. The category is increasingly attractive to multinationals, and, combined with innovation from small producers, is as dynamic as ever. But what does the future look like? Sessions in this track will look at the current science as well as groundbreaking attempts at functional organics.

Cosmeceuticals
Cosmeceuticals both in oral supplements and natural personal care topicals account for 17 per cent of the US retail body care industry, and similar growth figures are predicted for the EU. But issues of potency and efficacy must be addressed. Targeted at product development and marketing teams, sessions will cover innovative, result-driven ingredients backed by clinical studies.

New Ingredient Science
This track offers a fresh perspective on new ingredients or new uses for existing ingredients. Gleaned from recent biomedical research meetings and peer-reviewed publications, in addition to unpublished research, this track will provide a concise distillation of the state of the science and its relevance to human health products.

Global Market Review
As consumers continue to embrace health and wellness lifestyles, there are great opportunities for companies with innovative ingredients and products. But while consumers may have common needs, doing business in foreign markets varies widely. Hear trends shaping the development of new and emerging markets as well as the regulatory challenges.
Conference Info
Nutracon: March 16-18
SupplyExpo: March 18-20
Natural Products Expo West: March 17-20
Where: Anaheim Convention Center, Anaheim, California
Contact: www.nutraconference.com
Buying and networking at SupplyExpo
SupplyExpo offers a comprehensive offering of ingredient, technology and service companies for sourcing of food/beverage, supplements and personal care products. Leading companies exhibiting include Capsugel, Cargill, DSM, Fortitech, Glanbia, Martek, National Enzyme and Pure World. Also at SupplyExpo, the Application Center previews the next generation of consumer products. Poster sessions let attendees see technical presentations from researchers, inventors and companies looking for industry-relevant applications of science.
Buyers and sellers of innovative intellectual properties are brought together in the unique Nutracon technology transfer centre.
The New Ingredient Showcase reviews new ingredient and technology information, including potential applications.
No Nutracon is complete without the NutrAward for the best new ingredient or technology of the year. Nominees are considered on the basis of scientific merit, efficacy, safety, innovation, market potential and ability to increase industry credibility. For more information, visit www. Nutraconference.com/nutraward.
Ideation, innovation and formulations
More challenging than ever is developing innovative products that are high quality and healthy, with fewer refined ingredients, and yet still achieve a consumer flavour profile. Product development teams must create new concepts that address consumer lifestyle trends and are backed by the right mix of science and marketing savvy.
Join professional moderators and an expert panel in a workshop plenary session, for brainstorming and ideation to create and evaluate new product concepts and solve existing formulation challenges in the energy drink category. Learn tactics and strategies to increase the success rate of your new product launches.
Stephen Sinatra, MD, will speak on metabolic cardiology and unveil the latest research on nutritional science for heart health using novel forms of L-carnitine, co-Q10 and D-ribose.
Friday, March 18, 4-5:30 pm
Programme Highlights

Trans fats: a review of the current landscape and where the trend will lead

Balance fats to improve cholesterol and avoid trans fats — the GFA brands story (Smart Balance/Earth Balance)

The Nutrient Value System: Low calorie, high nutrition and protein fortification for functionality

Scope report on super juices with noni, mangostine, rainforest fruits and pomegranate

Functional foods for a new generation: 10 years out and beyond

Functional confectionery: an oxymoron or the best of both worlds? A look at efficacy issues

Bioactiva: Food- and supplements-ready ingredients

Brain health, co-Q10 and Parkinson?s disease
Nutritive effect on skin: New clinical studies that will change the face of skincare

Battle of the Bugs: How to decipher a published study and critiques of actionable works
Keynote Speaker



Session Chairs
Robert Beausire, Glanbia Nutritionals

Mindy Goldstein, Estée Lauder

Adam Ismail, Cargill Health & Food Technologies

Sheldon Weinberg, Weinberg Associates


Featured Speakers

Anthony Almada, IMAGINutrition

Michael Dansinger, MD, MS, Tufts University-New England Medical Center

Mary Enig, Enig Associates

Grant Ferrier, Nutrition Business Journal

Mike Lubin, Sterling Rice Group

Chip Marsland, Betafoods Corp

Kathy Wrick, PhD, The Ford Group

Janine Higgins, PhD, University of Colorado Health Sciences Center

Cindy Angerhofer, Aveda Corp

Robert Clancy, University of Newcastle, Australia
Subscribe and receive the latest updates on trends, data, events and more.
Join 57,000+ members of the natural products community.
You May Also Like
---