'Instagram is where it's at' for marketing your natural products store
'Instagram is where it's at' for marketing your natural products store
Cambridge Naturals co-owner Emily Kanter has been marketing her family's store on Instagram for 8 years. Here, she discusses marketing on the popular social media platform, creating content with her team and engaging customers.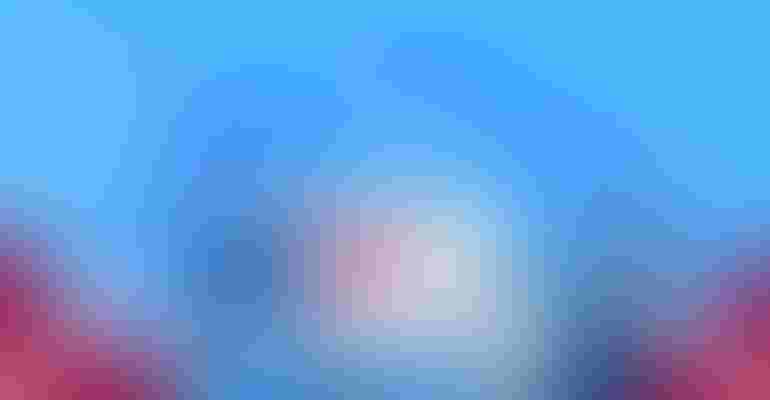 When Cambridge Naturals opened in 1974, marketing consisted of advertisements in local newspapers and signs in store windows.
In the 21st century, marketing means using email, apps and social media to reach your customers. But how do you choose which platform to use? Then, how will you take advantage of that platform's features?
Cambridge Naturals co-owner Emily Kanter, daughter of the store's founders, began using Instagram in 2013 to attract new customers, build relationships with existing customers and increase sales. She purposefully chose Instagram because it is more attractive than other platforms, she says.
"Instagram is an aesthetically pleasing, effective tool for visual marketing, and has become something of a mini-blogging platform—meaning that we can post meaningful written content along with attractive photos that really draw our customers in," Kanter says. "Facebook has become extremely clunky and cluttered over time, virtually impossible to cut through the noise of the news feed and advertisements. We also find that our customer base isn't using Twitter to connect with their favorite local businesses. Instagram is where it's at."
She's not wrong. Social media management company Hootsuite found that 200 million Instagram users visit at least one business page every day. In a study by Facebook, which owns Instagram,  81% of respondents said they use Instagram to research products and services. "It's a nimble, responsive tool that quickly shows engagement," Kanter says. "It's also very cost effective, and if done right, can really increase awareness of your business and entice customers in the door."
It's important to create a business account on Instagram to access analytics, which show the general demographics of your audience.
"We attract a wide range of customers of all ages and backgrounds," Kanter says, "but our demographics on the platform skew heavily female-identifying and millennial.
"We're also creating content on TikTok that engages our younger and emerging customers. These customers are essential to our business' future, and as more people become interested in health and wellness, we have the opportunity to show them that there's a wonderful retailer right in their local community versus online," she points out.
You'll also learn from an analytics report which posts resonate with your audience. The Cambridge Naturals team uses that information—the number of likes, comments, saves and shares for each post—to understand what content their followers are most interested in, Kanter says.
Creating content for Instagram
On its Instagram page, Cambridge Naturals offers a wide variety of beautiful photos, including seasonal still-lifes, nature, employees, products, beverages and the stores. Written content can include recipes, quotes or simply general information about a product. The company posts new content every day, but only a few days have set themes: Sunday Sip, which was Sunday Sundae for Father's Day; Monday Meditation; and Herb of the Week on Wednesdays.
"We'll keep those going for a while, but probably mix them up at some point in the future," Kanter says. "We genuinely have customers who look forward to them every week, and we use that content within our newsletter as well."
Kanter developed the retailer's overall approach and guidelines, she says. But they hired someone to help last year.
"We had an in-house marketing coordinator over the last year who did amazing work based on that guidance, and who helped develop those guidelines further," Kanter says. "She really had an innate sense of what our customers were interested in and wanted more of, and I relied on her insights and creativity.
"She's moved on and we're in the process of redeveloping the marketing coordinator role to assist me going forward. 'Marketing' on social media is really hard to teach," she adds.
A team of employees helps Kanter create content for Instagram.
"It's a very collaborative effort and I rely heavily on the creativity and insight of our staff team. They are also our customers—and they have a sense of what our customer base is looking for (or) excited about: new products, restocks, sales, or other fun 'behind the scenes' content," she says.
Kanter herself steps in front of the video camera for "Emily's Six Picks," a presentation of what she likes, once or twice a month.
"It's all a learning experience and what 'works' on Instagram  or any platform, is always changing. It comes down to studying Instagram as a tool and what popular content creators are doing, and what people are responding to," Kanter explains.
What other retailers need to know
The internet is filled with advice for marketing on Instagram. If you're just getting started, BusinessNewsDaily.com offers the basics, starting with how to create an account; terminology such as DMs, hashtag and follow; and tips and tricks. It also includes information about selling products through Instagram, a program that started in November. Cambridge Naturals doesn't use that; it uses a website for ecommerce.
Hootsuite provides basic information about Instagram, but it also tries to sell on its management products, such as its social analytics dashboard and courses. Shopify, which many businesses use as their e-commerce platform, also offers information and tips regarding marketing on Instagram.
But using Instagram doesn't have to cost much, Kanter says. Because Cambridge Naturals creates all its content in-house, it only pays for employees' time and products they use.
When you are getting started, she suggests, follow interesting and engaging accounts, study them and learn from them. Most importantly, be true to yourself and your business.
"Your current and potential customers are going to Instagram to see an authentic and enticing version of your business. Come up with a strategy based on your business' values and voice—what is the tone and energy of your store that attracts people—and put that on social media," Kanter says.
Subscribe and receive the latest updates on trends, data, events and more.
Join 57,000+ members of the natural products community.
You May Also Like
---