4 quality-centric seals that will help retailers sell hemp CBD
4 quality-centric seals that will help retailers sell hemp CBD
A certified seal can be worth a thousand words—here's a few that'll have your hemp CBD products flying off shelves.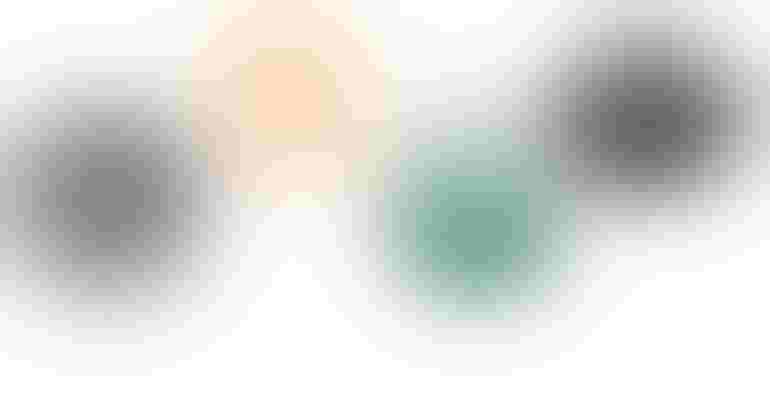 For retailers who continue to receive calls and visits from hemp CBD brands that want shelf space, it's difficult to separate the wheat from the chaff—to figure out which brand meets the necessary quality standards that they can feel good about.
Sussing through Certificates of Analysis (C of A's) is not only time-intensive, but all those chemical names and their attendant numbers oftentimes goes over retailers' heads.
Quality seals take some of the guesswork out of the equation, and can also be a convenient shorthand to communicate to retailers—in addition to consumers—what differentiates a given hemp CBD product within the category.
"To consumers," said Rabbi Yehuda Goldman, from the EarthKosher certification agency, "all seals represent the fact that a third-party organization has done their due diligence on this product, whether it's kosher or gluten-free or organic."
U.S. Hemp Authority
Among the newer certifications to hit the market is from the U.S. Hemp Authority. The group established quality standards for hemp farmers, processors and manufacturers, to ensure quality metrics are built into the product.
"We review C of A's at Lucky's," said Sindy Wise, director of apothecary at Lucky's Market, at the Colorado Hemp Summit, held in Boulder in January. "It got to a point where it's not sustainable for our team. We're not scientists. Finding a third party that can do that verification for you is important to take that responsibility off our shoulders. The U.S. Hemp Authority met all the criteria we were looking at ourselves."
Since the program was established in early 2019, more than 50 companies have been awarded the certification seal. Among the provisos are:
Following FDA rules and regulations around supplements, foods, beverages and cosmetics.

Synthetic CBD and other cannabinoids are also prohibited.

Product labeling must include the country of origin of the hemp biomass from which the product was derived.
"That's a big differentiator going forward," said Rick Trojan, creator of the Hemp Road Trip educational campaign. "It provides a baseline quality for consumers. It provides more confidence for consumers. It really does make a difference to retailers for sales."
The next phase is communicating that to customers.
"The U.S. Hemp Authority seal is good for you as a retailer," said Steve Hoffman, managing partner at Compass Natural, a marketing communications firm in the natural and organic world. "Consumers need to know more about that. That's where kosher and organic might come into play."
"At the end of the day," said Wise, "I need to now the milligrams on the packaging is accurate, the country of origin is accurate, and so on. A lot of other certifications are fantastic, but as a dietary supplement that is important that we have accuracy on those products."
USDA Organic
The organic seal has been the top seal for natural and organic brands (though the Non-GMO Project is probably growing faster).
For the organic movement, hemp holds the promise of becoming entrenched as the next great commodity crop in America. Imagine if it could get off the ground as an organic crop instead of the Made in the U.S.A. genetically engineered staple crops of corn and soybeans?
"USDA Organic is the best our industry has done," said Steve Taormina, business development manager at NSF International, a standards-setting and testing agency. "You meet the 95 percent organic level and it means you've invested in your facility, your supply chain, all the way down to the farmer to make sure inputs going into their farms and their land is keeping the soil healthy."
Taormina said the organic seal rings the twin bells of trust and transparency. That's because a hallmark of organic accreditation is voluminous record-keeping to ensure the organic standards are being met.
"As a retailer, we do find that the USDA organic seal is an important differentiator," said Wise. "We have only one organic brand, and we have customers asking. It's definitely an opportunity out there, to be an organic brand."
Kosher
The kosher certification, originally met for Jewish people to vouchsafe ingredient quality and production processes, has broad consumer appeal that transcends religious beliefs. That's because kosher food laws cover cleanliness, purity and quality.
"We look at the facility, how it's made, what else is made at the facility, what else does it come in contact with," said Rabbi Goldman. "We certify something as kosher only if everything is true and kosher, and also from a health perspective when we go to a facility."
He said that includes the extraction process of hemp. In particular, a brand would have to source kosher-certified ethanol if that's the extraction agent used.
"Hemp is born kosher," said Trojan. "I love that."
At Goldman's EarthKosher agency, they also include the option of getting certified non-GMO, vegan and paleo as well.
Sun and Earth
Perhaps the latest certification to enter the market is the Sun + Earth seal. That certifies cannabis is grown under the sun, in soil, without chemicals, by fairly paid farmers.
The seal meets the organic standard, and then goes beyond that to encompass emerging metrics around regenerative agriculture, community involvement and fair wages.
It includes promoting biodiversity by building soil quality through mulching, crop rotation and reduced tillage.
The standards also include language that requires the farm to engage their local community with greater focus and intention. This sort of direct action includes farmer's markets, public farm tours—even just sponsoring a local little league team. Anything to get the word out about the value of farms, especially those on the cutting-edge of healthy farm practices.
"It's beyond organic. You have to be certified organic to be Sun and Earth," said Luke Zigovits, a Wisconsin farmer at the Higher Level Organics farm, which also supplies hemp to the Hemp Science brand. "All certifications help us with brand differentiation. We're trying to go the extra mile."
With all these seals available to help brands—and retailers—tell stories and sell product, one question arises: Is there a such thing as seal inflation? Can you have too many seals?
"It's like excessive flair on your outfit," said Wise. "Maybe it's a good thing."

Looking for hemp and CBD products that are doing it right? Hemp Products Connect showcases products from responsible brands reviewed and approved by New Hope Network Standards.
Subscribe and receive the latest updates on trends, data, events and more.
Join 57,000+ members of the natural products community.
You May Also Like
---
Sep 20 - Sep 23, 2023
Natural Products Expo East is the East Coast's leading natural, organic and healthy products event.
Learn More