4 ways to pivot brand communications and build a loyal following during COVID-19
4 ways to pivot brand communications and build a loyal following during COVID-19
Shifting your natural product brand communication strategy right now isn't an option; it's necessary for success.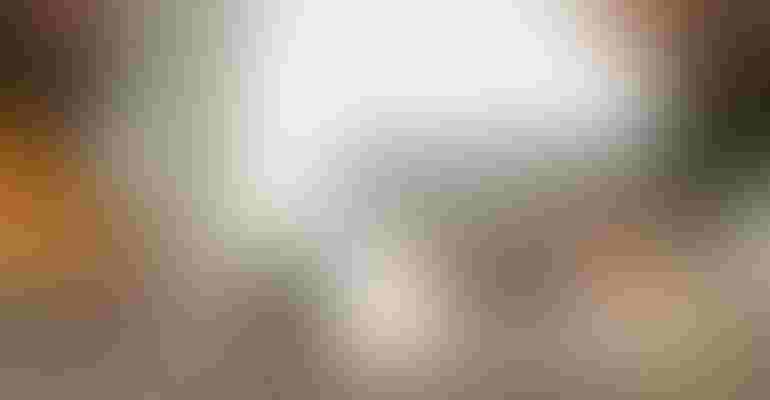 In an ever-changing landscape amid COVID-19, natural products brands must be open to changing their communication strategies to continue connecting with consumers. In response to this, Naturally Chicago recently hosted the webinar "Navigating the New Normal," covering how a brand can shift its communications to meet the current climate.
Industry leaders Kate Weidner, founder and CEO of SRW; Tracey Halama, senior vice president of sales at Vital Proteins; Laura Shulman, founder and president of Food Future Strategies; Junea Rocha, co-founder and CMO of Brazi Bites; and Julie Resnick, co-founder of Feedfeed, all shared their insights into ways natural products brands can swiftly adapt brand communications right now and build loyalty in the process.
1. Be agile
According to Halama and Shulman, now is the time to stand out, experiment and think outside the box (and do so quickly). Taking the unconventional route and opting for risks over safety could actually mean more success for brands on the other side of the pandemic. Vital Proteins, for example, has a solid Instagram presence, but recently the brand has upped its Tik Tok postings, keeping the brand vibe youthful, fun and energetic while also remaining cognizant of current events. Vital Proteins has also leaned into different messaging the last few weeks, focusing on how its audience can improve its wellness from home (instead of work from home) and using its influencer base to promote that message.
Shulman mentions that while in-person events aren't possible, taste and experience are still important to share with your audience. Right now, a brand can recruit the community it does have and ask trustworthy ambassadors to share "tastimonials" on social media platforms. This could create more product buzz and expand a customer base.
Brands can't be stuck in its old ways right now; changing strategies (even in small ways) is a key part of weathering this storm.
2. Be empathetic
Now more than ever, having empathy for your customer base is critical. As Resnick shares, there's a prime opportunity on social media to ask your audience simple yet important questions. Ask them what they want, how your brand can better serve them and how they're feeling. Pulse-checking your following not only shows your brand cares about them, it more easily reveals effective shifts to your strategy.
Say, for example, your audience is feeling burned out from COVID-19 messaging and craves light-hearted content. Your brand can certainly acknowledge the current situation in its messaging, but a large focus should then be placed on optimistic, energetic content to meet the audience's needs.
Rocha's brand, Brazi Bites, is following this path. The brand is acknowledging the pandemic landscape in its messaging while also continuing its authentic, light, fun brand identity. Its messaging is still playful as it was pre-COVID-19, though it has made some small shifts. Brazi Bites' content typically centers around gatherings and parties, so Rocha and team have directed its messaging toward staying at home. It's an easy yet effective way to avoid sounding tone deaf.
3. Be entertaining
The Brazi Bites messaging doesn't just come across as empathetic, it's also entertaining. As mentioned, its standard content is authentic, light and fun, and the brand decided to stay that path in order to bring joy to its followers. A recent social media post, for example, featured Rocha's 2-year-old son reaching for Brazi Bites in a grocery store freezer section, and it asked followers to caption the photo. The person with the best caption won a free bag of Brazi Bites, and the post's engagement was particularly high. This kind of audience entertainment captures followers and sparks joy.
According to Resnick, Feedfeed is also engaging in entertaining content;every day at noon EDT, it hosts Instagram lives with chefs, influencers and more to make a recipe together. The intention isn't just entertainment, it's also to inspire followers to enjoy at-home cooking. Feedfeed also hosts virtual events such as a wine night in with a sommelier, further establishing fun connection with its audience.
4. Be optimistic
There's enough negative news circulating, and natural products brands have the opportunity to be an optimistic touch point. Rocha suggests that emerging brands focus on what's possible right now, not what's been taken away. Let creativity shine and don't worry so much about creating perfectly crafted social media posts or other messaging; authenticity is most important right now. Let your brand's human side shine in communications.
Similarly, Resnick advises to focus on the positive. Putting energy into what is possible right now, Feedfeed is focusing a majority of its content on relevant topics, such as how to cook from the pantry and what kinds of inexpensive ingredients people can buy to make cooking more fun and flavorful. This type of messaging acknowledges the current situation while remaining optimistic about what can be done despite the pandemic.
Watch a replay of Naturally Chicago's "Navigating the New Normal" webinar.
Subscribe and receive the latest updates on trends, data, events and more.
Join 57,000+ members of the natural products community.
You May Also Like
---