6 tips for effectively marketing plant-based foods
6 tips for effectively marketing plant-based foods
Research-backed advice from the World Resources Institute to help promote your plant-based product better.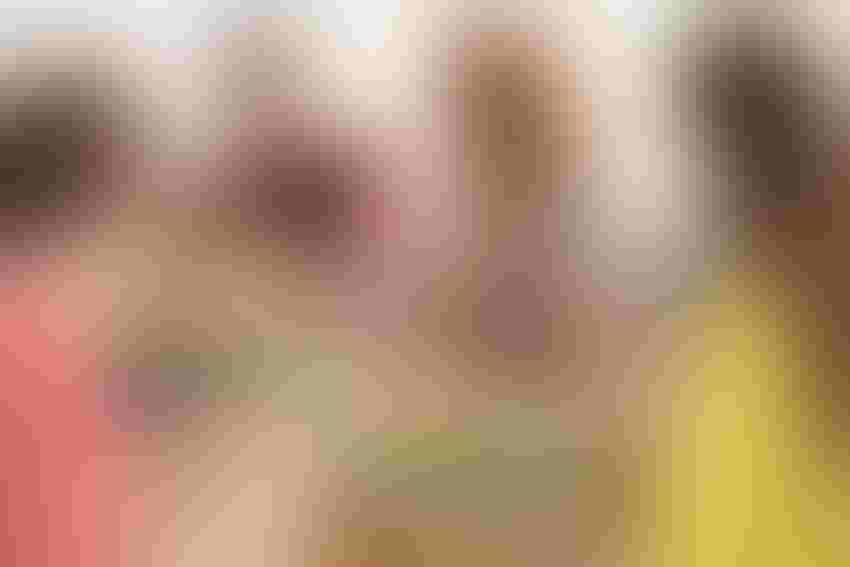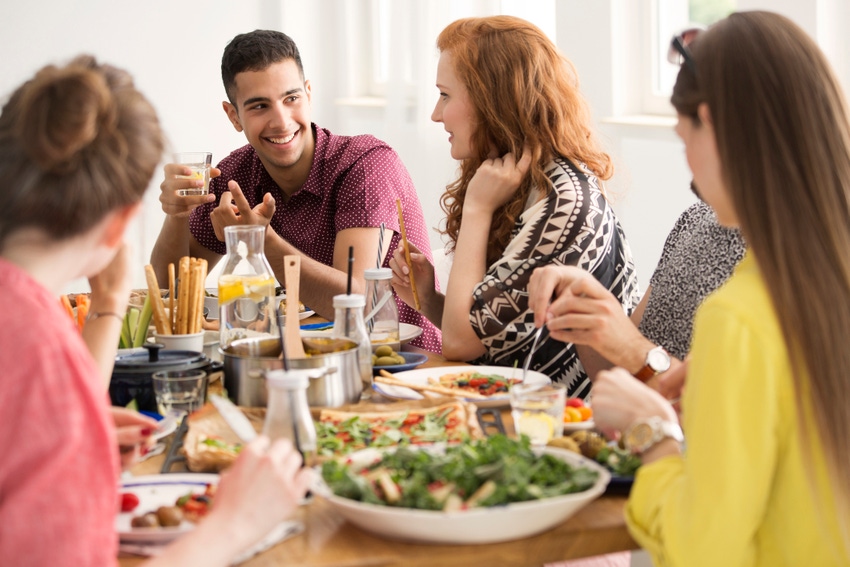 Just 5 percent of Americans identify as vegetarian, a figure that hasn't significantly budged in years despite the increase in industry focus on plant-based foods. In an effort to better understand how to encourage more folks to choose plant-based items, the World Resources Institute's Better Buying Lab recently wrote a report outlining which marketing terms work—and which ones don't—to spark more plant-based choices at buffets and on the shelf.
Here are six key findings to help you make better branding decisions when formulating and promoting your plant-based products:
What not to do
Don't label foods as "meat free". This term focuses on what dishes lack (meat!), which does not encourage fervent meat lovers to branch out and choose plant-based foods.
Eschew the term "vegan"—or "vegetarian". The Better Buying Lab commissioned a group called Brandwatch to analyze social media stats on Twitter, Instagram, blogs and forums in Britain and the United States. They found that out of 15.4 million posts mentioning "vegan," the term was "more than twice as likely to be used in negative contexts as 'plant-based'."
This is partly due to the long history of radicalism embedded in the term "vegan," which has roots in zealotry and disruptive social acts (such as throwing red paint on a fur coat).
Likewise, the Better Buying Lab also found that "vegetarian" labeling on food menus connotated not the tastiness of a dish, but the healthfulness, which lead to lower overall plant-based sales. Compared with a control menu, which integrated vegetarian dishes into a list of eight main dishes, and a test menu, which placed vegetarian dishes in a separate box labeled "vegetarian," diners were 56 percent less likely to order vegetarian items off of the test menu.
The reason, says the World Resources Institute (WRI), is because diners said they are "concerned about a perceived lack of protein and/or iron … and that vegetarian diets are also seen by many as boring and bland, and meat-free diets not tasty enough. This last point is especially important since research shows that taste is a primary driver of consumer decisions on what food to buy."
Don't label items as "healthy". Studies show that Americans perceive healthy foods as less appetizing and tasty. While health call-outs can often enhance the attractiveness of purchasing certain products (the WRI says that lunches labeled "healthy" experience better sales on a Monday versus a Friday), more often than not "healthy" is a hinderance to greater sales.
What to do
Highlight provenance. Foods featuring names that evoke the cultural origin or terroir of ingredients are sold more successfully than foods that feature health call-outs or vegan and vegetarian labeling. Case in point, when one Panera Bread location changed the name of their black bean soup from "Low Fat Vegetarian Black Bean Soup" to "Cuban Black Bean Soup," sales spiked 13 percent in one month.
The WRI report cited several successful plant-based natural brands that effectively connect products with a sense of place, such as Sweet Earth, which names globally inspired burritos with monikers such as "The Curry Tiger," "The Santa Cruz," "The Mayan" and more.
Label dishes indulgently. Rather than labeling dishes simply (such as "green beans") or for their healthfulness (like "low-cal green beans"), the WRI recommends that plant-based stakeholders play up the unique flavors of plant dishes (for instance, "herbed and spicy green beans").
According to a recent Stanford study, indulgent-sounding flavor-focused food labels "were chosen by diners 41 percent more often over identically prepared vegetables with 'healthy restrictive' labels and 25 percent more often than those with 'basic' labels," says the WRI.
Describe the flavor, appearance and mouthfeel. In addition to using terms like "rainbow" to describe certain plant-based dishes, which illuminates the bounty of vegetables, seeds, nuts, herbs and more, describing their culinary prowess can also boost sales. WRI cites research that suggests using adjectives like "melt-in-your-mouth", "creamy", "sticky" and "smooth" can help customers connect with the tastiness and enjoyability of dishes.  
Subscribe and receive the latest updates on trends, data, events and more.
Join 57,000+ members of the natural products community.
You May Also Like
---