6 tips to craft an investor pitch that rocks
6 tips to craft an investor pitch that rocks
Genevieve Gilbreath, cofounder of Springdale Ventures and president of Naturally Austin, shares the recipe for a successful pitch presentation.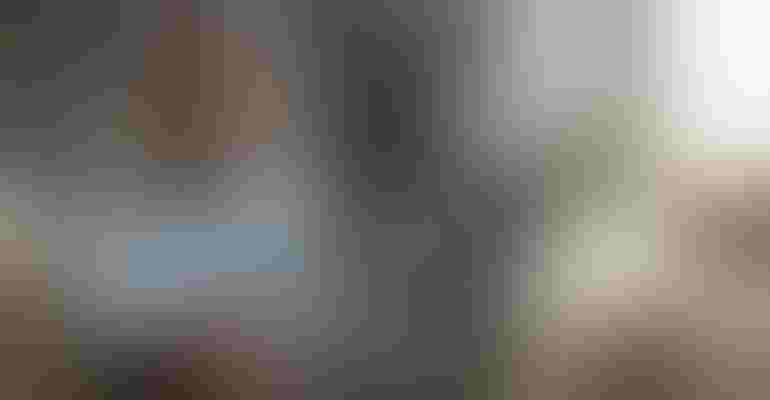 Whether your brand is nationally recognized or you're just starting to move product in brick-and-mortar stores, understanding how to pitch your brand to prospective investors is an integral skill for any company.
Genevieve Gilbreath, president of Naturally Austin and cofounder of Springdale Ventures, an investment firm that partners with early-stage CPG brands, shared in a Naturally Austin webinar her advice for polishing your pitch for real results. Below, find Gilbreath's top tips to create a pitch that shines.
1.  Changing times: COVID-19 will make it harder for early stage investment. 
Unfortunately, Gilbreath anticipates that the current economic climate caused by COVID-19 will make it more challenging for early-stage brands to score investment, mostly due to the increased competition from other brands who may need an infusion of capital. However, she says investors will be looking for brands that:
Demonstrate they can nimbly adjust their business to reflect the changing consumer landscape.

Have strong direct-to-consumer sales.

Have a stable supply chain.
2. Work on your soft skills.
Gilbreath says there are key personalities of successful founders that resonate well with investors. Personality attributes include having vision for your brand, being open to coaching and learning, professional courtesy and passion for your work. "Investors like to see founders who have a burning passion for your company," says Gilbreath. "Are you going to run through any wall to make your business work?"
Additionally, Gilbreath underscores the importance of clearly communicating your vision to investors, adding that lots of founders spend the majority of their time talking about their product while pitching, but spend less time on the unique positioning their product has in the marketplace.
3. Know your numbers inside and out.
Having a deep understanding of your brand's financials is key to a successful pitch. Gilbreath says to have accurate Cost of Goods Sold (COGS), Customer Acquisition Cost (CAC) and more at your fingertips, and have a plan for how you will get to your projected revenue and margins.
Be sure to have a clear understanding of your brand's core consumer, how you plan to acquire them and how much money you anticipate that will take.
4. Do your research.
Before you reach out to investors, do your research: What are their backgrounds? What companies have they already invested in? Understand if they are an angel investment firm or if they are a private equity firm.
Make sure you understand how involved the investors want to be in your business. You may want strategic capital—meaning investment from people who can bring more value to your business than money alone. "It's important to find the right investor for your brand, as some investors may have unrealistic expectations for when returns should come back," cautions Gilbreath. "You're not just bringing in an investor, you're bringing in a partner. They are essentially married to you for the rest of your business lifecycle." 
5. Follow key pitching guidelines.
Practice your pitch a million times to anyone who will listen. But while pitching, remember that you're talking to a human being, says Gilbreath. "Often people get really nervous when pitching, and they just want to talk about their product and company. They forget the goal is about raising capital and acquiring new customers," she says, adding that a common mistake brands make is to forget to actually ask for money.
Make sure your pitch deck includes your brand's unique market opportunity, how fast the category is growing, accurate sales velocity and the "underlying magic" of your brand—what is it about your product that makes it the best solution?
Gilbreath also recommends keeping pitch decks to 10 or 11 slides.
6. Avoid the following mistakes.
Make sure your pitch deck has a modern, clean design that reflects what your brand is and who works at your company, as your deck is often the first impression investors have of your brand.
Be confident in your pitch, but avoid rambling on. "Overtalking can be a turn off," says Gilbreath. "Explain your product concisely, but focus on the opportunity that is in front of your own brand. Make sure they understand that you understand who your customer is."
Finally, avoid being defensive in your pitch—even if investors ask questions or cast doubt on your product. "Answer questions to the best of your ability, and be calm, cool and open to learning during your pitch meeting," she says.
Subscribe and receive the latest updates on trends, data, events and more.
Join 57,000+ members of the natural products community.
You May Also Like
---