Beyond bloggers: Brands get creative with influencer partnerships
Beyond bloggers: Brands get creative with influencer partnerships
Social media stars, bloggers and YouTubers are valuable partners, but these natural brands are finding success the old-fashioned way with help from experts and celebrities that lend unmatched credibility.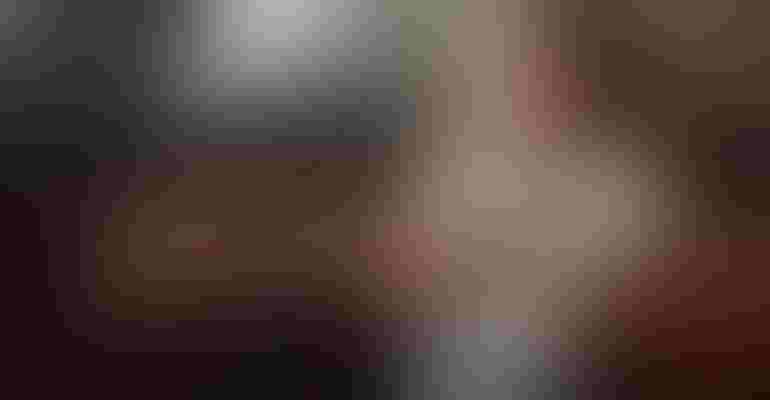 In the age of the influencer, it's easier than ever for brands to forge meaningful partnerships with bloggers, YouTubers and other social media superstars to get the word out about new products, initiatives and events. But in spite of the abundance of online influencers, some brands are going back to the basics and finding success through partnerships with established experts and celebrities to achieve a variety of goals, including:
Reliable education
Last year, The Vitamin Shoppe proved you don't need to partner with a content creator to tell a story when it launched a Wellness Council comprised of 10 leaders in the health and wellness space across nutrition, fitness, sports medicine, natural medicine and weight management. The goal? "To help demystify the wellness category," says executive vice president and chief customer and digital experience officer Stacey Renfro, "and offer clear, objective advice to our customers."
The Wellness Council includes a doctor of natural medicine, personal trainer, weight loss expert, orthopedic surgeon, skeletal muscle physiologist and others. What they provide is proven, expert advice that's hard to find elsewhere.
"We have had an incredibly positive response to the Wellness Council, which has become a meaningful platform to amplify The Vitamin Shoppe's message of quality, innovation and expertise," Renfro adds. "Our hope is that members of our Wellness Council help inform, educate and inspire our customers to go out and become their best selves, however they define it."
Positive partnerships
"Everything we've done at Tessemae's has been because of an impact we're trying to leave in the world," says Genevieve Vetter, co-founder and executive vice president of marketing. "It's about being thoughtful, real and trustworthy, and I want people to feel that when they see our partnerships."
So while the brand has successfully forged genuine partnerships with bloggers in the past, it did something a bit different when it teamed up with Spike Gjerde, a local restauranteur and James Beard award-winning chef, whose farm-to-table model focuses on maintaining the mid-Atlantic ecosystem. Tessemae's shoppers will see Gjerde's Snake Oil Hot Sauce for sale among the brand's offerings.
"It's an innovative partnership because we're taking a product that already exists, and merging it in an uncompetitive way with our products," Vetter says. "It's a mutual respect between us as brands to bring the best products to people."
Social awareness
For its 2018 Equal Pay Day campaign, LUNA Bar partnered with journalist Catt Sadler, who shared her experience in her personal battle for equal pay. In 2019, the brand continued its campaign by partnering with the US Women's National Soccer Team Players Association, which is recognized as a leader in pay negotiation. "While they succeeded in many ways, inequalities remain such as the World Cup roster bonus," explains Juliana Ead, public relations manager at Clif Bar & Company.
Specifically, she explained, women are each paid $31,250 less than the men. In an effort to "inspire women everywhere to ask for what they deserve," LUNA bar closed the roster bonus gap by donating $31,250 to each player selected for the 2019 World Cup team.
Ead says that partnering with these influential women brings attention to equal pay and ensures the brand's consumers feel heard and involved in the cultural conversation. And, by all accounts, it's been a success. The campaign launch achieved 2.9 billion total impressions, and 205 earned media placements, as well as a 98.9% message pull-through rate. LUNA Bar dominated the Equal Pay Day conversation, with an 85 percent share of voice for branded conversations across social media, and lunabar.com saw a 77% increase in visits during this time.
Subscribe and receive the latest updates on trends, data, events and more.
Join 57,000+ members of the natural products community.
You May Also Like
---