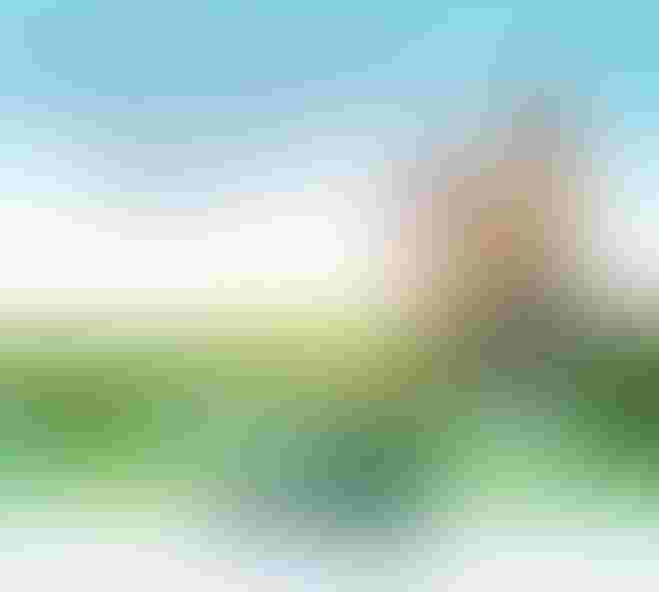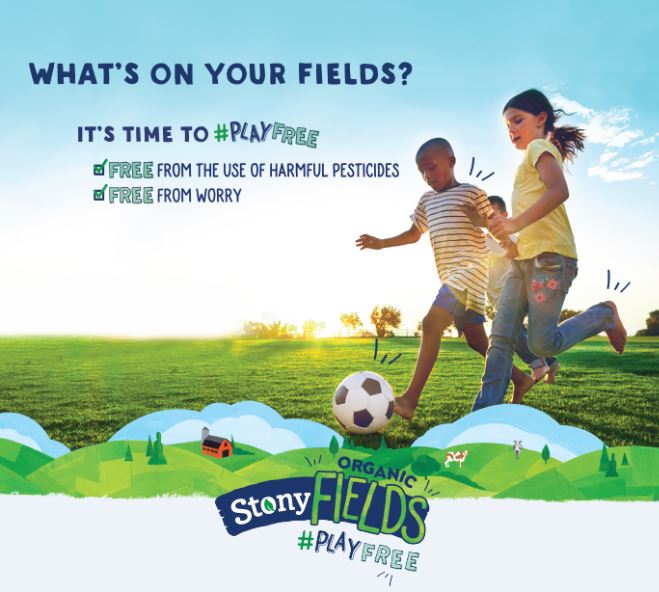 What are the big companies up to? Whether they are stalwart independents or now owned by a bigger CPG player, the tides are turning in the natural products industry. As Millennials continue to push for supply chain transparency from source to finished product, and with climate change and environmental challenges becoming all the more pressing, companies are stepping up with initiatives that run beyond profit to addressing soil health and climate change, the livelihoods of farmers and the health of families, communities and even entrepreneurs. Here are just a few of the initiatives we heard about at Expo West:
Clif Bar: Support the farmer
An industry hold out, having turned down potential big player buyers long ago, as Clif Bar gets bigger in size so do its initiatives. Clif Bar recently announced the launch of its new Agricultural Investment Fund. The fund's initial investment will go toward funding a $10 million program to help organic farmers weather economic challenges. Initially, the fund will focus on providing up to 80 organic farms with on-farm wind turbines, providing long-term energy cost savings to farmers who operate on thin margins. Farmers will be able to lease a small wind turbine from provider United Wind that will provide them with their electricity needs at a fixed monthly rate that is lower than the conventional rate minimum for 20 to 30 years. They will not have to pay upfront fees or maintenance costs for the turbines. It is estimated this program will result in savings of thousands of dollars for these farmers over the years. This program is in addition to Clif Bar being the nation's largest private funder of organic research, funding 17 graduate fellowships in organic plant breeding and committing to raise $10 million to fund endowed chairs in organic plant breeding at leading U.S. public universities. Two endowed chairs have already been funded.
General Mills: Transitioning land with a focus on organic and regenerative
Following the purchase of Annie's Organic, General Mills has jumped even deeper into organic, becoming the second largest producer of organic foods. General Mills is currently transitioning 34,000 acres of conventional land to organic farmland on its Gunsmoke Farms property located west of Pierre, S.D. The company has also set a goal to have 1,000,000 acres be regenerative by 2030. While critics are concerned that the focus is not necessarily on regenerative organic, General Mills emphasizes that still the focus will be on soil health, as well as above ground diversity and farmer economic resilience. As part of this initiative General Mills is offering farmers technical assistance, soil academies and one-on-one coaching with an emphasis on soil health, cover crops and how to seed into a no-till situation. The company sees this as an opportunity to strengthen both organic and conventional supply chains with improved environmental benefits and farmer resilience. 
Stonyfield: Removing toxins from where children play
Noting that huge strides have been made in the organic food space over the past few decades, Stonyfield says less has happened around environmental and health issues specific to the use of pesticides beyond food. This is why the company is focusing on building greater awareness around possible exposure to pesticides in children's outdoor playing fields and community spaces. Playing fields and parks kids play on, think soccer fields, are commonly treated with a chemical cocktail of herbicides, insecticides and fungicides. Many of the commonly used chemicals are either proven or likely endocrine disruptors, which can interfere with the development of children's immune, reproductive and metabolic systems. For this reason, Stonyfield has initiated a three year, half million dollar program to work with 35 communities across the country to convert outdoor playing fields and parks to organic so that kids can not only enjoy pesticide-free food, but they can also play freely without the concern of potentially harmful chemicals.
Pepsi-Co: Supporting female entrepreneurs
In recognition of the lack of venture capital being awarded female start-ups, PepsiCo-owned Stacy's announced two initiatives to reduce the funding gap for female-founded businesses. The company is working to raise $200,000 to support United Way's efforts to help fund microgrants for women entrepreneurs to open or grow their business. To help raise these funds Stacy's released a collection of limited-edition pita-chip bags—designed by female artists. Interested buyers can donate $10 to purchase the bag of their choice and an 8x10 print of the artwork. To donate go to stacyssnacks.com. The company also announced its inaugural Rise Project, which will center around mentoring, supporting and funding female-founded businesses like Stacy's. The company will award five female entrepreneurs a $20,000 funding prize, along with entrepreneurial advice and network building support. One of these finalists will win an additional $100,000 grand prize award to help take their business to the next level. Applications for the Stacy's Rise Program will open on April 12, 2019. To learn more, go to StacysSnacks.com/RiseProject.
Patagonia: 1 percent for the Planet and $10 million more
Late in 2018, Patagonia announced it would be donating its $10 million tax cut to "groups committed to protecting air, land and water and finding solutions to climate crisis." With the company broadening its focus from environmental issues related to outdoor recreation to environmental issues related to the food we eat, a big part of the cut will go to supporting regenerative organic agriculture initiatives as they pertain to climate change. As the company continues to grow its Patagonia Provisions line, company leaders say it's clear to them organic is the path forward to moving the needle on the environment and climate change. For this reason the company has been a partner in developing Rodale's Regenerative Organic Certification program. These initiatives are in addition to Patagonia's ongoing 1 Percent for the Planet program, which pledges to donate 1 percent of all sales "to the preservation and restoration of the natural environment." This program has already contributed $89 million to environmental groups over the years.
Danone North America: B-Corps and beyond
As the largest certified B-Corps in North America, Danone has been pushing hard on sustainability initiatives. In addition to the company's own work, recently it announced a partnership with Mars, Incorporated, Nestle USA and Unilever United States to launch the Sustainable Food Policy Alliance focused on driving progress in public policies that shape what people eat and how it impacts their health, communities and the planet. The group is prioritizing public policy advocacy in the following areas: consumer transparency, environment, food safety, nutrition, and people and communities. As part of this the group aims to advance climate policies that are impactful for the environment. Noting that this initiative was independent from Danone's B-Corps work, the focus is to bring together like minded companies who together can use their voices to move the needle on advocacy. On its own, Danone is also focusing on driving a circular approach to its packaging, meaning packaging that is made of reused materials or recycled continuously. The company has made a global commitment to aim for 100% of its packaging to be reusable, recyclable or compostable by 2025.
Subscribe and receive the latest updates on trends, data, events and more.
Join 57,000+ members of the natural products community.
You May Also Like
---
Sep 20 - Sep 23, 2023
Natural Products Expo East is the East Coast's leading natural, organic and healthy products event.
Learn More