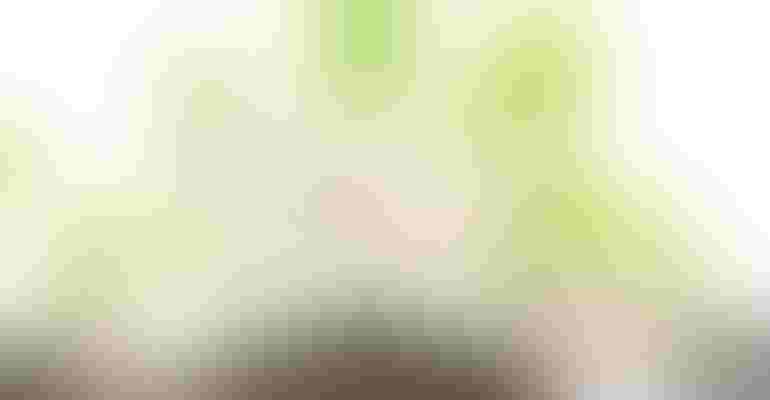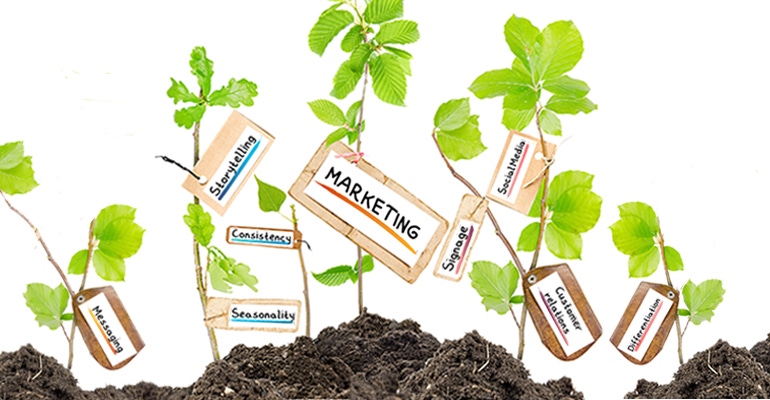 Traditional natural retail marketing rules took a sabbatical in 2020. Many store marketers learned how to do things on the fly and not be attached to outcomes.
As we enter 2021, it's time to level set and remember many of the tried-and-true rules of marketing apply—even to these times. Here, we catch up with Ben Friedland, who knows a thing or two about natural products retail marketing: He is the former executive marketing director for Whole Foods Market's Rocky Mountain region; former vice president of marketing for Lucky's Market; and now the executive, exclusive brands at KeHE. Here are his foundational tips from the trenches.
3 areas of marketing focus
To start, Friedland suggests focusing on these three marketing areas.
Inside the four walls marketing execution—From shelf talkers to signage to displays, develop a clear and consistent message to affect the kind of behavior you want in store.
Social media—This, says Friedland, is the most effective way to build community and store brand loyalty.
"It's very much a brand channel and not a sales channel," he cautions. "That's not to say you should never tell people you have something cool and exciting and it's on sale for $1.99, but you should do that judiciously. You need to talk to people and highlight team members and their wealth of experience and passion and knowledge. Or share a photo of the pallet that fell over in the back room and talk about the trials and challenges of retailing. Those are the things that endear people to your brand emotionally."
Customer relationship management—Customer relationship management (CRM) means getting a clearer understanding of your customer needs and wants. CRM uses tools to help retailers understand customer behavior and therefore how to position promotional activity to surprise and delight customers—to give them great deals on the things you know they like to buy. Then you can use data to work customers toward other product categories.
Effective marketing planning
With those marketing focuses in mind, Friedland  concentrates on five pillars when he develops effective campaigns, he says.
Aesthetics and accuracy
In-store campaigns need to be accurate and fit store style. Accuracy, signage size, messaging and placement is really important.
Consistency
"If you're messaging everything, then you're messaging nothing," Friedland says. Consistency means maintaining a consistent theme and focusing on repetition. Walmart's Rollback pricing campaign is an example of this, as is Whole Foods Market's messaging that the stores have dropped prices on 500 products.
"You have to strip away the other messages and focus on one and do it in a way that doesn't show up as noise. Have a clear and consistent message that customers can grab on to and execute on."  He admits, sometimes less is more is easier said than done and it takes courage. Landing on a personality as a store that communicates who you are and distinguishes you in the marketplace, he notes, can help to set the tone for consistency, build brand equity and connect emotionally with customers.
Seasonality
There are so many opportunities to leverage seasonality, whether it's fresh produce in the spring or shifting from outdoor grilling to indoor cooking in the autumn. There are certain key transitional times that happen that retailers should capitalize on. If it's autumn and it's apple season, Friedland says, you'll build big apple displays. Or for Memorial Day, expand your meat sets and cross-merchandise with ketchup and hotdog buns.
"You can leverage the change of seasons to refresh your stores and to help people understand what's in season. There are a lot of people who still don't understand that strawberries are only picked certain times of the year and that strawberries that are 'in season' are better," Friedland says. With marketing you can help leverage seasonal changes and tell those stories and not just focus on selling product but marketing your store as very food centric. And while this may seem like a no-brainer, seasonality is a potential basket-building activity. For instance, in the spring, retailers can focus on the freshness factor as a suggested differentiator to help drive people into the store. 
Suggestive selling
Retailers are artists really, Friedland says. The good ones artistically put products in places where they want customers to see them and to understand why they're there. In this sense, the greatest marketing vehicle is not a sign, but it's the beauty of the apple and the way it's displayed. And the way meat is displayed to show the remarkable craftsmanship from the butcher. Suggestive selling drives it home.
"If you have a butcher who has done a masterful job of bringing in tomahawk ribeye steaks and they look cool in the case, how do you tell the story that the bone not only looks cool but flavors the meat in a way that is unique and delicious. Or, with Parrano cheese and Honeycrisp apples, how do you tell the customer that they go really well together? You should be able to connect the dots for the customer," Friedland says.
Retail marketing needs to tell the story of products and help customers understand why certain items go together. Suggestive selling, Friedland says, goes a long way to building that basket. And retailers who do a good job want customers to be interested and arrested by these items as they walk through the store.
"We did a buffalo bonanza campaign, which was suggestively selling buffalo from a health and environmental perspective. We also did, 'If you like this, you're going to love this.' We took Parrano cheese and highlighted Robusto as being similar, and if you like Parrano, you will love Robusto. It was an opportunity to move customers from one product to another, from one top-moving cheese to another one with a similar flavor profile and a matching price point."
Differentiation
So many retailers are trying to communicate points of distinction to get people to come into their store—what is it about this store that is different? But Friedland says there should be validation points.
"If I am a customer and I choose to put the key in the ignition and fight traffic to get to your store and walk inside, I want to feel that this decision is validated by what is in your store."
A big part of that, Friedland says, is differentiation. Do you have a store that has a new and different product that customers can't get anywhere else? This is so much of what natural products is about, but it involves storytelling. How well can you tell it for your brand and the brands you partner with? Why was a product created, what is the mission of brands you carry and what is your ability to communicate these missions and points of distinction? Tell these stories.
Ultimately, Friedland says, accuracy and consistency should be baseline marketing practices. Seasonality, suggestive selling and differentiation, when marketed along with in-store messaging and social, and with the help of CRM, can make all the difference in why customers shop your store.
Subscribe and receive the latest updates on trends, data, events and more.
Join 57,000+ members of the natural products community.
You May Also Like
---
Sep 20 - Sep 23, 2023
Natural Products Expo East is the East Coast's leading natural, organic and healthy products event.
Learn More