How 360-degree visuals can help boost digital food and beverage sales
How 360-degree visuals can help boost digital food and beverage sales
The start of 2020 means that a new Nutrition Facts label is beginning to appear on shelves in stores across the country, and hi-res spinning images for online shoppers that clearly display it can help your brand rise to the top.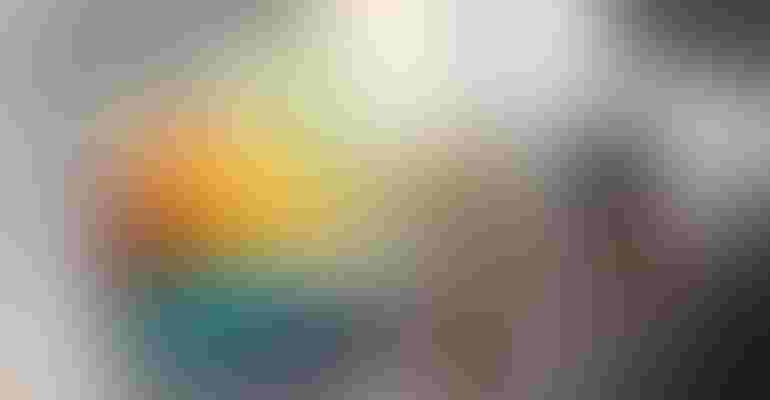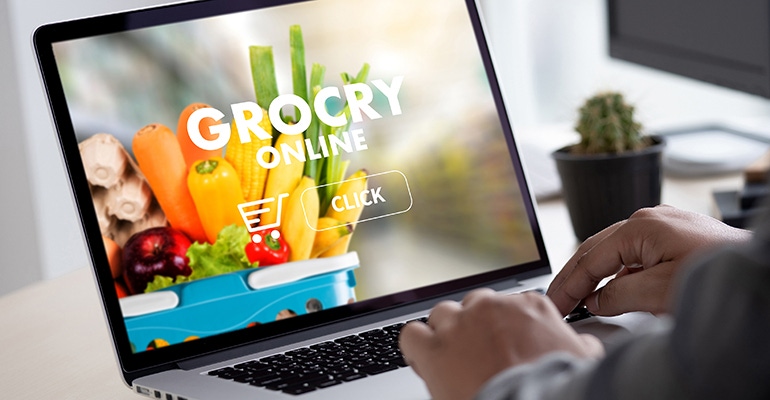 January 1, 2020 marked the FDA's deadline for large suppliers to introduce an updated food and beverage label. This new label comes at a time of changing consumer and FDA attitudes toward nutrition. As people grow more skeptical of what's in their processed foods, they want more transparency in their food labels and higher quality ingredients.
What's more, health food shoppers today are increasingly researching–and buying–products online. 
Natural food suppliers, then, face the challenge of providing both transparency and convenience to convince these shoppers to buy. One effective way to do it? Great product photography.
Label changes reflect health food shoppers' preferences
The FDA food and beverage label hasn't really changed in the past 20 years, even as consumers have become more mindful about which nutritional values matter to them. 
But in 2016, the FDA announced that all food and beverage items from manufacturers with $10 million or more in annual sales must update their labels by January 1, 2020. (Manufacturers with less than $10 million in sales have until 2021.)
Here's a quick summary of the changes:
An "added sugar" value and %DV (percent of daily value) below the usual sugar information.

The amounts of vitamin D, potassium, calcium, and iron will replace vitamins A and C.

There are larger fonts for serving size, servings per container, and calories.

Serving sizes have been increased to reflect what people actually eat.
According to one study by the University of Minnesota, those who do frequently read labels tend to be concerned with sugars, calories and serving size. These health-conscious consumers are also likely to gravitate toward natural foods products. But what happens when they encounter these products online?
This is where natural foods suppliers can take advantage of advances in product photography.
Reach online shoppers where they're looking–and give them the information they want
In 2020, more people will shop online for groceries than ever before. From 2018 to 2019, about 35 million people started grocery shopping online. That trend is likely to continue.
This is an opportune moment for natural food sellers. Consumers curious about the latest health food trends often start researching a product online, reading articles and reviews and learning about different brands. One click leads to another, meaning shoppers often end up browsing sellers' websites.

To keep shoppers' attention and drive conversions, sellers should present product information visually. One easy way to do that is to provide 360-degree spinnable images, which let shoppers virtually rotate a product to see it from every angle–including wherever the nutrition label is.
How important is making labels visible? Consider this statistic: 48% of customers want access to detailed product information on a website. Health food shoppers especially care about ingredients and nutritional value, and they want to see the updated nutrition label to find out if a product's contents match their preferences. Integrating labels into your product listings is easy with 360-degree product photography.
Better yet, make your item catalog searchable by ingredient, nutritional value, or dietary restrictions (something it's possible to do with the right software). That way, customers can easily navigate your website to find the items that suit their dietary needs just as they would search Netflix for shows in a certain category.
Finally, as a natural foods supplier, one of your main marketing strategies may be to highlight a short ingredients list. Few or no added sugars and high vitamin values might be your products' selling points–and they'll look great with the new FDA label, which a shopper will be able to examine by spinning a 360-degree image of the product.
Spinning images win shoppers' trust
Trust is key when it comes to shopping online. One way to gain online shoppers' trust is to present them with images they can manipulate (by zooming in on or rotating, for example). The effect, researchers think, happens because digital manipulation mimics the process of considering a product in-store.
It's no wonder, then, that spinnable images increase bottom lines across categories. A company that sells packaging (bottles and containers) saw a 25% increase in revenue when they started using 360-degree images; another company that sells golf equipment saw up to a 40% increase in conversions with the technology.
In the natural foods category, the cause and effect are  more straightforward: shoppers want to know what's in their food. Including 360-degree spinning images of your products is one of the simplest ways to give them that information. The newest updates to the Nutrition Facts label will make it even easier for shoppers to find the information they want, which means they'll make it easier for you to sell to online health food shoppers.
Think visually–and digitally–in 2020
Natural and health food shoppers will increasingly start their buying process online–in-store buying simply can't compete with the internet's wealth of information. This includes conventional shoppers who might want to try a health trend they've heard about and will look to the internet to learn more.
To stand out from the growing crowd of competition as the natural foods industry moves online, interactive photography is an excellent way to differentiate your brand and highlight key points about your product. Consumers want healthier products and better information, and that's what this new FDA label has set out to provide. Visual experiences are the easiest way to communicate that information to consumers.
Jeff Hunt is the founder and CEO of Snap36, which provides affordable, high-quality, and interactive 360° product photography services.
Subscribe and receive the latest updates on trends, data, events and more.
Join 57,000+ members of the natural products community.
You May Also Like
---