How brands can use packaging to start sharing sustainability stories
How brands can use packaging to start sharing sustainability stories
Along with agricultural and environmental seals, and nutrition information, brands must follow FTC guidelines about what food packages cannot say.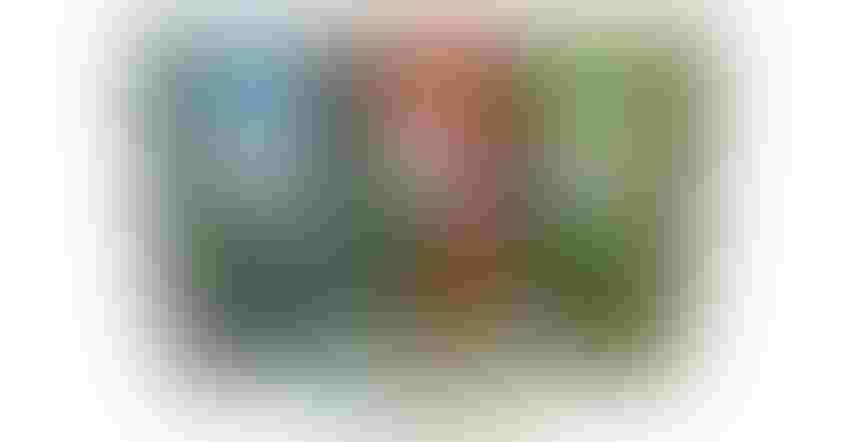 Smile Compostable Solutions
When ZENB, a plant-based pasta brand, launched in the U.S., one of the most important decisions it made was how to package its products.
"A lot of us that work in the natural products space really take the time to be considerate about everything we're putting out to the consumer," says Hugo Pérez, senior vice president of marketing, ZENB.
That doesn't mean it's easy.
"Packaging is very tough," Pérez says. "Because it's not only what we want to leave on or off, but abiding by FDA guidelines on what's required and being transparent to our consumers as much as possible so they know what they are getting."
For ZENB, that meant highlighting as much of the nutritional and lifestyle benefits on its packaging while touting sustainability.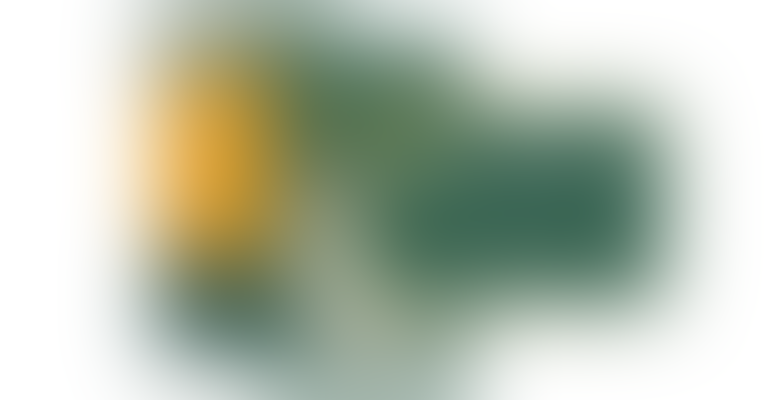 ZENB's packaging publicizes that its plant-based pasta is made 100% from yellow peas, which means it is gluten free, non-GMO, a good source of protein and fiber, and doesn't contain artificial flavors, colors or preservatives. On a side panel, ZENB shares how yellow peas offer a mild flavor and strong al dente texture. It also highlights the product's sustainability compared to wheat: "Yellow peas are environmentally friendly since they require less water and fertilizer to grow."
"It's more of a carbon footprint kind of ingredient," Pérez says. "These are the kinds of things consumers are telling us are important to them. They want to know where their products come from and the impact their products are having."
That's especially important right now, Pérez says, with consumers having to make smarter choices "in these tough economic times" but still want to choose products that are good for them and for the environment.
When it comes to consumers learning about a brand's sustainability credentials, packaging is the top source—more important than grocery stores or social media, according to New Hope Network's Sustainability Marketing Special Report: How to amplify your brand's commitment.
Understand the legal issues
Before launching in 2019, Smile Compostable Solutions, a private-label compostable solutions company that makes coffee pods, customizable bags and straws, knew it had to research the proper way to share its sustainability claims.
"We spent an inordinate amount of time when we started our company understanding all the legal issues of what you can and cannot say," says Michael Sands, CEO and co-founder of Smile Compostable Solutions in Darien, Connecticut. That's important because the Federal Trade Commission's "Green Guides" directs the use of environmental marketing claims, including what brands can say about recycling, composting and biodegrading. 
"And of course, coming from the government, there's always a little bit of gray area," Sands says. The FTC states companies can't make "broad, unqualified general environmental claims" like "green, made with recycled content" or "eco-friendly."
Companies also need to be aware of the legal ramifications of using a term such as biodegradable instead of compostable. Many things are biodegradable, including nuclear waste, Sands says, but being compostable is a specific subset of biodegradation that returns something back to nature in its nutrient form without leaving chemical damage.
"I can tell you our products are biodegradable and I am certified by the world's leading authority that they'll biodegrade in 12 months," says Sands, whose company makes the first-ever coffee capsule to receive Compost Manufacturing Alliance (CMA) and Biodegradable Products Institute (BPI) certifications. "But I cannot put it on my package, according to the FTC guidelines."
Be aware of greenwashing
There's no government standard for home compostability in the U.S. "It's the wild west," Sands says. But there is a standard for commercial compostability, Sands says.  
"If you just say your products are compostable, you're greenwashing because you're not declaring that it's commercially compostable, which is different from home compostable," Sands says.
Retailers and legislation varies by state about what materials can legally be composted. "You've got to find a common denominator so you don't trigger a class action lawsuit," Sands says.
Sands went to California, where the environmental laws are the strictest, and hired class action lawyers to guide Smile Compostable Solutions about what is legally acceptable to do and say on marketing their compostable products.
Know how BPI and CMA labeling works for compostable packaging
The FTC's green guidelines say that if a product claims to be commercially compostable, a neutral third party must validate that it actually is compostable, Sands says. Most U.S. companies start by receiving a BPI certification.
BPI, a third-party verifier, reviews products to make sure they meet ASTM—"American Society for Testing and Materials"—standards. To label plastics as compostable in the U.S., they must meet the ASTM D6400 or ASTM D6868 standards that require complete disintegration within 12 weeks. "What that means is in a laboratory, your product disintegrated in under 12 weeks with less than 1% chemical signature and 1% physical signature in a laboratory," Sands says.
However, numerous products are compostable in a laboratory, where a Bunsen burner easily heats the plastics to 170 degrees. "In reality, a commercial composter might not ever get to 170 degrees, or it might take four to five weeks to get to 170 degrees," Sands says.
That means at a commercial composter, many products might take much longer than 12 weeks— as long as 16 to 20 weeks to compost, Sands says.
That's especially important in the state of California, which has mandated (via Senate Bill 1383) 75% of all food waste gets composted by 2025 and the Plastic Prevention and Packaging Producer Act Responsibility Act (SB 54), which mandates 100% of packaging needs to be compostable or recyclable by 2032.
"If you're going to divert food waste, you also need the packaging to compost and degrade within 12 weeks so it doesn't cause more waste," Sands says.
Once a company is BPI certified, Sands recommends a business become certified by CMA. "That's a test for commercial composting that says it actually works in a commercial composting environment within 12 weeks," Sands says. "That validates that it will work not in a laboratory but in real life."
"In a chicken or egg situation," Sands says because "CMA will not even talk to you unless you have BPI certification."
Having CMA certification is "the next level to prove that composting really works," Sands says. Many composters in the states of Washington and California will require products to be CMA certified.
Once certified, Sands recommends putting both CMA and BPI seals on packaging; ZENB also includes icons for being climate neutral, not having PLAs or PFAs, being USDA Organic, Fair Trade and being a USDA Certified Biobased Product.  
"Our packaging looks like a NASCAR uniform," Sands says.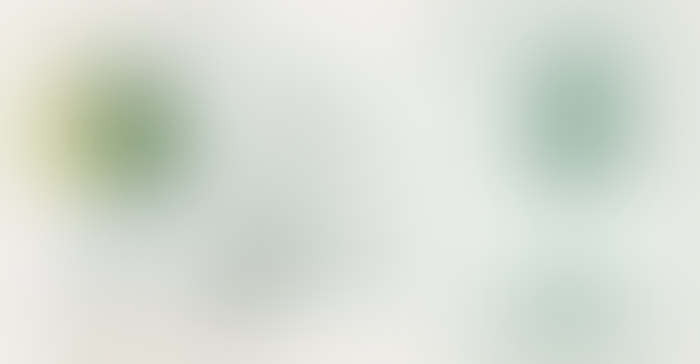 Include a QR code on packaging
For the past two years, Taylor Clayton, sustainability impact manager at Traditional Medicinals, has worked as the primary project manager to launch the first BPI-Certified compostable tea wrapper. The rollout begins in April and will continue into 2025.
Traditional Medicinals will start by launching its single herbals first, with its Raspberry Leaf, Licorice Root and Dandelion Leaf and Root teas this year, and later re-launch the packaging for teas that have oils in them, like peppermint, to ensure the compostable barrier doesn't break down, Clayton says.
"It's a slow rollout," Clayton says. "We're taking this approach because we had to accelerate testing. We couldn't sit and wait three years to see real-life testing results."
The tear-line on its tea bags will now say "industrial compostable wrapper," Clayton says. It's being done a trial basis because "the last thing you want to see as a natural products company is the word industrial," Clayton says, but it felt more transparent than using "commercially compostable."
"We take an approach of radical transparency. And we're bringing people on the journey," Clayton says. "It's a good solution, but not a perfect solution."
As SKUs are relaunched, the bottom panel on tea boxes will share sustainability claims using three icons—including a BPI compostable logo that says "compost wrapper via industrial facility"—and a QR code that links to a landing page on the Traditional Medicinals website. There, consumers will find multi-step instructions to dispose of every component of packaging. The page also helps consumers find local composters and learn how to advocate at the state and federal levels for new compost infrastructure.
"We're finding a lot of the reasons municipalities are resistant to taking compostable packaging is because the consumer education piece is missing," Clayton says. "It's the whole chicken or egg thing. Do we educate consumers and turn them into consumer advocates and help move this circular solution forward? Or do we wait for the industry to get there and then release the packaging?"
For Traditional Medicinals, the answer was turning consumers into advocates. "We thought we could help push the conversation through our products," Clayton says.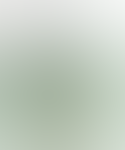 To learn more about sustainability messaging strategy informed by generation and natural channel shopper insights, check out the Sustainability Marketing Special Report: How to amplify your brand's commitment.
Subscribe and receive the latest updates on trends, data, events and more.
Join 57,000+ members of the natural products community.
You May Also Like
---