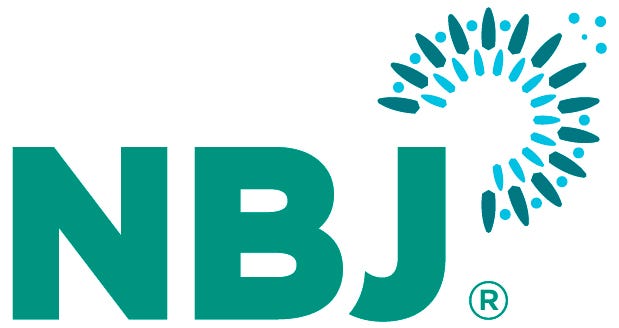 How marketers can turn societal upheaval into better branding
How marketers can turn societal upheaval into better branding
It's clear that 2020 was an historic year for brands to identify who they are to their consumers and take a stand. Here are five lessons marketers and brand executives are taking into 2021.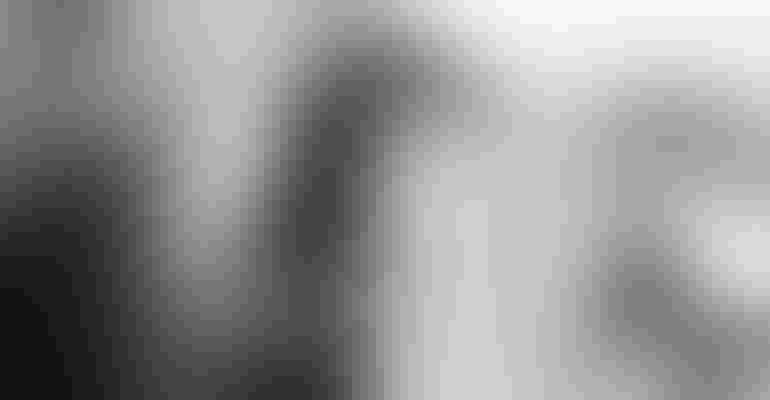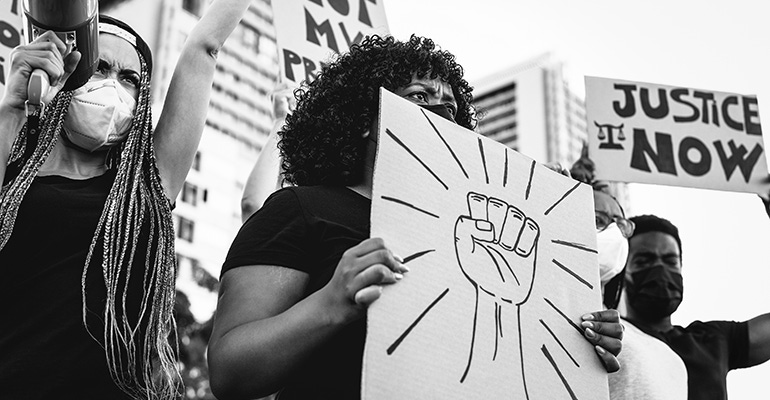 Who wouldn't want to forget the nightmare that was 2020? Nutrition industry marketing strategists, as it turns out.
In 2020 marketers and brands found themselves forced to pivot—more like somersault—their way through a tumultuous year fraught with a pandemic, economic upheaval and a reckoning with racial inequity. Now, in 2021, instead of writing off the previous year, they are incorporating its crucial lessons into their DNA. As one agency head told Nutrition Business Journal, 2020 was the most important year of the decade. 
Business models, resilience and corporate social responsibility were all tested. For the U.S. marketers and brand executives interviewed for this article, it was a crash course in agility, authenticity and inclusion. 
Here are the top five lessons they are carrying into 2021.
1. Commit to Justice, Equity, Diversity and Inclusion (JEDI).
The death of George Floyd during a police arrest, and the Black Lives Matter protests that followed last summer, shook the country and shined an intense spotlight on the horrors of police brutality, racial injustice and inequity unlike any event since the 1960s. "The first thing that comes to my mind when I see this question about the lessons of 2020 is, if you don't have a diversity strategy, you don't have a growth strategy," says Bonnie Smith, CEO of Studio B Entertainment, a diversity-driven brand experience agency in Chicago whose clients include Proctor and Gamble. 
For the natural products market, a diversity strategy includes figuring out how to move beyond a primarily white and affluent audience, how to support Black-owned businesses and how to embrace diversity within its own corporate teams. According to a Morning Consult poll taken in June 2020, 32% of Black respondents said they rarely or never see people who look like themselves in advertising. 
Another survey taken by Adobe in 2019 found that 62% of U.S. respondents showed diversity in a brand's advertising had at least some impact on how they perceived that brand's products and services. It also found that 53% of Black respondents said they stopped using a brand because it didn't represent their identity. 
"I hope every marketer has learned that you need to see the world through other people's eyes to understand them and help them feel valued, understood, seen and heard," Smith says. 
Simply putting more people of color in ads or partnering with more Black influencers won't cut it, she added. As the adage says, change starts at home. In natural product brands' boardrooms, only 2% of leadership positions are occupied by Black professionals, according to a Natural and Organic Industry Benchmarking Survey conducted in late 2019 by New Hope Network and JEDI Collaborative, a natural products organization of industry peers and experts. 
The JEDI Collaborative (created in 2019 with founding donors such as Nutiva, KeHE Foods, Clover Sonoma and Traditional Medicinals) seeks to "embed justice, equity, diversity and inclusion into the entire food ecosystem." In late 2020, the Collaborative was busy hosting several community gatherings to discuss how to engage and serve a broader consumer audience. More companies committed to taking internal audits and creating plans to incorporate JEDI's principals. 
Another commitment is being sought from major retailers in various industries: the 15 Percent Pledge. 
Because Black people make up nearly 15% of the U.S. population, the campaign, created by fashion designer Aurora James, calls on major retailers to commit at least 15% of their shelf space to products by Black-owned businesses. Participants so far include Sephora, West Elm and Macy's. Grocery and health food chains have yet to officially sign on, according to a campaign representative. 
Some chains are taking individual action, however. For example, Fresh Market pledged to increase product offerings from Black-owned brands at its nearly 159 locations. Coscto has established a Supplier Diversity Program and Target is highlighting Black-owned brands in its Black Beyond Measure campaign.
2. Be authentic. 
Marketers also learned that lip service won't cut it with savvy consumers. 
"Brands really do have to be authentic. Your consumers know when you are not," says public relations strategist Kendra Cole, who works with several clients in the CPG space.
Authenticity means doing more than posting solidarity messages or a black square on Instagram on #BlackOutTuesday (a corporate solidarity campaign in June that was seen by some critics as lazy allyship). 
Strategist Samantha Flynn of JuniPR says Gen Z is especially interested in social justice and equity and holds brands to a higher social standard.
"They believe in the power of their dollar, and no purchase is too small for them to be examining what the company stands for, even if it's buying a pack of gum," says Flynn, who works with the myWHY Agency and brands like MadeGood Foods and AYO Foods.
Cole pointed to Ben and Jerry's as a popular example of a brand that is authentically committed to social responsibility. One of its newest flavors is "Colin Kaepernick's Change The Whirled," and a portion of proceeds are going to Know Your Rights Camp, which was founded by Kaepernick to empower youth of color and the next generation of racial justice leaders. 
3. Lead with empathy.
It's hard to talk about authenticity in marketing without mentioning empathy.
Fortunately, 2020 was the year that many marketers and brands finally learned to stop talking about themselves and start listening to their target audience—and then putting themselves in their shoes. MadeGood, the Canadian granola snack brand, packs its social media feed with empathetic messages and tips for parents dealing with childcare, virtual learning and working from home during COVID-19. It also launched the MadeGood Moments campaign, providing easy recipes and stay at home activities for the entire family and a chance to win $500 every day last May.
MadeGood, produced by Riverside Natural Foods, additionally donated over $250,000 in food and funds to U.S. and Canadian food banks and family services since the start of COVID-19.
Today's consumers increasingly respond to the underlying message that "our product isn't only good for you; it gives back, too."
4. Dive into digital.
As brands were forced to do business in a socially distant world, they had to dive into digital marketing and brand activation like never before.  
To reach consumers and court new business partners, they embraced virtual events, Zoom conferences, podcasts, webinars, social media marketing and social media influencers. They created more content, blogged more, emailed more. Emerging brands fast-forwarded their e-commerce launches. Marketers created sophisticated sales presentations for the online viewer and hosted industry education webinars.  
Many of these changes will stick in 2021 and beyond, predicts Steve Hoffman, founder of the Compass Natural marketing agency. 
Hoffman himself jumped right into virtual informational marketing in April 2020, with a monthly live webcast called Compass Coffee Talk, featuring industry leaders such as Whole Foods CEO John Mackey.
Digital activation may not have been an easy lesson, but it was a crucial one—especially for emerging brands, Hoffman says.
Consider the challenges for Egglife Foods, which was founded in 2019 and makes wraps for the keto crowd, using eggs instead of flour.
"Given the change in consumer behavior this year with fewer shoppers discovering products in-store and the ability to sample our product, we had to adapt to new ways of introducing our innovative food product to consumers," says Andrea Schwenk, vice president of marketing at Egglife. 
The company created recipe videos that showed product versatility and developed a registered dietitian program to reach and educate consumers at home through brand channels. "We also leaned heavily on our brand ambassadors to help us tell the Egglife story and provide credible product recommendations to their followers," Schwenk explains.
Evolving with the challenges of 2020, the brand reported 600% growth in the number of retail partners and more than 740% growth in the number of retail locations. Egglife launched on AmazonFresh this year.
Some brands still managed to get free samples out there, such as by mailing samples of new products to existing customers. Táche pistachio milk, for its debut in November, creatively connected with specialty coffee shops to jumpstart brand awareness. 
5. Be prepared.
Although few could have predicted the challenges of 2020, marketers came away from the year with a deeper appreciation for public relations crisis planning.
"Before last year, people didn't really feel the need for PR plans until the crisis happened," says Flynn, whose work includes crisis communications. "We saw that with both the onslaught of COVID-19 and Black Lives Matter. A lot of companies were caught completely flat-footed."
She says public relations is often the smallest part of the marketing budget and first to get cut. But it's essential. "The importance of investing in a crisis communications plan and looking at how to build brand reputation before a crisis hits is something a lot of companies learned this year," Flynn says. 
Evaluate vulnerabilities and potential crises, she recommended. Product recall? Credit card data breach? An employee's decade-old racially insensitive social media post goes viral? A pandemic interrupts your supply chain? Who would respond? What would be the response? Be ready to adapt to a range of potential challenges.  
Making these lessons stick will lead to a brighter future
Among the experts interviewed, the consensus is that future marketing strategies will be rooted in the lessons of 2020. They weren't easy to learn, but they are going to count in 2021. 
"Not everything is lemons," Hoffman says. "We're going to take them and make lemonade."
This article was featured in the Nutrition Business Journal Guest Editor Issue. The guest editor was Emerald-Jane Hunter of the myWHY agency.
Subscribe and receive the latest updates on trends, data, events and more.
Join 57,000+ members of the natural products community.
You May Also Like
---
Sep 20 - Sep 23, 2023
Natural Products Expo East is the East Coast's leading natural, organic and healthy products event.
Learn More