How new brand Farm & Oven optimizes package design for e-commerce
How new brand Farm & Oven optimizes package design for e-commerce
Farm & Oven's go-to-market strategy is deeply steeped in digital-first retail. Learn how co-founders Kay Allison and Mike Senackerib designed packaging to entice online shoppers to click "buy."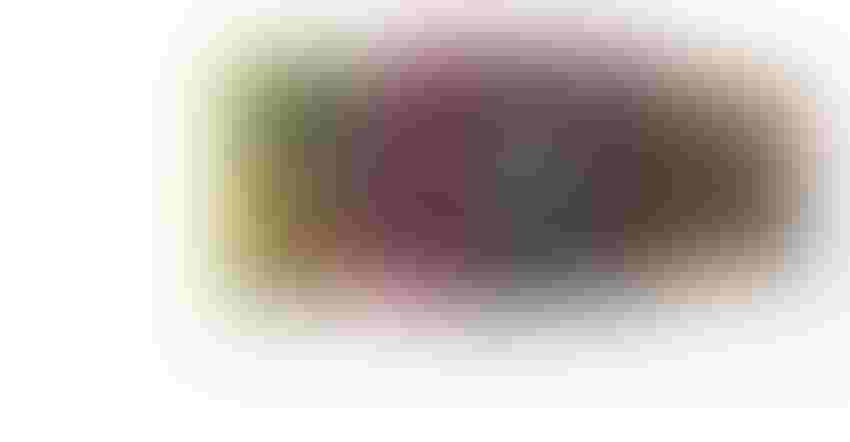 It's hard to believe that the Boulder-based snack company Farm & Oven launched just a few weeks ago. Unlike many new brands, Farm & Oven's packaging is polished, on-point and distinctly designed to join the scores of food brands now launching online.
For a fledgling company, initially focusing on e-commerce sales over traditional distribution may be a smart option. While vastly more dollars are spent on natural and organic food and beverage in traditional grocery stores (by the end of 2017, Nutrition Business Journal estimates traditional retail sales will fetch $78.1 billion), natural e-commerce has already surpassed sales growth of brick-and-mortar. In 2017, internet sales of natural food and beverage grew 13.5 percent to $2.5 billion, while traditional grocery natural food and beverage sales grew 11.8 percent. NBJ expects internet sales to continue to grow 15.8 percent to $4.3 billion by 2021.
It's important to remember that traditional brick-and-mortar sales for natural products are stronger than ever. And they are expected to experience double-digit growth through 2021. But there is a shifting tide in retail that savvy brands—such as Farm & Oven—are starting to expertly navigate.
Here, learn how (and why) Farm & Oven caters its packaging to reap improved online sales.
Why are you focused on launching Farm & Oven primarily on e-commerce sites like Amazon first over brick-and-mortar?
Kay Allison: We intend to be at the early stages of consumer trends that will transform the food industry. We know more consumers are buying food online and believe this will fundamentally reshape the food category. We want to be part of driving that transformation.
E-commerce allows us to intimately know how our marketing is working and to adjust our strategy quickly to impact sales. By launching online, we are already seeing which ads, audiences and offers convert profitably. We're learning which consumers repeat and what the lifetime value of that customer is. Retail distribution doesn't provide this level of knowledge. And, we believe, this knowledge is powerful and will be key to our success.
E-commerce is simpler for a startup to handle. We aren't managing sales people, brokers and distributors. We ship directly to our customer or to Amazon and focus our advertising dollars online as well. We also believe that cash flows more quickly on e-commerce. The sales from our own website get deposited every day. Compare that to 60-day payment terms from retailers. For a startup company, this is a huge advantage.
Could you describe the importance of designing packaging in the new digital retail landscape?
KA: We believe consumers gravitate toward products that look, smell and taste great. And it's hard to get those sensory cues from a screen. It's critical that the look of the package makes people's mouths water. One great advantage of selling online is the white space background on the screen. Your pack isn't right next to another product's colors and images on shelf, so it can pop.
Farm & Oven's four flavors each have a color associated with them. For example, the Beet Dark Chocolate SKU features a bright pink color. In what ways does color play a role in package design or web? How did you decide on these specific colors?

KA: Our primary visuals are consistent from package to package. Our first priority is the sensory appeal of our product—the look, the texture, the broken off crumbs from one of the pieces. Each package has large photos that show chocolate chips, poppy seeds, shoestring carrot shreds or pieces of pecan to create that sensory appeal.

Our point of difference is that one serving of Farm & Oven Bakery Bites gives you 40 percent of the recommended daily vegetable intake. Communicating that—in an effective but not dominant way—is our second priority.

The color banners on our packages are coordinated with the color of the vegetable featured in that flavor. The pink and purple tone is associated with the Beet Dark Chocolate, the green with the Zucchini Lemon Poppy Seed, bright orange with Carrot Cinnamon and the deep orange for Pumpkin Maple Pecan. Also, if you look closely at the color bands on the packaging, you will see subtle line drawings of the main vegetable from each flavor.
How did you test the package's effectiveness for e-commerce? What kinds of market validation did you conduct to arrive at the final product?
KA: Mike and I have 50 years of combined experience in the food industry, as successful innovators of big food brands. And although we've brought our expertise to table, we've relied on input from the consumer every step of the way. Consumer insight and innovation are the interwoven DNA of our company, and we intend to keep it that way as we grow.
Before we even started developing recipes, we conducted a concept test with a national sample of 750 respondents. Next, we ran a Kickstarter fundraising campaign using digital marketing that generated over $11,000 from 240 backers. As we developed our recipes, we assembled an ad hoc sensory panel of students from the University of Colorado-Boulder as taste-testers. Our designer then developed concepts to show us how our packaging would stand out in a retail shelf set of competitive products and how it would look on screen compared to competitors' digital presence. Finally, we relied on our professional network of colleagues and our own experience to make final decisions.
What advice do you have for food entrepreneurs who are interested in catering their product's package design for e-commerce?
Spend the time, money and energy to get expert, sophisticated design. Be exceptionally clear with your design firm about your communication priorities (no more than three elements, in clear order of priority). And, focus on making your product look enticing to your target audience.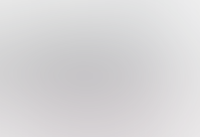 Want to learn more about navigating the changes in retail? Don't miss our Disrupted Retail Summit on March 8, 2018, available to all Super Pass badge holders.
Subscribe and receive the latest updates on trends, data, events and more.
Join 57,000+ members of the natural products community.
You May Also Like
---
Sep 20 - Sep 23, 2023
Natural Products Expo East is the East Coast's leading natural, organic and healthy products event.
Learn More