How to use your brand voice for climate activism in 2022
How to use your brand voice for climate activism in 2022
When CPGs and retailers united around #call4climatenow in support of the Build Back Better Act, they proved that business can—and should—be used as a force for good. Here's how you and your customers can get involved in climate activism in 2022.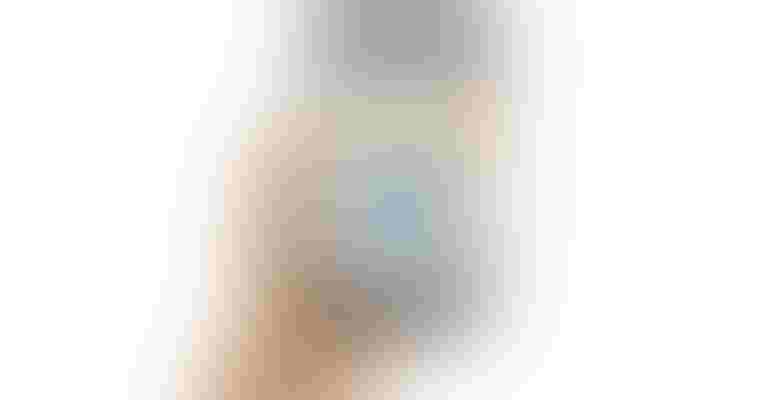 For years, brands have debated whether to use their platforms to advocate for change. In 2021 the natural products industry doubled down on it, leading to significant climate progress that punctuated a year of social and environmental brand activism.
Clif Bar, Stonyfield, Nature's Path, Dr. Bronner's and Happy Family, were among the 180 companies using their voices to advocate for bold climate action from the government through the #Call4ClimateNOW campaign. The campaign proved the power of a collaboration and, most of all, made it oh-so simple for consumers to take a stand. Do you care about the devastating effects of climate change? Do you have a phone? Suddenly, what has always seemed like a herculean task, was something you could do in your slippers.  
"We engaged businesses in advocating for themselves but also reaching out to their consumers to support bold climate action," said Nancy Hirshberg, Climate Collaborative co-founder, who organized the campaign. "We thought maybe there would be 20 but there were 180 businesses reaching out to their networks." Companies built robust social and email campaigns, clearly outlining the steps, while having fun with videos and memes. The ask was so straightforward it was hard to ignore: Call your representatives now.
The resulting consumer groundswell, created in part by natural products businesses' bold activism, contributed to the House of Representatives passing the largest expenditure on climate in U.S. history in November. The Build Back Better Act includes an unprecedented $555 billion for climate-related programs.
Now, brands and retailers can learn from the campaign's success to map out their communication and advocacy plans for 2022 as the act sits with Senate. 
Inviting customers in
For many natural products brands, climate activism has been baked into their founding mission and their business practices. But few have figured out a way to bring their customers in—until now. The companies that participated in #call4climatenow are creating a new precedent, proving that activism should be an important part of your business and communication strategies.
According to Hirshberg, a recent consumer survey showed that 81% of consumers would have a better opinion of a company if they knew they were committed to climate action, making the case for leaning into activism even stronger.
Throughout this experience, Stonyfield has reflected on its journey as a mission-driven business and why consumer communication is a critical part of its next chapter.
"We have been active on climate policy for a long time, not just to reduce our emissions but to affect federal policy," said Britt Lundgren, Stonyfield's director of organic and sustainable agriculture.  "We took that activism that we have been doing for a long time and are bringing consumers in. This was one of the first times we said, 'we're not just going to reach out to our representatives, we are going to go much beyond that and generate a much bigger volume of support.'"
Pennsylvania-based Retailer Kimberton Whole Foods also viewed this as an opportunity to build on years of internal efforts that bring climate action into everyday business practices. 
"At Kimberton, I decided I wanted to start a climate committee that met once month and tackled what we could tackle," says co-owner Pat Brett. "Over the last three years, we continued to meet monthly and as people have come and gone from the committee, as we have had young team members join, they bring a lot of drive and energy. They know climate is going to affect them, and they really want to make change happen within the company."
Like Lundgren, Brett said the #call4climatenow campaign empowered customers to take part. And, most importantly, it made it super accessible to do so. "Everybody I talked to said that they were grateful that the #call4climatenow team made it easy because it always felt like there was a roadblock; we know we have to encourage our government to do the right thing."
'Activism with a heart'
For Manuel Gorrin, associate director brand engagement at Nature's Path Foods, it's not just what you say, but how you say it, an important message for brands who may be skittish around the word "activism." The company prides itself on taking a stand around important issues and refers to its approach as "activism with a heart." "We are activists with heart, we are not the rebels who are going to shut everything down. We are compassionate. A phone call won't harm anyone."
Prior to its involvement with #callforclimatenow, Nature's Path's activism has included partnering with artists and giving employees the day off to march. Inspiration, not fear, sits at the center of it all. "We are so excited about what we're doing; it's about being so excited about organic, instead of preaching. We want to inspire."
Gorrin knows Nature's Path will keep these activism-based communication strategies going and encourages all brands to do the same in order to drive real change.
"One of the main things is to keep the excitement going, from brand strategy to social media, we are always committed to having a climate component. Our purpose as a company is to leave the earth better than we found it."
If you or your business want to urge your Senators to support these vital investments in climate that will benefit all Americans, go to Call4ClimateNow.com for information on how to call, including sample language.
Subscribe and receive the latest updates on trends, data, events and more.
Join 57,000+ members of the natural products community.
You May Also Like
---