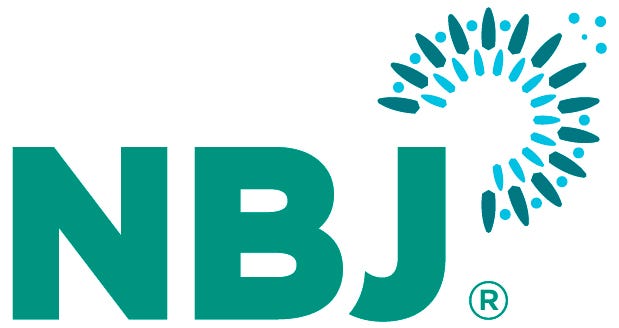 NBJ Guest Editor Issue: Gen-Z entrepreneurs bring new approaches to marketing
NBJ Guest Editor Issue: Gen-Z entrepreneurs bring new approaches to marketing
Gen-Z founders are entering the entrepreneurial world at a young age but they are arriving with marketing instincts that older executives can learn from. This story was guest edited by Confidence Drink co-founder Brandon Oberfeld.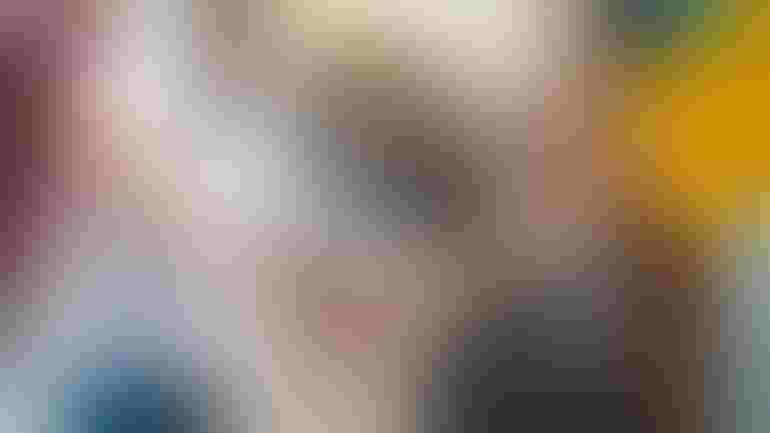 Alana Andrews knows she has a lot to learn. She's a freshman at the University of Pennsylvania's Wharton School and hopes the professors and coursework will prepare her run to a company—maybe a company like the one she's already running, the one she founded when she was still in high school.
Gen-Z may have a lot to learn, Andrews says, but there is much that older entrepreneurs and executives can learn from Gen-Z. It doesn't take a lot of time speaking with Gen-Z founders and marketers to see how true that is.
The approach that Andrews and other Gen-Z founders are taking provides insights not just on how the entrepreneurial ecosystem has changed but also how a new and often more agile approach to marketing is rippling across the entire consumer packaged goods world. Andrews founded Swey as "the modern sports drink made by Gen Z for Gen Z," and while she says she is eager to learn the principles of business at Wharton, she is also passionate about not being trapped by those principles. "The way that Gen Z thinks and becomes entrepreneurs is that we really allow ourselves to think in a limitless mindset," Andrews says. "If they have a dream and they have a vision, they see no other options but 'Let's implement that. Let's actualize it.'"
Story matters
For Andrews, the story of her brand is key to the success of her brand. She was diagnosed with diabetes when she was 8, and when she began playing tennis, she discovered how unhealthy the typically sugar-laden sports beverages are for diabetics like her. That Swey was rooted in the mission from the start matters, she says, because Gen-Z consumers want to know what's behind a brand. "They're more intuitive with the products that they buy, and we made that a really big marketing practice in our endeavors."
Benjamin Stern is another Gen-Z entrepreneur who calls the story and the values in that story absolutely essential for success with consumers his age. Stern's brand, nohbo, provides plastic-free single-use personal care products in water soluble waste-free pods, which gives the company a mission and strong environmental credentials. "I think a strong narrative can make or break a brand," he says, adding that the narrative needs to include the values, environmental and social, that the brand embodies.
 Those values, and the story that illustrates them, can't be a sideshow either. "What used to be a preference now becomes a necessity because brands are required to have strong stories that resonate with these groups," Stern says.
Jared Schacter, one of four Gen-Z co-founders behind Bombanana, a banana-based hot sauce, says story becomes the foundation of the whole brand in the eyes of consumers who grew up a swipe and a click away from knowing what went into the products they buy. "If you don't have a story, how can people really understand you and engage with you?" Schacter says, quickly cautioning that the brand's story must both be authentic and "easily digestible."
Tell to sell
 "Easily digestible," the way Schacter describes it, is a tall order. It's not just a matter of seconds. It's a matter of single digit seconds to connect with younger consumers. "I don't think they give products a chance in a way of a Jackson Pollock painting that you ruminate on for 30 minutes trying to understand," Schacter says. "It needs to be easily digestible, but always authentic and engaging."
Easily digestible is the essence of social media, of course, and Schacter and others call it a first stop on the brand builder's journey. "I would say the only people who shouldn't spend big on social if they want to target Gen-Z is a nightclub that wants to be under the radar and wants to spread by word of mouth," Schacter says. "Unless you're that, you've got to be active and invest a lot of time on social."
It doesn't take being Gen-Z to understand how important social media is for brands, of course, but it helps to be Gen-Z to know where the needle is turning next. Samantha Ratiner, who runs marketing and business development for blk beverages, says knowing what's next comes more easily to a generation that grew up with social media as an actual social experience. "You have to understand the world to work in it," she says. TikTok was just getting started when Ratiner saw the potential and started steering her company's attention there. Now she has blk beverages products positioned across an array of niches and micro niches in ways that can touch on the nutritional benefits or simply stand out as connected to a lifestyle, like surfing or skiing.  "We have 450,000 followers. We have almost a billion views of UGC (user generated content) content," she says.
Ratiner knew to go hard on TikTok because she was using TikTok, she says. "When you see something like a social platform, or anything, becoming more and more prominent, you kind of have to jump on it," she says, and then give it the attention it requires. "If something works, then go full speed," she explains.
That agility in marketing is especially important for young brands, Stern adds. "I think that allows and accommodates for them to invest in these platforms far earlier than big brands, so they can really take advantage of growing in these channels before the ad spend is so expensive, before marketing methods become so pricey."
Ratiner is already eyeing the metaverse as the next frontier. NFT promotions are in the works. "There's a whole strategy we're working on behind that," she says, "but I think that the point is identifying what's the next big thing."
Authentic answers
Having a story to tell and a place to tell it were tables stakes for brand building long before Gen-Z got their first debit cards, but the challenge of making that story authentic has changed with the arrival of the digitally native hordes. Call it a healthy skepticism or call it a highly tuned bull**** detector, but Gen-Z entrepreneurs say their consumer cohort demands the brands show up as who they really are.
That doesn't mean just being able to verify commitment to environmental and social values. The brand needs to show up in an authentic way and, preferably, without so much polish that it detracts from that authenticity. Ratiner advises that brands not be "scared" of the content. An ad that looks like a big spend can be a big mistake, she says. Being real is more important. "Not being scared of the content you're putting out and kind of just going with your intuition is really important," she says.
Stern puts it simply: "I don't think companies can sell nearly as easily when they're actually trying to sell," but he explains that making the the brand's story more real doesn't only mean leapfrogging "antiquated" venues like TV advertising, it can mean jumping past influencer marketing as well. Influencers have become a go-to strategy for brands from startup to legacy, but Gen-Z isn't necessarily buying it.
"A couple of my friends who have consumer businesses invested heavily in influencers. It used to be hit or miss, and now it's becoming more miss than anything, where they're not seeing the same returns unless you're getting, you know, a Rihanna or just some huge celebrity involved," Stern says. "Anything shy of that is very, very expensive, and it can be an expensive mistake, as well."
Ratiner would say that Gen Z entrepreneurs and executives might have an instinctually better eye for choosing influencers. She matches the TikTok influencers to the niche she is targeting. Schacter describes the familiarity with social media that Gen-Z can claim as something similar to learning a language. "If you're talking about someone who is a native speaker of a language, they kind of understand some of the idioms, the synchronicities, more than someone who is a second or third language learner."
In that regard, an inauthentic message might simply not translate.
The smell test
It could be argued that every generation treads the moral high ground differently than the generations that came before, but many claim that Gen-Z has divided and subdivided morality into an ever-more complicated gameboard. Kim Pham speaks from the ripe old age of 29 when she talks about Omsom, the Vietnamese sauce brand she runs with her 27-year-old sister. She says the way Gen-Z sees, interprets and experiences social and environmental values leaves her turning to her younger employees for a "content audit" when she has any question about a new message or social media strategy.
"Gen-Z is incredibly invested in a more inclusive and equitable future, Pham says, and they want "brands who have opinions, brands who stand for something." The position has to be both correct and authentic, though, she adds. "Gen-Z can smell from a mile away if you are faking it."
Those values—especially inclusion—however, can be the strength of a Gen-Z brand. At Swey, Andrews says inclusivity is core to the brand's story in a way that allows it to reach consumers who might not have seen Swey or cared about its message. Inclusion will be a part of a "Gen-Z core team" of athletes from her age cohort promoting Swey.
"I do think that, for Gen Z, one of our main pillars that we value and that we embody is inclusivity," Andrews says. "Taking that into the marketplace, into the consumer realm, we allow ourselves to really approach a wider range of consumers."
Andrews didn't have to learn that. She grew up with it. She knows she has a lot to learn at Wharton, but Andrews, and a growing population of young entrepreneurs like her, have plenty to teach the natural products industry as well.
This story was featured in the NBJ Guest Editor Issue.
Subscribe and receive the latest updates on trends, data, events and more.
Join 57,000+ members of the natural products community.
You May Also Like
---
Sep 20 - Sep 23, 2023
Natural Products Expo East is the East Coast's leading natural, organic and healthy products event.
Learn More