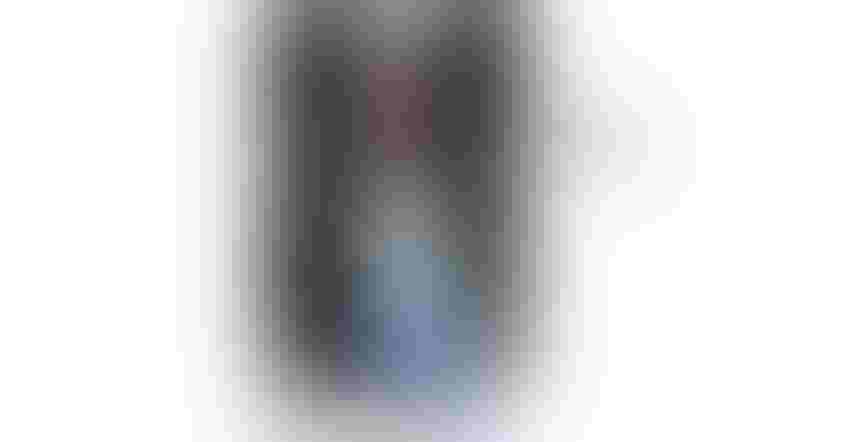 John Salley, 15-year NBA star and now a vocal health and wellness advocate, specifically for a vegan lifestyle, will lead a session at Natural Products Expo West this year called Engaging the In-Crowd for Good: Finding the Right Celebrity Advocates. An advocate involved with the Physicians Committee for Responsible Medicine, PETA, Operation Smile and in the fight against diabetes, he has a lot to say about the role of influencers and positive messaging.
What can Expo attendees expect from your session?
John Salley: I'll talk about positive reactions to healthy living—and changing habits to make things effective in our lives. It's going to be positive, a conversation to charge you up. Because if you're feeling and living better, everyone is better around you. I'll talk about how I made my change into this plant-based life, and what the future holds for what I plan on doing in this niche market.
My first time at Natural Products Expo was in 2008 in Boston, and I've gone ever since. I plan on doing a lot of questions and answers. I plan on having people join my health revolution—if we're going to change anything, we have to start a movement. The movement has to be positive, and it has to be filled with resources and the number-one resource on the planet is human resource.
Why did you make the change to a plant-based life?
JS: In 1990, I was told by my team that I would have to start using some sort of liver pill to help my cholesterol—at 27 years old. As opposed to taking pills, I decided to focus on how can I do it naturally. And since then, I realized I should do everything naturally. It's been a slow progression, but I've gotten to a point where half of my foods are raw. I went from macrobiotic to vegetarian to vegan to raw vegan.
How do you see yourself as an influencer who makes change?
JS: I went to D.C. with the Physicians Committee for Responsible Medicine. When I was on the Hill, I realized that's the only way to get things done, is to talk to policymakers and the lawmakers that will make the policy and law changes.
Kids were going to lose free lunch in schools—it was a cost that people didn't know was about to be dropped on them. We said it shouldn't be dropped. Parents used to tell us to eat our vegetables; that message used to be everywhere. They stopped saying it, and now is the time to say it again. We pushed, and we were able to keep the free lunch, but also add more vegetarian and vegan options. I was also there with Allyson Felix, sprinter and Olympic gold medalist.
That was important. Once you say something and you've been seen in other places, or they consider you a celebrity, it carries a different weight—because they know it's going to be heard. And the policymakers want to be on the good side. Celebrities are influencers—they want to be on the right side of the public mood, what's best for people.
The important thing is for people who believe in hope and change is to realize we need to elect certain people around that change policy, that can make your voice heard—as opposed to what's happening now. It's a whole lot of dealmakers. We need our own dealmakers.
Who could or should those dealmakers be?
JS: Well—I plan on making a deal! I plan on putting gluten-free, vegan products—things like bowls and burritos—in places like 7-Eleven. The more it creeps up right next to the bad stuff, now we're fighting. We're taking up shelf space with things that aren't dead animals, or derived from dead animals. Every time we put a replacement, that changes policy, and that changes the thoughts and minds of people.
I'm in talks with Whole Foods, and I've spoken with 7-Eleven. That's a very large undertaking. I'm focusing on taking baby steps. It will put me in a position of power, put our food in position of power. You just have to creep in.
In settings like Expo, do you address your issues with meat, and how do you talk about that?
JS: Chicken and fish eaters don't mention—this is so good and you could also make this vegan. They don't do that, so why should I? I'm going to stay on my path, and the only focus is plant-based. The movement is plant-based. It doesn't tell you we're replacing anything. We're telling you how good this is.
I don't want a competition. I'm not talking against anything—I'm not talking against the meat industry. I'm talking for life; I'm not talking against death. I'm talking for unity; I'm not talking about separation. I'm having a conversation that's positive, and the way to do it is have a positive mind—that gives positive results. A negative mind gives negative results.
I figured out—you don't fight the machine. You build a new machine and make the old machine obsolete.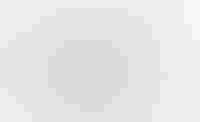 Catch John Salley at Natural Products Expo West.
What: Engaging the In-Crowd for Good: Finding the Right Celebrity Advocates
When: 1:45 p.m., Saturday, March 11, 2017
Where: Marriott, Grand Salon F
Subscribe and receive the latest updates on trends, data, events and more.
Join 57,000+ members of the natural products community.
You May Also Like
---
Sep 20 - Sep 23, 2023
Natural Products Expo East is the East Coast's leading natural, organic and healthy products event.
Learn More