Rebranding: How 2 beloved natural brands approached changing their faces
Rebranding: How 2 beloved natural brands approached changing their faces
Nutiva and Pamela's each revealed new logos and designs in November, but they started the process back in 2020. Find out the steps they took and why.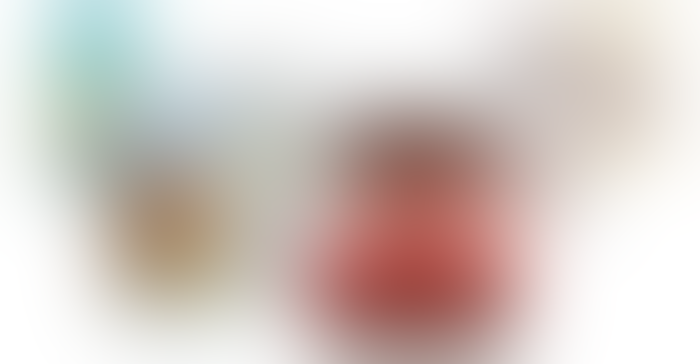 Rebranding a well-loved company isn't an easy task. There's always the risk of alienating current customers. But there's also the potential to capture new audiences and reinvigorate a brand when a shift is needed.
Many companies use a rebrand to signal a reposition after a merger or acquisition. Ideally, it creates a memorable impression to stand apart from the competition.
Regardless, it's important to have the right strategy to have a successful rebrand.
In the past several months, Nutiva and Pamela's Products, two industry pioneers known for their gluten-free innovations, have rebranded.
"It's always easier to stay the course," says Anne Thompson, chief marketing officer at Nutiva who led its recent rebrand. "It's a long process to really get it right."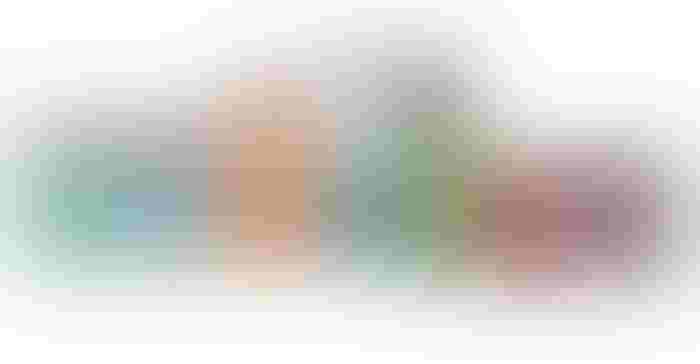 Nutiva wants to stand out on the shelf
Nutiva, which launched its first organic coconut oil product in 2002, spent approximately 14 months to develop the new branding it released in November. "And that's pretty quick," Thompson says. "Normally it takes about two years.
"Think of brands like people," she says. "They have personalities and points of view."
For any rebrand, companies should think about how they can make the right connection with consumers. Highlight what makes them exceptional instead of being "any old product" on the shelf.
"We used that as our North Star and kept tinkering until we found something to express what makes us special as a brand," Thompson says.
Early on, Nutiva also reached out to newsletter subscribers and asked consumers if they would be willing to join an insider community to answer questions and share feedback.
"That helped us refine what design and logo was in the right personality camp for the rebrand," Thompson says.
Nutiva then used Zappi, a quantitative testing platform, to poll 200 consumers. From there, Nutiva had in-depth conversations with a 40-person focus group. Once Nutiva had a couple of designs it felt great about, the company worked with Real Insight, a company that usually does in-store research.
"We felt pretty sure we were close to a brand mark that we felt was still memorable and linked to our previous brandmark," Thompson says. Real Insight created a digital store experience to compare two Nutiva designs with its current one, while also testing in the supermarket.
"One of the designs had more whitespace for a clean and crisp look," Thompson says. "The other one was much closer to what you see today."
Although much of Nutiva's team loved the simplicity of the first design, they ultimately let the consumers decide. The vibrancy of the second design, a watercolor haloed sun-like pattern, ultimately won out with brand loyalists.
"It's funny, because most of them said, 'That's what I have in my kitchen and it looks just like that,' even though it looks dramatically different," Thompson says. "That's the ultimate thing you want to hear."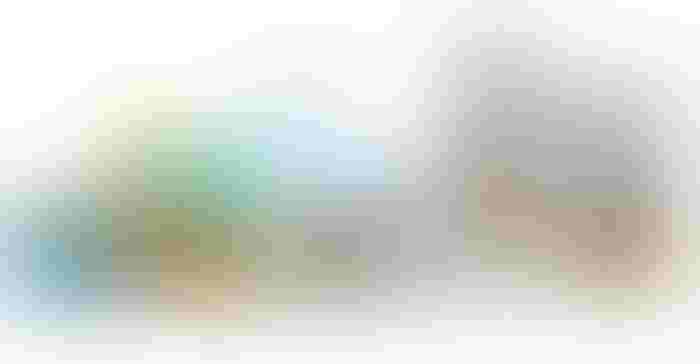 Sale leads to Pamela's Products new look
The rebranding of Pamela's Products began after founder Pamela Giusto-Sorrells retired from the company she launched in 1988 and sold the brand to Encore Consumer Capital, the private equity firm behind Quinoa Corporation, which does business as Ancient Harvest.
After Ancient Harvest's acquisition in January 2020, it conducted a massive consumer research project that focused on understanding the customer base, says Chris Murphy, vice president of sales and marketing at Quinoa Corporation in Golden, Colorado.
"We obviously had great support and knowledge transfer from Pamela and her team for months, but we also wanted to hear from consumers," Murphy says. It tapped into a half dozen focus groups, including brand loyalists, to understand "the language consumers use in these categories," he says.
From there, Quinoa Corporation did a quantitative survey via the market research platform Discuss i.o. with 3,000 consumers. That led to the strategy behind the rebrand for Pamela's.
"We rebranded with the long term in mind," Murphy says. "We are committed to the original mission of Pamela's but we want to ensure that it's around for a while in categories that tend to be very competitive. We felt we needed to take a more modern approach to find a way to connect with new consumers."
The idea: Rebrand to make the products look as appetizing as possible—replacing stylized graphics with food photos—with the hope of attracting consumers who aren't familiar with Pamela's, says Murphy.
Throughout the process, they used Survey Monkey to ask consumers one or two questions. In a couple of days, they'd receive 250-300 responses that gave them an idea of how consumers might feel about a possible change, Murphy says. Those questions included everything from asking how interested consumers were in specific ingredients in baking mixes to testing a couple of variations of how the company's history and founder's story should be shared.
Don't change what consumers love
Pamela's has traditionally shared recipes on the back of its packaging. Initially, the rebrand included a plan to eliminate recipes from the packaging and move all the recipes online, Murphy says.
Luckily, they tested the idea with consumers who immediately asked where the recipes had gone.
"We were like, 'Uh, oh, we can't do this,'" he says. "We dove into a lot of emails we get from consumers and realized just how important recipes are for this brand."
That's led to more recipe development through partnerships with influencers, chefs and bakers around the country, as well sharing more recipes on Pamela's website and social media channels.
"A big part of our strategy over the last year and a half has been identifying people to work with to generate new recipes," Murphy says.
Shortly after Quinoa bought Pamela's the COVID-19 pandemic began and the company, like so many others, had to prioritize which products were worth producing as demand grew and supplies became harder to find.
"When we took the brand on, we had to make some hard choices," Murphy says. "During Covid, we saw a massive increase in demand and we were struggling, as everyone was, to make sure we were producing enough products to meet that demand. We had to streamline our portfolio by choosing our top items."
The company reduced the number of products by 37%, discontinuing 28 of its 75 U.S. SKUs, including its non-dairy, gluten-free Pancake and Waffle Mix that didn't use nut flours as well as its entire pasta line-up. (The new grain-free, dairy-free paleo version of the mix uses nut flours.)
When Pamela's first rebranded products hit the market in November, Quinoa Corporation launched a massive marketing campaign to educate consumers about it.
"We wanted to make sure loyalists knew we were going through this revolutionary rebrand with Pamela's," Murphy says. "And that requires a lot of education."
Subscribe and receive the latest updates on trends, data, events and more.
Join 57,000+ members of the natural products community.
You May Also Like
---
Sep 20 - Sep 23, 2023
Natural Products Expo East is the East Coast's leading natural, organic and healthy products event.
Learn More