Surprising packaging partnership attracts new customers
Surprising packaging partnership attracts new customers
A collaboration between a snack brand and a Shark Tank-featured apparel brand targets young, social holiday partygoers.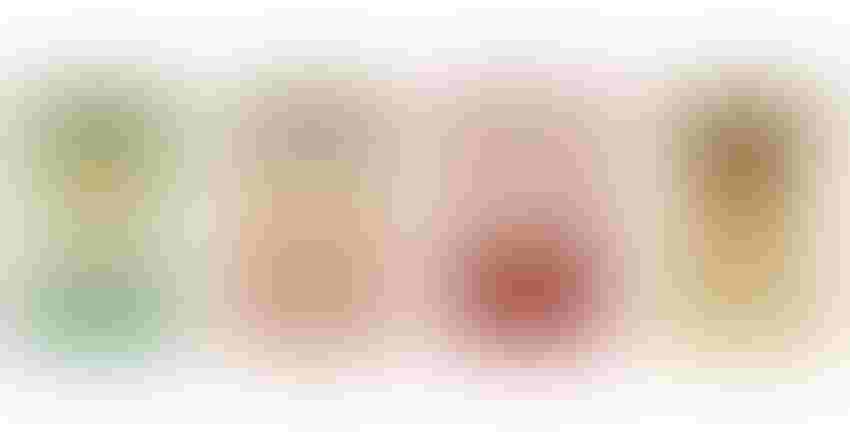 Most partnerships in the natural food and beverage industry are collaborations between obviously similar brands. We've seen the yogurt company Noosa infuse its super-smooth yogurt with spicy Bhakti Chai concentrate. The brand Sir Kensington's uses the leftover chickpea soaking liquid from Ithaca Hummus to make fluffy vegan mayo. For one SKU, plant-based companies Gardein, Daiya and Follow Your Heart teamed up to craft a Vegan Scramble Breakfast Pocket—the ultimate morning meal.
But soon there will be a more peculiar partnership launching on store shelves. Vintage Italia Pasta Snacks, maker of Pasta Bow Ties, a product that crafts puffed snacks in the shape of, well, pasta bow ties, teamed up with Tipsy Elves for a holiday-worthy package design. Tipsy Elves is not a food company. It's an apparel manufacturer that achieved widespread recognition on Shark Tank. Excelling in designing over-the-top, humorous "ugly sweaters" that add mirth to holiday parties, Tipsy Elves created four unique packages for each one of Pasta Bow Ties' four flavors. Featuring characters such as a deer, an elf, a snowman and Santa Claus, the packaging is a fun, cheeky way to usher holiday cheer into the snack aisle.
Of course, seasonal food packages are not new. Scores of brands find that limited edition holiday branding boosts sales. But it's rare that food brands cross-promote with companies outside of the industry.
"Initially when we created the brand, we loved the idea of associating the bow-tie shape with the product to make the snack category a bit more fun," says Adam Cohen, CMO at Pasta Snacks. "Our tagline has always been centered around dressing up your snack." When Cohen and CEO and founder Jerry Bello were introduced to the founders of Tipsy Elves via a mutual acquaintance, the idea for collaboration was born.
"The genesis was really some creative nuts getting together, having a little bit of wine and not being blocked by boundaries," says Bello. "Collectively, we have no reason to associate in business. But at the end of the day, there's going to be pretty creative outcome."
Though Pasta Bow Ties and Tipsy Elves operate in separate industries, the founders realized they are targeting the same demographic: social young people who love entertaining and attending parties.
Tipsy Elves received no payment for the package design, but the apparel brand is prominently featured on the holiday Pasta Bow Ties packaging. The perk? Millions of grocery shoppers seeking fun, playful snacks will be introduced to the Tipsy Elves brand. The connection is further reinforced by Tipsy Elves' plan to sell sweaters with the exact same Pasta Bow Ties holiday package design on their website. Ugly sweater parties are all about one-upmanship. Partygoers can now bring in four bags of Pasta Bow Ties while wearing a sweater emblazoned with the imprint of the snack. "This partnership is cross-pollinating among the similar demographics that we're going after," Bello says. "This extends the breadth of both companies."
Regardless of whether a collaboration is between brands within the natural food category or outside the industry, both Cohen and Bello stress that it's vital to find like partners who are excited and willing to put in the work to launch a new campaign or project. "The person developing the program needs to see it already completed in their mind on the shelves," says Cohen. "You have to keep on top of it. It's a 17-ring circus to achieve that vision, and you have to devote 200 percent of your time to it. It has to be very well cared for."
Subscribe and receive the latest updates on trends, data, events and more.
Join 57,000+ members of the natural products community.
You May Also Like
---