Terraseed: Leading a sustainability revolution in supplements
Terraseed: Leading a sustainability revolution in supplements
With 100% biodegradable packaging and zero animal-derived ingredients, the vegan multivitamin brand is setting a high bar for the supplement industry.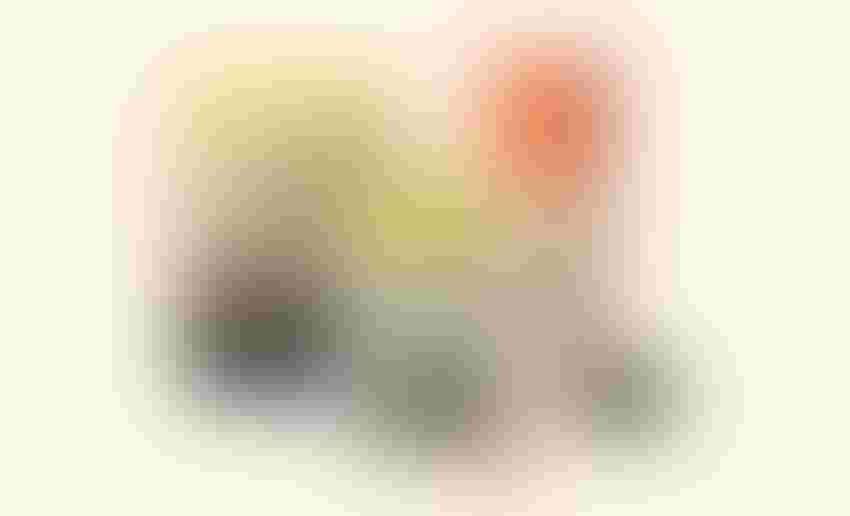 While training for long-distance mountain races of up to 62 miles and 20,000 feet of elevation gain (yeah, you read that right!), veteran runner Maria Cebrian began feeling less energetic than she was used to. A pre-race blood test revealed anemia. "I was scared," she says.
Cebrian's passion for nature and animals had recently led her to switch to a vegan diet, so she looked into the nutritional gaps her new way of eating may have created. She figured she'd find vegan vitamins to fill the holes. But nothing fit the bill. And the number of pill bottles she was going through to try to cover all her bases was stressing her out.
Cebrian and her co-founders launched Terraseed (formerly called Earthseed) in 2019 with the dual mission of stopping animal suffering and preventing plastic pollution in the supplement industry. A veteran entrepreneur and Forbes 1000 honoree, she sold her previous company, Aomm.tv, the leading Spanish-language online yoga and Pilates platform, to conscious media pioneer Gaia in 2017. Then she joined Gaia and led its international expansion across Spanish- and German-language markets.
Terraseed addresses the nine most common nutritional gaps in a plant-based diet while ensuring ethical and sustainable practices that align with the vegan ideals of protecting the environment and animal lives. The Boulder, Colorado-based team worked through more than a year of "no's" to create 100% biodegradable packaging, from pulp paper bottles to letters sent to customers on seed paper that sprouts flowers when planted.
The supplements are sold directly to consumers, 93% of whom renew their first subscription. Terraseed was recently awarded the Most Innovative Sustainable Solution honor at the Vitafooods Startup Innovation Challenge. The brand's Complete Multivitamin for Vegans won the NEXTY Award for Best New Environmentally Responsible Packaging at Natural Products Expo Spark Change 2020. And earlier this year, Terraseed took second place in the Naturally Boulder Pitch Slam.

What sets Terraseed apart from other vegan supplements?
Maria Cebrian: Two things: One, we are a mission-driven company and we take our mission very seriously. We are here to lead a sustainability revolution in the supplement industry, and we are not going to stop until we make a real impact so other companies follow. We are also here to raise awareness about the use of animals in this industry. Did you know that the supplement industry uses 24 billion animals every year? Most of them are fish used to make omega-3 fish oil, as it takes 100 fish to make one single bottle! We are so committed to our mission that we have partnered with Animal Save Movement to make a petition to the FDA so we can see a section in the Supplement Facts labels indicating whether or not a product contains animal-derived ingredients.
Two, we have created the most sustainable supplement in the market. We only use vegan ingredients that are sustainably sourced with no impact on natural ecosystems. Instead of using fish oil for our omega-3, we use oil that comes from microalgae grown indoors in South Carolina without damaging any marine ecosystems. We have developed the first-ever fully biodegradable supplement packaging. Every single element of Terraseed is fully biodegradable and also industrially compostable. This is a great commitment, as the cost of creating this product is way higher than conventional ingredients and packaging.
On your blog, you share areas within sustainability that "we think we're falling short on." Why do this?
MC: We aim to be the most sustainable supplement brand on Earth, but that does not mean we are 100% there. We still have to improve a lot of areas of our company, from how we continue optimizing our product for sustainability to how we measure our overall impact as a company on the environment. 
What's next for Terraseed?
MC: We are launching our next product, a complete multivitamin for kids that is ideal for children who follow a vegan or plant-based diet. It has high amounts of omegas [and vitamins] D3 and B12, made with sustainably sourced ingredients and packaged in the first fully biodegradable, child-resistant pill bottle. We are super excited about this new product!
What do you hope to achieve at Natural Products Expo East?
MC: We have just applied for the NEXTY Awards with the multivitamin for kids, and it would be amazing if we could win and get exposure! We would also like to connect with other key players in this industry and widen our network. 
Do you take Terraseed? If so, how is your running performance?
MC: I have taken Terraseed since we launched it at the end of 2020 and feel great! My blood tests always come just perfect. My performance has always been great since then, but unfortunately, last summer I was mountain running in Boulder when I had a really bad fall and dislocated my femur and broke my pelvis, so I have been recovering from that injury for the last year.
Subscribe and receive the latest updates on trends, data, events and more.
Join 57,000+ members of the natural products community.
You May Also Like
---