The Natural List - Top trends in healthier food service fare
The Natural List - Top trends in healthier food service fare
From primo menu placements to innovative campus popups, we highlight the exciting things happening in CPG outside of retail. Listen in for the latest news.
In this episode of The Natural List, we dive into the dynamic food service universe, and how healthier for you—and the planet—options are making their way into restaurants, dormitories, hospitals, airlines and more. 
The global food service industry is now valued at between one and three trillion dollars, representing a world of opportunity for CPG companies looking to expand their distribution strategies. From primo menu placements to innovative campus popups and in-flight makeovers, we highlight some of the most exciting things happening in CPG outside of retail. 
Plus, we spoke with Rob Morasco, vice president of innovation at Sodexo Campus, and Jennifer DiFrancesco, director of culinary innovation at Sodexo Campus, about the top trends in on-campus dining and what it means for the future of food service. 
In this episode:  
3:30 – How institutions like the University of Rochester are transitioning to more plant-based food options. 
5:25 – We're switching it up and opening with The List! 

11:00 – Let's hear from Rob Morasco and Jennifer DiFrancesco from Sodexo! 

13:45 – Sodexo's sustainability initiatives.  

16:20 – What is food service? 

19:00 – How do CPG brands factor into the food service industry? 

22:40 – Rob and Jennifer keep an eye on upcycling, plant-based products and Gen Z trends. 

24:20 – What priorities resonate with the Gen Z population? 

26:35 – Freak shakes, sensational sushi and boba blasts! 

30:30 – Rob and Jennifer answer questions from the audience. 

32:15 – How regenerative agriculture is entering conversations in food service. 

35:05 – Final words of wisdom for CPG companies. 
Brands featured in this episode's segment of The List: Olipop, Kate's Real Food, Undercover Snacks, Straus Family Creamery, NotMilk, GrownAs Foods, Oatly, Neutral Milk and Omni Foods. 
Enjoy this new episode here and wherever you listen to your podcasts, including Spotify, Apple and Google podcasts.   
Interested in being a guest on The Natural List? Email us at [email protected]. 
Our guests
Jennifer DiFrancesco, Director of Culinary Innovation, Sodexo Campus; Gaithersburg, MD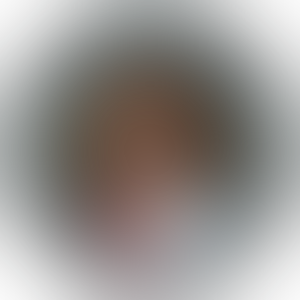 Jennifer DiFrancesco is director of culinary innovation for Sodexo Campus, leading the development of crave-worthy student menus using insights and innovations to transform dining on campus today and tomorrow. Prior to this position, Jennifer was the culinary program manager for the Humane Society of the United States. In this role, she was responsible for identifying menu gaps and diversifying recipes with delicious plant-based options for food service companies. Today, Jennifer continues to drive plant-based developments and sustainability actions through Sodexo Campus menus with a goal of helping achieve the company's global commitment to make 33% of menu offerings plant-based by 2024. While attending the Niagara Falls Culinary Institute, Jennifer loved creating plant-based variations of dishes she was learning, especially in baking, and continued that passion beyond the classroom. She has spent over 20 years in the food service industry, starting her culinary career at Wegmans Food Markets, before transitioning to the college and university segment. Jennifer's previous higher education experience includes cooking for students at the University at Buffalo, Canisius College and Buffalo State College. 
Rob Morasco, Vice President Innovation – Sodexo Campus 
Rob began his career with Sodexo in 1997 at the University of Mary Washington in Fredericksburg, Virginia. He spent 17 years with universities progressing through roles as District Chef, Area Chef, Director of Culinary for the Segment, and Senior Director of Offer Development.
Rob then spent seven years leading Culinary and Offer Development for all of Sodexo's North American business before coming back to the Campus Segment last year. 
In his new role, Rob leads the efforts in driving innovation to achieve tangible results for our operators, clients and customers. 
A big part of innovating for "Generation Z", Rob strives to get a better understanding of their wants and needs as it relates to food. That discussion almost always involves a conversation around sustainability and plant-based eating, and is a driver for innovation with Rob and his team at Sodexo. 
Your hosts 
About Jessica Rubino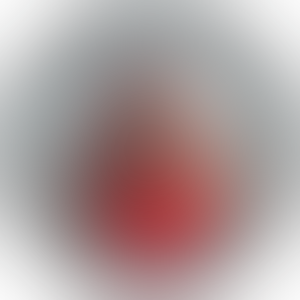 Jessica Rubino is a natural products industry expert and content strategist with more than 15 years experience in media, events and natural products. As New Hope Network's vice president of content, Jessica oversees digital and print content, conference programming and branded content for CPGs, retailers, investors and service providers. Jessica is passionate about using innovation as a force for good and leveraging content to spark the changes we want to see in the world.  
About Adrienne Smith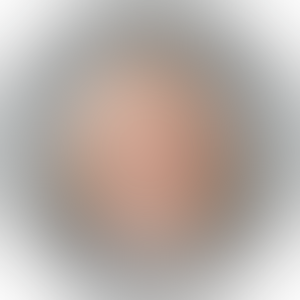 Adrienne Smith is the director of content for newhope.com and the editor-in-chief of Natural Foods Merchandiser magazine where she helps ideate and produce content for natural products retailers, brands and entrepreneurs. Before coming to New Hope Network, she spent nearly two decades writing about food and beverage products and trends for the Spanish Ministry of Foreign Trade in Madrid, Spain, as well as for publications including the International Herald Tribune/New York Times and El País. 
Subscribe and receive the latest updates on trends, data, events and more.
Join 57,000+ members of the natural products community.
You May Also Like
---