Two-time NEXTY winner Fila Manila brings delicious and inventive Filipino flavors to consumer's shelves nationwide – article
Two-time NEXTY winner Fila Manila brings delicious and inventive Filipino flavors to consumer's shelves nationwide – article
From Trader Joe's to Target, Filipino flavors are sweeping the nation. Fila Manila brings Filipino flavors to customer's shelves and hearts.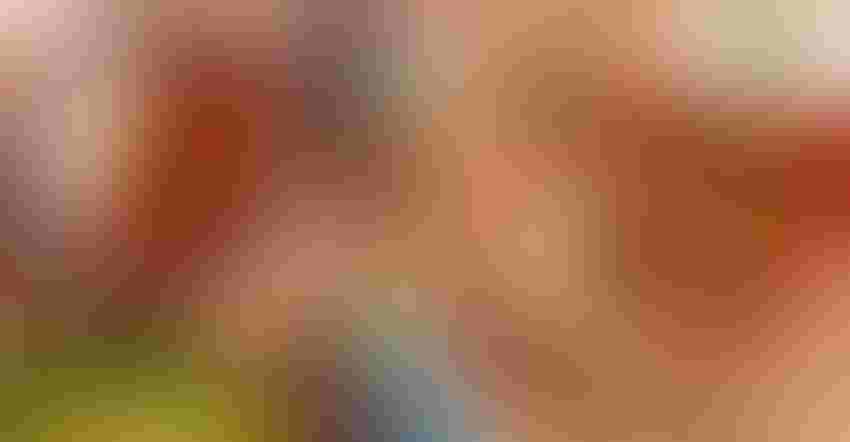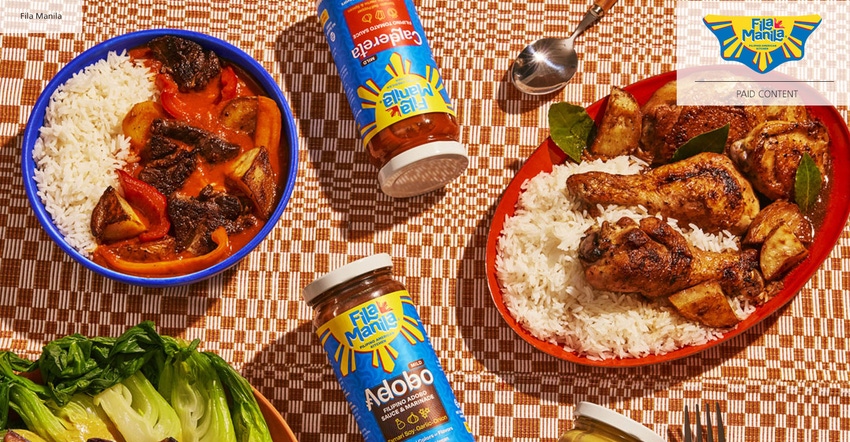 Sponsored by Fila Manilla
"Filipino food is a cute concept," the investor told Fila Manila Filipino American Kitchen founder Jake Deleon, "but no major retailer will pick this up. You might have luck with the Asian grocery stores."
Whole Foods Market picked it up less than a year after Deleon turned his $1,200 pandemic stimulus check into the company's first prototype sauce based on his parents' recipes in 2020. Sprouts began selling the line, its first Filipino food products, this summer—nationwide. And Target will launch the brand in October, fortuitously coinciding with the 25th Anniversary of Filipino American History month.
"It's really cool that someone in Milwaukee, Maine, Wisconsin, or other areas where you might not think you'd find Filipino cuisine, will get to experience Filipino food for the first time at a Target. That's beyond words," says Deleon, an entrepreneurial dynamo whose frequent smile lights up his face like the sunburst (borrowed from the Filipino flag) shining on his brand's packaging.
"Gone are the days when you had to go to an Asian store in Chinatown to find old packets of MSG-loaded Filipino food." Filipino food and flavors are trending as hot as the Siling Labuyo chilis that give the Adobo Sauce it's zing. And Deleon isn't just riding the wave—this first-generation immigrant/Jersey boy is helping create it.
Deleon, and the Philadelphia-based brand's, mission is to ignite Filipino cuisine and community. Their vision is to represent the next generation of Filipino flavors. During the pandemic, he decided to do something about the fact that while Filipinos are the second-largest Asian American group, there was nearly zero CPG representation. With 15 years of major brand experience with Starbucks and Proctor & Gamble, a passion for his native cuisine and a handful of recipes from his food-obsessed family, he launched Fila Manila.
The clean-label brand started with three simmer sauces: Adobo (NEXTY Best New Condiment Winner), Kare-Kare and Caldereta and has grown to include condiments Banana Ketchup (NEXTY 2X finalist), Ube Purple Yam Jam Spread (NEXTY Best New Condiment Winner) and Coconut Jam Spread. "It's pretty unheard of for an emerging brand to go back-to-back with NEXTYs on two different products two Expos in a row," says Adrienne Smith, New Hope Content Director. Then, they won the 2021 Expo East Pitch Slam. Sputnik ATX VC accelerator welcomed the company to its summer 2021 Cohort X, selecting the brand from 950 applicants for accelerator funding and a 13-week program. And, Deleon was invited to attend Harvard Business School's Executive Education program—on scholarship.
Deleon built a category-leading brand in a category he helped invent with a combination of savvy, passion, timing—and what appears to be endless energy (launching the most recent seven SKUs in five months). Growing at a rate of 287%, Filipino is the fastest-growing Asian subcategory, according to SPINS, zooming by the next fastest growing, Korean, which is increasing by 32%. Fila Manila holds 80% of market share.
What explains the emerging Filipino food renaissance? Deleon has a couple hypotheses. First, as the pandemic closed down restaurants, "People had no choice but to explore new flavors online," he explains. "Influencers showed them really cool Filipino foods like Adobo, Calderata and Kare Kare, and that sparked their interest."
Simultaneously, COVID and certain politicians sparked anti- Asian sentiment and actions across the country, galvanizing the Asian Pacific Islander community into a Stop AAPI Hate movement, he explains. "And the 50 individual cultures within that community are stepping out of that group and being excited about who they are as individual cultures," says DeLeon. For example, brands are positioning themselves as Vietnamese coffee or Szechuan chili crisp, not "Asian chili crisp." "For us, we're not 'loud proud Asian' cuisine, we are very Filipino." The industry is beginning to embrace individual Asian cuisines and food products.
"Filipino cuisine and culture now is about where Korean cuisine and culture was a few years ago," says Deleon. "In the next 12 to 24 months, you're going to see explosive trends happening in the marketplace around Filipino food and people." It's already begun. He points to Filipina-American pop star Olivia Rodrigo (Billboard's 2022 Woman of the Year, TIME's 2021 Entertainer of the Year and this year, Chicago's Kasama became the first Filipino restaurant to earn a Michelin star, followed by two other Filipino-owned restaurants). And then, Trader Joe's taught America about purple yams.
"A year ago, people didn't know what ube was," says Deleon. Then, last summer, Trader Joe's launched a line of products featuring the imminently Instagram-able violet Filipino tuber including mochi, pancake and waffle mix, ice cream and cookies. "Overnight, ube became a sensation. It became one of their fastest-selling lines and this year, they launched even more ube SKUs. And so, the fact that Trader Joe's, whose primary business is spotting trends, is embracing it and folks in the Midwest know what the heck ube is speaks volumes about what's happening with our Filipino food and flavors."
What's next for Fila Manila? Can we expect seven more SKUs in the next five months? Probably not, says Deleon with a laugh. "We're going to see how the products perform in the market and learn from which products do well and which products do not do well," he says. "Then, we'll see if we can innovate based on what we learn."
In the meantime, Deleon's delighted to see Filipino food pop up in unexpected places. He recently walked into a Harvard University cafeteria to find an enormous Filipino buffet. "They had chicken adobo! They had Filipino friend rice! They had tocino, which is like a Filipino sausage," he says, smiling. "It blew my mind!"
Subscribe and receive the latest updates on trends, data, events and more.
Join 57,000+ members of the natural products community.
You May Also Like
---