10 reasons why your emerging brand can't miss Natural Products Business School at Expo West 2020
10 reasons why your emerging brand can't miss Natural Products Business School at Expo West 2020
Are you an emerging brand attending Expo West? Here's why you should join us at Natural Products Business School.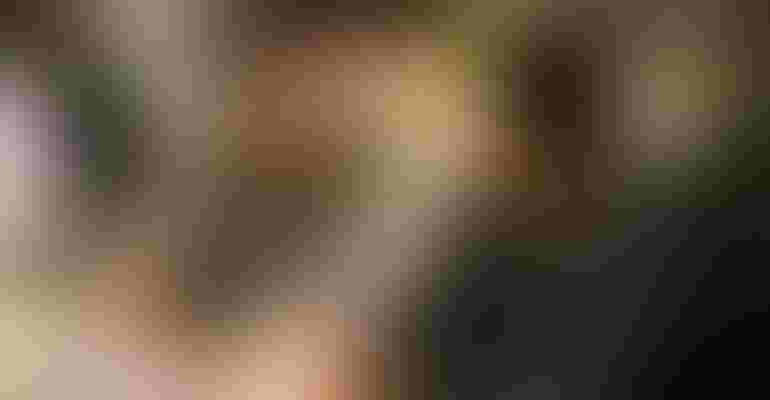 If you're an early stage brand headed to Natural Products Expo West, Natural Products Business School (NPBS) is the spot to be before the show floor opens. This full day of education and networking is jam-packed with inspiring conversations, expert-led educational sessions and opportunities to connect with fellow entrepreneurs.
You don't have to walk the entrepreneur journey alone; the Natural Products Business School community is here to help you grow your brand in a smart, sustainable way. Here's why you should join us on March 3, 2020.
1. Learn how your brand can dominate on Amazon
As the founder and CEO of Nutpods, Madeline Haydon knows a thing or two about growing an emerging brand—and very intentionally, at that. In just four years, Haydon grew Nutpods to be a leading dairy-free coffee creamer on Amazon, raked in over 6,000 product reviews on the platform and recently won the 2019 Amazon Small Business of the Year Award. Haydon's opening keynote at NPBS is a must-attend; she'll reveal how Nutpods became an Amazon category leader and how your brand could, too.
2. It's not just education—it's a game-changer
Emcees Denver Lewis, conference manager at New Hope Network, and Jane Miller, CEO of Lily's Sweets, are your anchors for the day, taking you from session to session with their energizing conversations and thoughtful commentary. Join these familiar faces from 7:30 a.m. through 4 p.m. for a day packed with unparalleled education and connection with hundreds of industry peers.
3. Feel inspired by your new entrepreneur community
NPBS is purpose-built for emerging brands, so you can expect most attendees to be in your same entrepreneurial boat. Starting and growing a natural products brand is a massive undertaking and can, at times, be isolating and uncertain. But at NPBS, you'll have the opportunity to connect with other entrepreneurs who deeply understand what you're going through. You'll be able to problem-solve together and discuss takeaways from expert sessions. Our intention is for you to leave feeling connected, inspired and ready to tackle the challenges ahead.
4. Understand how to scale your brand the smart way
Elliot Begoun of TIG has been working with natural product brands for years and deeply understands the retail and distributor landscapes. In the session Scaling Smart: Getting Your Products into The Hands (And Hearts) of Consumers, Begoun will lead a discussion with brands and distributors (including Brazi Bites, KeHE and Pod Foods) around the strategies of streamlined distribution and strategic route to market. Learn straight from the sources how to get your brand out into the world, in big ways.
5. Learn how to leverage the power of community and strong teams
In a special session moderated by Jane Miller, Don't Go Alone: Enoughness, Self-Care and the Power of Strong Teams, we're covering the mental health aspect of building your business. Joined by Vincent Kitteratrigarn of Dang Foods and other natural product brand leaders, Miller will lead you through the importance of community, connection and taking care of yourself as you forge forward on the exhilarating, yet often isolating, entrepreneurial journey.
6. Develop new connections
From 11:50 a.m. to 1 p.m., this will be your time to connect with fellow attendees, including leading industry names, over lunch. While NPBS is a great opportunity to understand what will move your brand forward, we encourage you to take this time to connect with industry peers in real, meaningful ways. Consider sharing your challenges with others, and offer up a listening ear in return. Connection is key.
7. You won't miss anything on the show floor
Wondering how you'll fit in an entire day of education and networking at Expo West? NPBS conveniently takes place on Tuesday, March 3, the day before the show floor opens, so you won't miss a beat! It's the ideal time to immerse yourself in education and connecting before exhibiting takes precedence.
8. Align your brand with this year's best industry opportunities
In the session Setting Intentions: Trends & Opportunities Driving the Industry in 2020, you'll get a holistic view of what's hot in the industry this coming year. Led by Carlotta Mast, market leader at New Hope Network, and Nick McCoy, managing director and co-founder of Whipstitch Capital, this overview will define key industry trends and help you better understand how your brand can have a sustainable, competitive advantage accordingly.
9. You'll be part of a live podcast
Ryan Pintado-Vertner of Smoketown LLC, a boutique consultancy, is finishing out the day with a live on-stage podcast with Denise Woodard of Partake Foods. Pintado-Vertner hosts Brand New Blueprint, the podcast that explores how disruptive CEOs and founders build brands that matter.
10. You'll get top-notch education for a low cost
We mean it when we say it's a jam-packed day; from 7:30 a.m. to 4 p.m., you can immerse yourself in absorbing all knowledge and connections that'll help catapult your brand. It's an event that features some of the best industry experts whose brand knowledge is invaluable. All learning, connecting and networking is just $195 if you save your seat by Jan. 31 and $295 if you register Feb. 1 - March 3.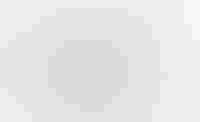 Upgrade your Expo West badge here.
What: Natural Products Business School
When: 7:30 a.m. - 4 p.m., Tuesday, March 3, 2020
Where: Marriott, Grand F-K
Subscribe and receive the latest updates on trends, data, events and more.
Join 57,000+ members of the natural products community.
You May Also Like
---