10 social media marketing dos & don'ts for natural brands
10 social media marketing dos & don'ts for natural brands
Natural brands have more free marketing tools than ever now that social media has firmly planted itself in our everyday lives. That doesn't mean it's easy. Sandja Brügmann, chief creative strategist at Refresh Agency, offers these 10 helpful tips for making your social media marketing worthwile.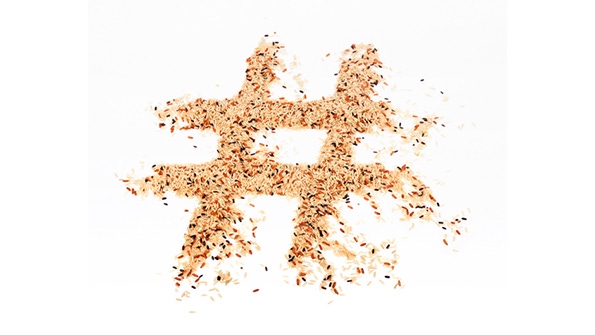 Refresh Agency has been helping young companies in the natural products industry for more than 16 years. These 10 suggestions are based on my experience building community, buzz and brand through social media. The suggestions are meant as a guide and a roadmap. I encourage you to try the suggestions that speak to you, adjusting your efforts along the way until you find your own path to social media communication success.
1. Create a plan. Random acts of social media do not work.
A clear aim is the key to reaching a destination—and this goes for all facets of life. Without a properly identified goal and direction, your business would progress at a much slower pace, if at all. Random acts of kindness are a good thing, but "random" is not a word to include in social media marketing.
2. Don't talk about yourself all the time. It's boring.
Building your business and brand through values—what you give and share, what you care about—will draw me in if I share the same values. If you have a unique offer, tell me about it and make me feel special, by all means. As a rule of thumb spend less than 20 percent of your social media time on self-promo talk, or your customer will doubt your authenticity and trustworthiness.
3. Learn from your critics.
Instead of seeing criticism as negative, I suggest you view the world with curiosity and a willingness to learn and expand. It might be eye-opening to your business to understand an unhappy customer's gripes. Instead of shutting down at the sign of criticism, try to look at it as an opportunity.
4. Respond! Engagement is two-way communication.
Two-thirds of brands on social media do not respond to posts on their profiles, which is mindboggling to me. You sabotage your own social media efforts if you don't respond to a customer's post. Social media is about generating engagement—that means two-way communication. When your customer writes, you are on your way to creating engagement. So engage and respond in a timely manner!
5. Don't have an intern handle your content.
Take your social media brand communication seriously. This is your brand. This is your voice to the outside world.There are certain functions an intern can handle, such as promoting content posts on Facebook, building followers on Twitter, and pinning images on Pinterest. But when it comes to direct communication and customer engagement, I encourage you to make sound and expert decisions for your business and ensure that someone with the proper credentials and communication skills is responsible for your brand on social media.
6. Make an informative & unique profile.
The first page on your social media profile offers an opportunity to quickly communicate who you are, what you stand for, and what you sell. Include your website on the first page where your customer quickly can get more information about you and potentially purchase your product. This stage is where branding and key messaging communication comes in handy. Why do you do what you do? What's unique about your business? What's your visual identity? Tie it all together.
7. Have the courage to speak out loud. Take a stand.
It is important to share your unique perspective with the world in order to stand out as unique, and not just another me-too brand.
If you are not quite ready to communicate your big ideas—perhaps because you are not quite sure how the world will react—then take it in small comfortable steps. Promise yourself to continue to expand outside your comfort zone, and allow your brand to unfold into its and vibrant identity.
8. Be proactive & engaging.
Take the opportunity to be proactive prior to events. You know that people attending an event have a common set of values up front. Connect with others through #hashtag searches, content and questions to generate appeal and engagement. There is always an interesting way to engage with everyone. Be curious and show that you care.
9. Provide excellent customer service.
Social media is a cost-saving customer service tool, even for small businesses. It takes a lot less time to answer a customer question on Twitter than to answer a phone call. It saves time, hassle and money and is much easier for both of you.
It does, however, require that you stay alert and track your social media tools and respond in a timely manner—preferably that means right away, but at least within a few hours.
10. Reflect—"If I didn't work here, would I care about this?"
An excellent rule of thumb when generating content is to ask yourself, "If I didn't work here, would I care about this?" It's like the "daughter test"—would you give your daughter this product to eat? Would you treat her the way you treat your employees or customers? If I would treat my own daughter this way, it's a go. If not, reconsider, and change it.
And lastly, remember to have fun with the process, and be responsive and kind. Most of all, be human.
Subscribe and receive the latest updates on trends, data, events and more.
Join 57,000+ members of the natural products community.
You May Also Like
---