4 reasons why outsourcing financial resources is a smart bet
4 reasons why outsourcing financial resources is a smart bet
As your company outgrows bookkeeping, you'll be tempted to hire a full-time financial person. Outsourcing financials can be a better way to navigate the awkward adolescence of building an in-house finance team.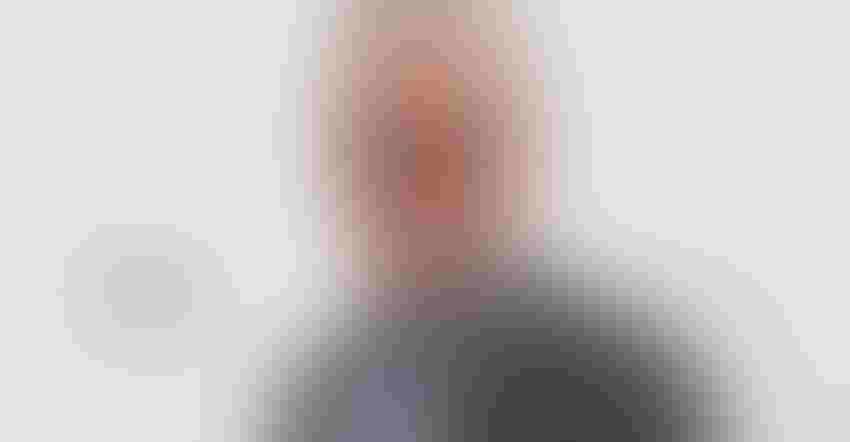 Here are four reasons to consider outsourcing your financials:
Your business is thriving! But, be careful what you wish for.
After 18 months of bootstrapping, you finally got into national distribution at Whole Foods Market. Unfortunately you're going to have to raise more money to buy more inventory and your friends and family are tapped out. You ask your bookkeeper how much cash it will take to fill 300 more doors and you get a thousand-yard stare. Clearly, you've outgrown bookkeeping.
You need a "unicorn hire."
Ten years ago, you didn't have good options. You'd try to find an "accounting manager" who could clean up past financials, figure out why your margins are inconsistent, set up systems, build a budget and then handle all the day-to-day accounting after you fundraise. Unfortunately, that person doesn't exist in real life, so you'd hire someone who could do the easier half of that job and hope that would buy you a year or two. That approach gets you more time but the real issue remains: you have more needs than one person can handle, but you can't afford more than one person.
You need a builder and an operator.
There are two fundamentally different types of people needed to construct and maintain a good financial operation, a Builder and an Operator.
The Builder is a financial MacGyver. Builders like to "get their hands dirty" solving problems and they thrive in the chaotic environments they seek to fix. Here's what they typically do: 
Systems: Setting up integration (e.g. QuickBooks, Amazon, banking, payroll, etc.).

Forensic accounting: Cleaning up messy financial history for potential investors.

Supply chain: Understanding production, inventory and fulfillment and capturing accurate product costs.

Analytics: Whole Foods will collect a treasure trove of velocity and pricing data FOR FREE. Someone needs to analyze that to figure out what's working and what isn't.

Financial planning: Building a financial model to understand how cash needs and financial results could evolve.

Financial review: Growth companies need a process to systematically analyze plan vs. actual performance to assess and adapt to constant change.  
The Operator thrives in the predictability of a controlled environment. The best operators have meticulous attention to detail that helps flag exceptions and refine process over time. And operators loathe the chaos that builders seek out. Here's where you'll need an operator:
Everyday accounting: The operator is purpose-built for the repetitive tasks in a well-organized accounting department: paying bills, processing sales orders handling payroll, etc.

Closing the books: Pressure-testing results and ensuring accurate reporting, every month.

Reporting and compliance: An operator should be able to refresh good reporting—whether for management, investors or tax advisors.
The complexity and interdependency of these roles used to leave companies with bad options: either hiring a single person who's overqualified for routine tasks but underqualified for the most strategically important work; or cobbling together an ad hoc team of contractors and managing the interdependencies yourself. 
Technology has changed the game.
Starting around 2009-10, innovative platforms like bill.com, Gusto and Expensify emerged to improve the functionality of accounting systems like QuickBooks. These developments made it practical for small businesses to migrate virtually all of their accounting functions online. Finally relieved of the need to handle physical bills or print checks, it became possible to set up virtual accounting teams.
Outsourced finance and accounting works by standardizing both "Builder" and "Operator" process and systems and then "fractionalizing" the various roles needed to build and operate multiple companies. This provides a number of benefits:
Keeping you focused on product, people and pitching instead of maintaining the finances.

Saving money by ensuring that every task is handled by the most cost-effective person and enabling you to run lean during steady-state operations and ramp up for challenges like fundraising or budgeting.

Flexibility to draw from a diverse mix of talent at different levels as you scale and the ability to defer full-time hires until your business is more stable and can attract better talent.

Better quality work comes from pattern recognition, and a team that is building and operating the finances for multiple companies learns faster than a full-time employee. 
The complex financial needs of early stage companies are impossible to address with a single hire. An outsourced financial team can help you manage costs and navigate the challenges of growth until you can cost-effectively hire individual roles in house.
Chris Fenster is the CEO and founder partner of Propeller Industries, which provides CFO, business strategy and outsourced accounting services for early stage growth companies and has practice areas in technology, business services, health care, food and beverage, consumer products and manufacturing.
Subscribe and receive the latest updates on trends, data, events and more.
Join 57,000+ members of the natural products community.
You May Also Like
---
Sep 20 - Sep 23, 2023
Natural Products Expo East is the East Coast's leading natural, organic and healthy products event.
Learn More