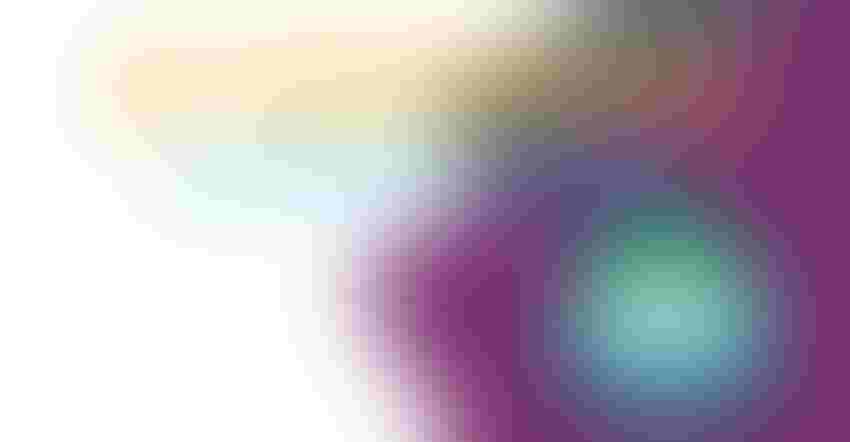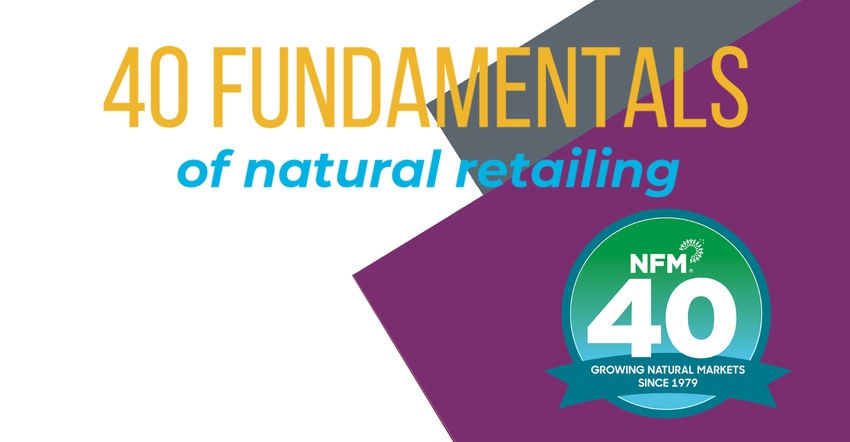 What comes to mind when you think of a natural retailing fundamental? Maybe you think of general defining attributes such as community engagement and high product standards. Or perhaps you think of essential "rules" to follow such as business and supply chain best practices.
The truth is that, together, all of these fundamentals keep natural retailers at the top of their games and regarded as pillars of their communities. Here, in honor of Natural Foods Merchandiser's 40th anniversary, natural products pros share, in their own words, the concepts that define our industry, how they practice these principles and tips to guide your business.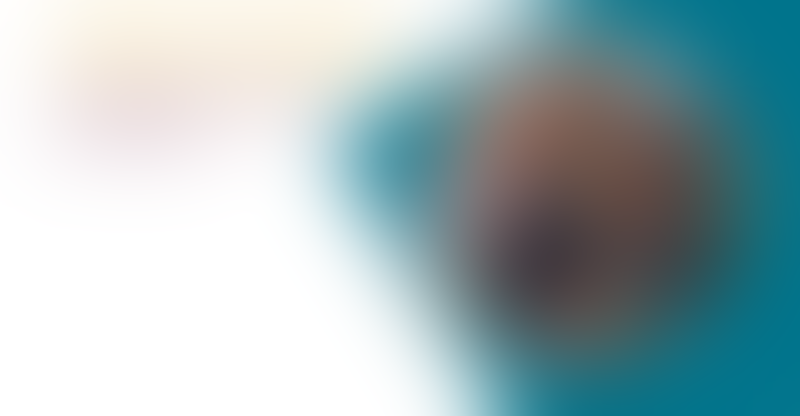 Independents can be a part of their communities in ways that chain stores often can't. From hosting neighborhood events to sponsoring local organizations, community engagement is a main mission for most natural products retailers.
1. Help those in need. "Along with directly supporting schools and charity organizations with cash and in-kind donations, we offer our customers the opportunity to sign up for the Oliver's Community Card, which enables us to donate 3% of every purchase to their selected beneficiary."—Sara Cummings, marketing and communications at Oliver's Market in Sonoma County, California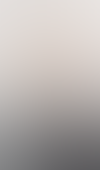 2. Rally customers to the cause. "We create community around all the causes that we believe in: organic, environmental—oh, so many. Recently, I wrote an article about synthetic fragrances in Tide for our newsletter. Hundreds of people made a point of coming in to thank us. More wrote [to Tide]. Many took action."—Debra Stark, founder and CEO of Debra's Natural Gourmet in Concord, Massachusetts
3. Educate, enlighten, attract new shoppers. "Chequamegon Food Co-op's outreach programming consistently helps attract new customers through cooking, nutrition and wellness classes, along with community events." —Meagan Van Beest, co-general manager at Chequamegon Food Co-op in Ashland, Wisconsin
4. Nurture local food chains. "Choosing local means supporting the ranchers, farmers and food producers right here in our state and surrounding areas. There's something amazing about knowing the rancher who is sustainably raising lamb less than 20 miles from our store. Through that community and local spirit, Alfalfa's continues to carry more than 4,000 local products, which truly sets us apart from other retailers in Boulder and along the Front Range."—Heather L. Collins, director of communications at Alfalfa's Market in Boulder and Louisville, Colorado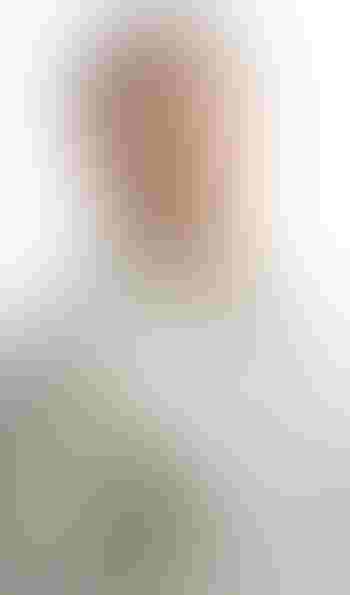 5. Keep more dollars in the community. "I'm a big believer in supporting local producers and artisans because we want to be good stewards in our community. Supporting local whenever we can is important for keeping our local economy moving and creating tax revenue and jobs. It is also better from an environmental perspective because the impact is lessened by goods being produced and sold in our community."—Louie Castriota, founder of Leg Up Farmers Market in York, Pennsylvania
6. Pay it forward. "We send items we can no longer sell to a food pantry in the neighborhood. We also have a cookbook library so people can exchange cookbooks. And we have a tote loan—people bring in their extra tote bags and others take them as they need."—Erin Wright, owner of Little House Green Grocery in Richmond, Virginia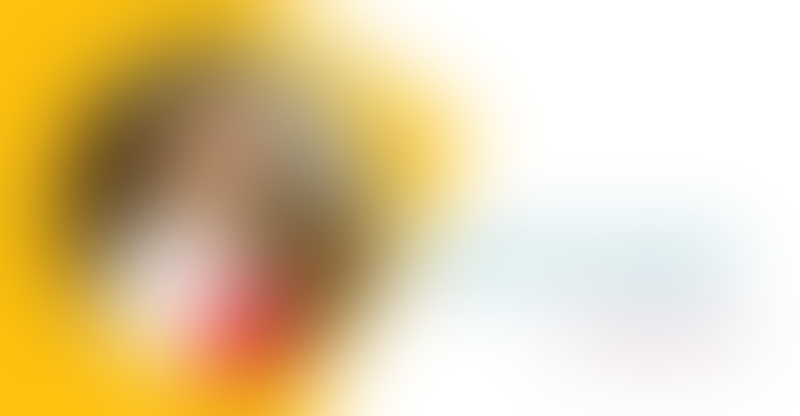 Independents offer more than just healthy natural and organic products—they also provide a personal connection that keeps shoppers coming back.
7. Treat shoppers like friends. "We always tell our staff to treat customers as if they are best friends who have come to visit us in our home. Work on mutual respect and liking."—Debra Stark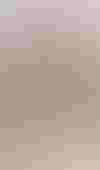 8. Share your story. "Make your story known. Promote the fact that you are an independent local retailer, what brought you to the natural foods industry, the contributions you make to the community and what keeps your passion alive to provide stellar products and customer service."—Angie O'Pry Blades, president of Fiesta Nutrition Center in Monroe, Louisiana
9. Get personal. "We do Staff Picks shelf talkers, with a picture and short answer for why it's a favorite." —Bart Yablonsky, owner of Dawson's Market in Rockville, Maryland
10. Start conversations. "We create a new Food Fact at our register every week. It provides a good point of conversation that goes beyond small talk."—Erin Wright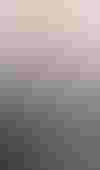 11. Foster real connections. "There is both a rational and an emotional component to every purchasing decision. Natural retailers are in a very unique position to connect on a more personal level and give individual attention and advice. That human connection is powerful."—Jeff Hilton, co-founder and chief marketing officer at BrandHive
12. Be inclusive. "Our ability to authentically welcome everyone to our stores is what sets us apart. Doing the hard work of improving diversity, equity and inclusion is driving big changes to our product mix, prices, messaging and service."—Rita York Hennecke, general manager of The Merc Co+op in Lawrence, Kansas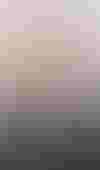 13. Create a strong culture. "Finding ways to differentiate independents from mass-market and super-naturals is becoming more difficult. The cultures we create are what we have to give our customers—the experience they need, and deserve, to keep them coming back."—Dean Nelson, owner of Dean's Natural Food Market in New Jersey
14. Have fun! "The 'fun-da-mentality' of Westerly Natural Market has rendered it a perpetual leader in the fresh, organic and natural products community. Positive and friendly energy, a well-trained staff, a pristine environment, competitive prices and state-of-the-art, speedy checkout systems epitomize this fun and smart market."—Michael Toback, owner of Westerly Natural Market in New York, New York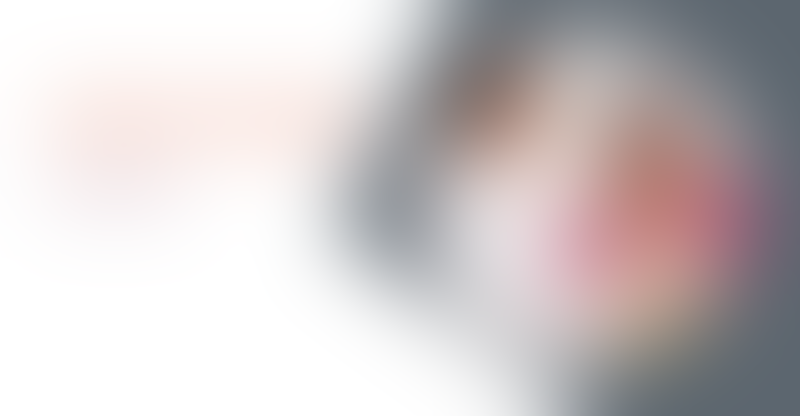 Beyond seeking out quality products, many shoppers visit independent natural food stores to learn more about wellness and how to support whole-body health.
15. Meet customers where they are. "Take and create every opportunity you can find to become an educator. I know of few better ways to build lasting appreciation than to educate. I'm sure, even now, you can still remember some of your best teachers—those who took the time to meet you where you were and helped you grow your knowledge at your own pace. Become that for your customers, and they will always remember and appreciate you."  —Dan Stump, marketing and communications manager at Leg Up Farmers Market in York, Pennsylvania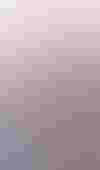 16. Train within. "Educate both the internal team and customer base. That's important because customers come to us as a leader, to seek guidance on natural products and learn how they can better take control of their health journey."—Jonathan Lawrence, senior director of grocery and natural living at Fresh Thyme Farmers Market
17. Create credibility. "Well-trained, enthusiastic, passionate employees capable of passing their knowledge on to shoppers is essential to success, as they give your store a level of credibility that surpasses others. When shoppers know that trained staffers can answer questions about new products, emerging ingredients, nutrition, certifications and more, they buy more and become repeat customers."—Joan Boykin, owner and president of Boykin Consulting
18. Teach smart shopping. "We do a lot of education to better serve our communities, including free monthly 'Shopping the Co-op on a Budget' classes, which help people understand how to shop our deals, how to buy bulk and so on."—Gail Graham, general manager of Mississippi Market Natural Foods Co-op in St. Paul, Minnesota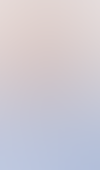 19. Never stop learning. "Just when you think you have a good handle on nutrition or your supplement regimen, there is always something new to learn and for us to consider whether to support in our stores. And I appreciate our customers' vast wealth of knowledge. They've done their homework, and when they ask us a question and receive an answer because we've also done homework, that builds trust and loyalty."—Joe Fulco, president of Fruitful Yield Health Foods in Greater Chicago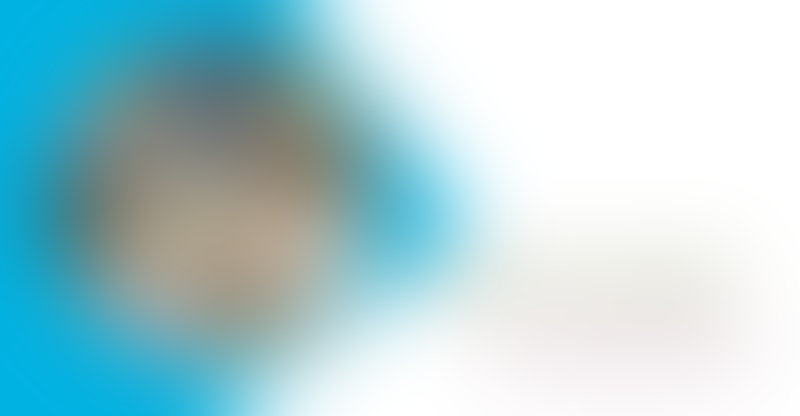 Today's shoppers care where their food and supplements come from, and they trust independent natural retailers to curate products that align with their values.
20. Be a gatekeeper. "It's a concept that started in the early 1990s, before the passage of the Dietary Supplement Health and Education Act: the retailer as gatekeeper. Retailers are the direct point of contact and influencer for consumers. Reputable retailers sell only reputable products. Education, trust and transparency are your greatest assets."—Frank Lampe, vice president of communications and industry relations at the United Natural Products Alliance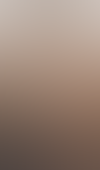 21. Find passionate partners. "Erewhon's unique market position is due to a community of passionate people: farmers, founders, healers, friends and neighbors. This shared passion flows through all our retail practices—from curation to training to service—and the attention to detail we bring to all that we do."—Joyce de Brevannes, marketing director at Erewhon Organic Grocer and Café in Southern California
22. Support small and local. "Nearly everything on our shelves is sourced from sustainable makers within the Chesapeake Bay Watershed. In the six years we've been open, we've launched 88 local and small food brands, giving nearly 90 sustainability-minded entrepreneurs their first chance to sell their products on shelf. Collectively, we are displacing demand for industrially produced food—and having a whole lot of fun in the process."—Danielle Vogel, founder of Glen's Garden Market in Washington, D.C.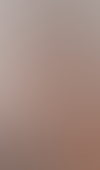 23. Stock trusted brands. "We look for [the number of] years they have been established, their commitment to purity and their support with education."—Susie Farbin, owner of MaMa Jean's Natural Market in Springfield, Missouri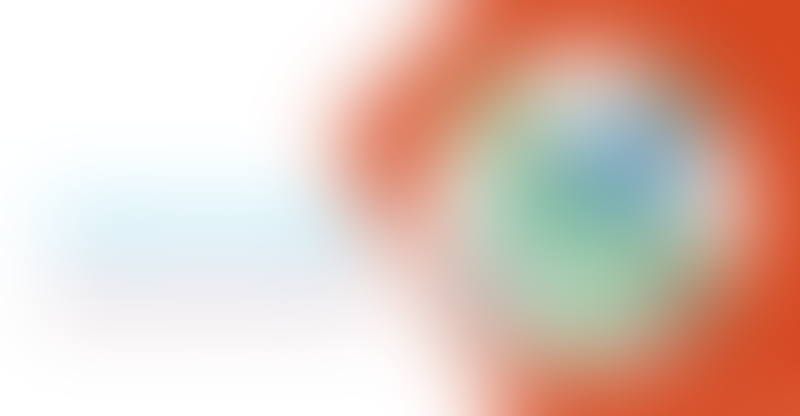 Independent naturals are known for their strict ingredient standards, which takes the guesswork out of shopping for products that align with conscious consumers' values.
24. Do your homework. "Because we offer a selection of animal products—meat, dairy, eggs, fish—we make certain we can track our sources and know exactly how these producers treat the animals and what they feed them. We ensure products are free of hormones, chemicals, preservatives and fillers." —Katie Smallwood, marketing manager at Roots Market in Clarksville and Olney, Maryland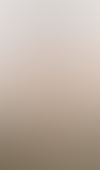 25. Stick to your guns. "Our bakery has always been 100 percent vegan, by the fortune of hiring a baker in the early days who said, 'I only bake vegan.' Done. This has survived as it has been handed down through several teams of bakers. Our bakery also uses only unrefined flours and sugars, is mostly organic and is still uniquely exceptional."—Jason Bander, general manager of LifeThyme All-Natural Market in Greenwich Village, New York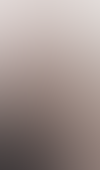 26. Keep it clear. "Our standards for the food we sell are very strict: no artificial colors, flavors, preservatives or sweeteners; no high fructose corn syrup; no carrageenan; palm oil needs to be RSPO certified/sustainable; and all corn-, soy-, canola- and beet-related ingredients need to be certified organic or non-GMO. These standards change as our knowledge about food and the industry changes. We adhere to them without exception, and they're part of the reason our customers trust us and shop with us."—Allison Buckingham, co-owner of Perelandra Natural Food Center in Brooklyn, New York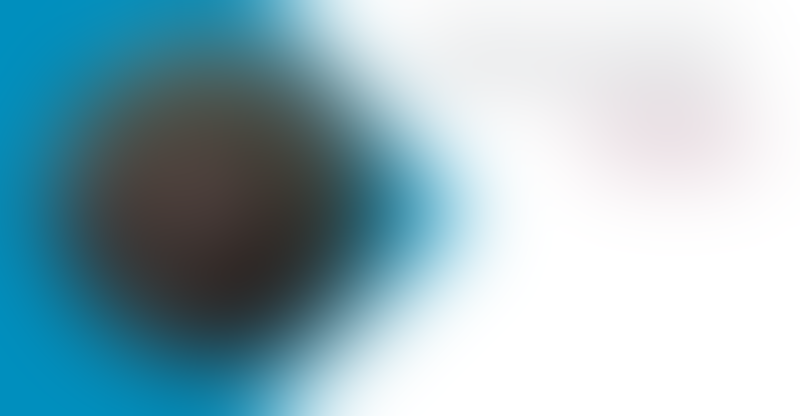 Even though natural retailers compete with each other, they share advice so that all natural retailers can grow and succeed.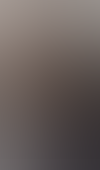 27. "The natural channel is the tip of the spear for natural product brands. Keep it sharp with new innovation and ideas."—Steve Young, executive vice president and managing director of Sunrise Strategic Partners
28. "Be authentic!"—Lisa de Lima, vice president of grocery at MOM's Organic Market in the Washington, D.C., metro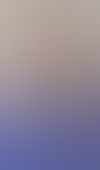 29. "Decide who you are and commit to it."—Jimbo Someck, owner of Jimbo's Naturally in San Diego County, California
30. Listen. "Be willing to hear and critically reflect on shoppers' compliments and criticisms, and be flexible enough to change in response to them."—Allison Buckingham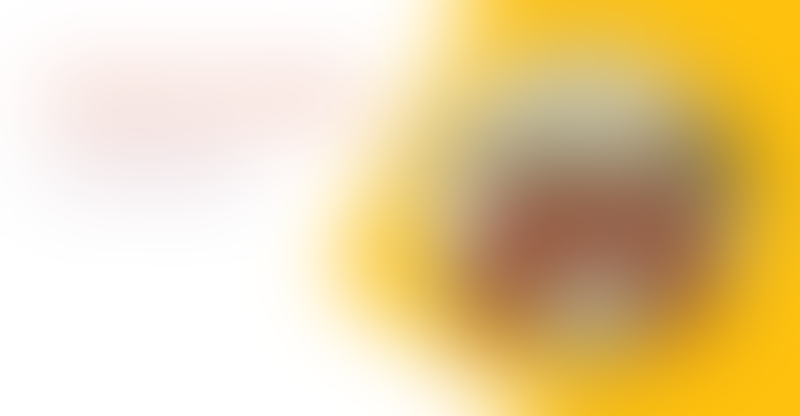 Passion for natural products alone won't create a profitable business. Smart retailers know what customers want and charge prices that are fair to both sides.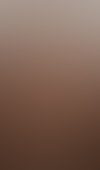 31. Carve a niche. "We found that over 80 percent of our customers shop with us because of a unique product selection they can't find anywhere else. For us, that means we work hard to find new and innovative products that set us apart from the competition."—Summer Auerbach, second-generation owner of Rainbow Blossom Natural Food Markets and Wellness Center in Louisville, Kentucky
32. Crunch numbers. "Know your numbers and know your margins. I meet so many business owners who don't have a grasp on this, but knowing your numbers and reacting to changes can literally make or break a business."—Summer Auerbach
33. Compete on price. "It's a must, as natural products are available everywhere now."—Barb Hoffmann, founder and CEO of GreenAcres Market in Kansas and Oklahoma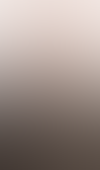 34. Go the extra mile. "'Getting to yes' is a big thing with us. It's all about doing everything in our power to meet guests' needs, something that is becoming very rare, so our guests are always surprised by it. This is a big piece of our loyalty."—Paul Hoffman, director of sales and purchasing at Healthy Living Market & Café in South Burlington, Vermont, and Saratoga Springs, New York.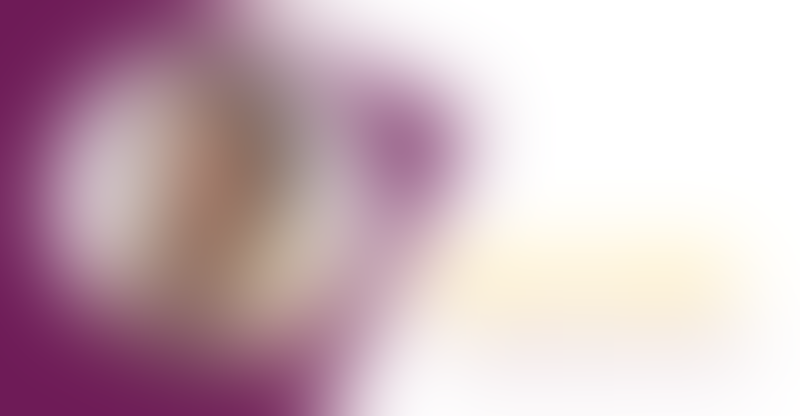 Corinne Shindelar, president and CEO of the Independent Natural Food Retailers Association, has more than 35 years' experience in natural retail. Her words of wisdom might just be priceless.
35. Be an open book. "The more your team knows and understands your business, the more they understand how their day-to-day impacts the overall results of the company. Partner with your staff and give them the opportunity to lean in all the way. They will be more engaged in helping you define your differentiation in a very competitive market, and this will lead to retention—and who doesn't want that in this tight labor environment?"
36. Pass on the discount. "Forty percent of your center store should be on promotion every month. It also helps price sensitivity. Pass on those discounts; don't pocket them."
37. Clean it up! "Keep your store crisp, clean, fresh and uncluttered. You can do this and have a great warm, welcoming feel at the same time. Open up those aisles through consistent category management and moving out the dust collectors."
38. Be clear. "Find signage that stands out without cluttering."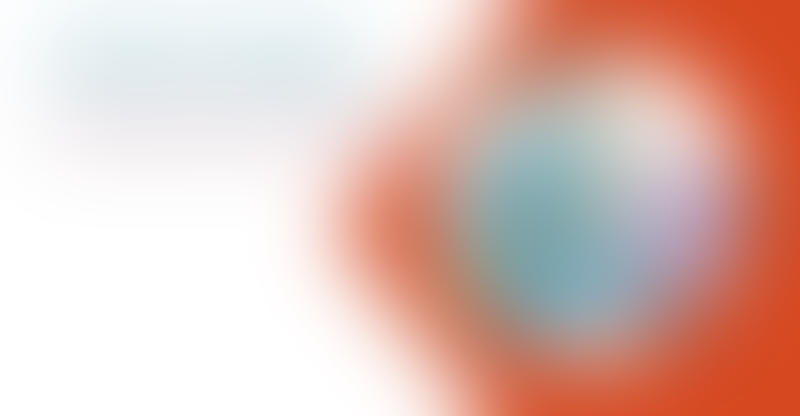 Retailers are only one component of the shopping experience—the products they stock on their shelves are just as important. And for brands hoping to get onto those shelves, these following retail fundamentals are critical.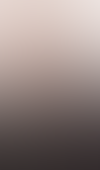 39. Make packaging sing. "For entrepreneurs, 95 percent of your marketing budget is in your package. You have three seconds for a distracted consumer walking by to see it, get it, buy it. Spend the time and money to create a 'shelf self-evident' package."—Steve Hughes, founder of Sunrise Strategic Partners
40. Get into distribution. "For emerging natural product brands, distribution is marketing! Where you are sold and merchandised says as much about your brand as any old-school advertising campaign will ever say. It's critical for entrepreneurs to get the channel strategy on their brands right."—Steve Young, executive vice president and managing director at Sunrise Strategic Partners
Subscribe and receive the latest updates on trends, data, events and more.
Join 57,000+ members of the natural products community.
You May Also Like
---
Sep 20 - Sep 23, 2023
Natural Products Expo East is the East Coast's leading natural, organic and healthy products event.
Learn More