5 tips for creating a mission-driven company
5 tips for creating a mission-driven company
Edouard Rollet talks about the early years of starting Alter Eco and the decisions that had to be made along the way to keep both profit and mission viable.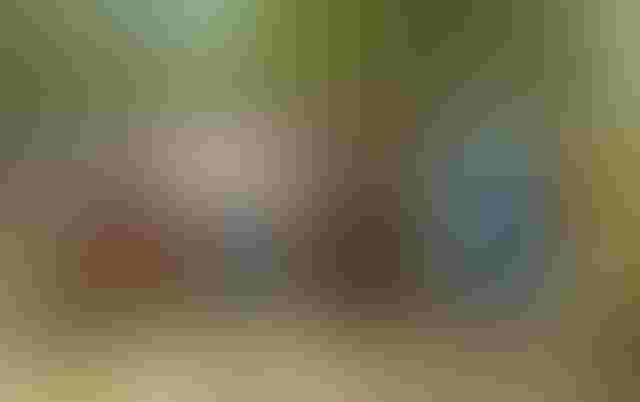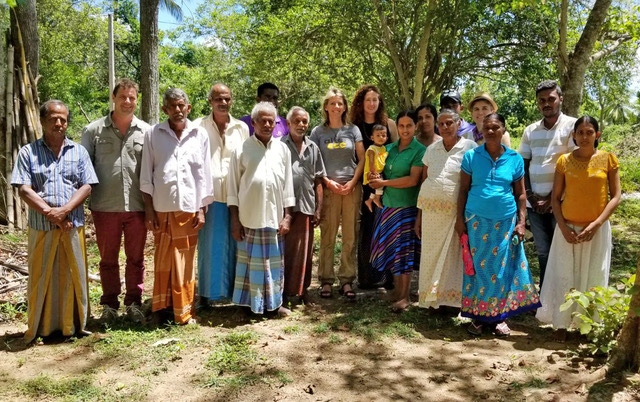 When Edouard Rollet and Mathieu Senard started their company Alter Eco, they had a vision: to bring delicious, healthy food to market, catalyzing impact around what they called full circle sustainability, which encompassed social justice, environmental stewardship, climate change alleviation and sustainable packaging. Today, this may seem like an ordinary mission, but when they first launched the company in France in 1998 and in the U.S. in 2005, there was no B-Corps, there were no impact investors, their mission was really a dream that served as their North Star on the path to success.
Known as a maker of sustainably sourced quinoa and chocolate, Alter Eco became known in the natural industry as a leader in responsible sourcing, prioritizing USDA Organic, Fair Trade USA and Carbon Neutral Product certifications. This is why when it came time to consider long-term investors or buyers they thought very carefully about potential candidates. In 2017, NextWorld Evergreen, a private equity firm based in San Francisco acquired the company for an undisclosed sum. The hope is that the acquisition will help to bolster the company's environmental and social stewardship forward.
Here, Edouard Rollet shares lessons learned from building a mission-based company from start to sale over the last 20 years.
1. Let the product lead. Attract consumers through taste, then wow them with mission. "You have to let the product lead, because a company with a good mission and bad product will not make it more than two years. How indulgent and how good the products are is the driver. People who are fond of the products, when they understand the mission, they want to be part of it."
Rollet notes, that Alter Eco was not always product driven. They learned to be and realized, once they got buy-in for a good product, then people would buy into the mission.  "In the beginning, we were mission, mission, mission, that's not always the first thing people like." Although he notes that you never want to alienate the deep green consumers who are always the first consumers and the most loyal, but with a premium chocolate, he says, the company had to broaden its reach to consumers. In doing so, Rollet says, they not only brought new customers into the fold, along the way he says these new consumers may have learned about deforestation in the Amazon, something they had never thought about before. "You have to put the mission as a side story to something that is deep in the company culture but not the driver. These other consumers might buy the product once because it's on sale, or it's offered to them by someone and then they look into our social media and they get the higher purpose we are serving and they become more driven."
With a good product, the mission can become contagious to everyone who touches the product. "The employees feel like they are with a higher purpose, not just selling chocolate. A lot of retailers have been to our farms and when they come and spend time with our farmers, they come back and become Alter Eco advocates. Our investors are the same, they believe in the mission. It's a movement beyond product, everyone can get what we are trying to do. I think we have created a brand beyond chocolate."
2. Focus and resilience—a brand can't be everything. "You can potentially fall into a trap when you want to do a lot," says Rollet. "Especially when you want to do more than just sell a product to a store, when you want to have a mission and relationships and you try to do too many things." Rollet says he and Senard learned through hardships and trying to do too much.
The biggest conundrum they faced was in the beginning the company had too many skus. The only problem was that they couldn't just cut ties with the people they were working with. As a mission-based company, they had helped these farmers get organic certification, to meet food safety standards and to get p and running to export product. They couldn't just drop them. "We had to help them find or make sure that they had a way to continue to sell their product. It is part of our mission that makes this business different from regular CPG brands where when a product doesn't work, you just stop," he says. They did help these farmers find other distribution channels and ultimately, he says, focusing the business was the right thing to do. "Focusing is something that always helps us get better and resilient. Otherwise, the company wouldn't still be around."
3. New companies need to be well capitalized. These days, says Rollet, young companies have to be extremely well capitalized because of the cost of doing business, which is changing and getting higher. "It's increasing for everybody." There is a lot of innovation but a lot of competition and a lot of influx money from private equity groups putting money into this space, says Rollet. If you go to Expo West, he says, one third of the companies are all owned by big food companies. "This was not the case 20 years ago." Companies, he says, need to have the capital to not just launch but to get the business actually up and running and sustainable.
4. Good to have a mission. With all of the challenges Alter Eco has faced, Rollet says having a mission has helped them focus and attract capital. The mission has helped them find investors who are a good fit and quickly weed out ones who are not. "Investors can say, 'oh great chocolate.' Then they dig deeper. You have to be successful on the top and the bottom line to feed the mission, but if an investor is not interested in the mission and they just want profit, then they were not a fit for us. Buying into a mission is a long-term investment."
5. Long-term investments allow for innovation, and benefits beyond profit through making the right choices and helping the industry raise the bar. As an example of why profit is not always the forerunner in a mission-based company, Rollet turns to Alter Eco's decision to introduce compostable packaging. "The compostable packaging was three times the cost of what you would pay if you were just buying in China. But we are responsible for a lot of plastic that ends up in the landfill so we wanted to find a solution. That is a long-term investment that we believe stakeholders believe in as well," he explains. Alter Eco started looking into compostable packaging in 2010 and introduced it in 2013, followed by pouches in 2014. Now, says Rollet, "Nestle is starting a sustainable packaging lab in Switzerland, which is great. Especially when it's large companies like Nestle starting to make that change. It means we are on the right track."
Similarly, Alter Eco started doing large scale reforestation in 2008 in Peru. Now, says Rollet, a lot of cacao companies are starting to look into reforestation in places like West Africa where there are a lot of cacao plantations. "With reforestation and compostable packaging, we are trying it at small scale to help and lead the way and advocate for a better world and positive impact." After years of forging ahead, Rollet is excited to see other companies, including the competition starting to shift their mission as well. "There is a real desire for change on a large scale in this industry," he says.
What's Next
The company's commitment to full-circle sustainability has made it a perfect candidate for B-Corps. Where Alter Eco started down the social innovation path on its own, it is now one of more than 2,500 Certified B Corporations in more than 130 industries and 60 countries. The company also was one of the first to register as a Public Benefit Corporation. Not unlike B-corps, except a Public Benefit Corporation is an actual legal classification for-profit businesses can attain that commits the company to making "a material positive impact on society and the environment." The latter helps to ensure investors are aligned with the mission when a company makes decisions that benefit the people and the land, and not just profit.
Supporting social change and communities and farmers that grow the food we eat, supporting the health of consumers and communities through organic and Non-GMO certifications, along with giving back to the environment both in farming communities and those affected by consumerism through efforts such as reforestation and sustainable packaging are all examples of Alter Eco leading by example. So what's next?
Regenerative organic agriculture is one topic that is top of mind.  Alter Eco was one of a group of companies helping to spearhead a Regenerative Organic Certification through the Rodale Institute. "We think organic is good and not enough. Soil health is a big thing. How can we actually regenerate the soil, which is a main driver for carbon sequestration. This is not meant to be another certification, it is a super certification and works with current suppliers and current systems with higher standards in terms of social fairness, soil health and animal welfare." He asks, "How can we raise the bar for organic and include some of the new challenges we are facing in soil health?" For organic to grow, Rollet adds that we also have to find a solution that works on an economic standpoint so people can afford it. "We have to make it more affordable.  To do so, we have to think more in systems such as those encouraged by regenerative agriculture. I am super excited about that." As part of the Rodale pilot project, Alter Eco has been evaluating regenerative agriculture in the cacao supply chain.
As Rollet and Senard take a look at how their roles will play out with their new investors, they are also launching an Alter Eco foundation. But just like with their products early on, they are having to spend time focusing in on its mission, the details of which will be announced later in 2019.
Subscribe and receive the latest updates on trends, data, events and more.
Join 57,000+ members of the natural products community.
You May Also Like
---
Sep 20 - Sep 23, 2023
Natural Products Expo East is the East Coast's leading natural, organic and healthy products event.
Learn More