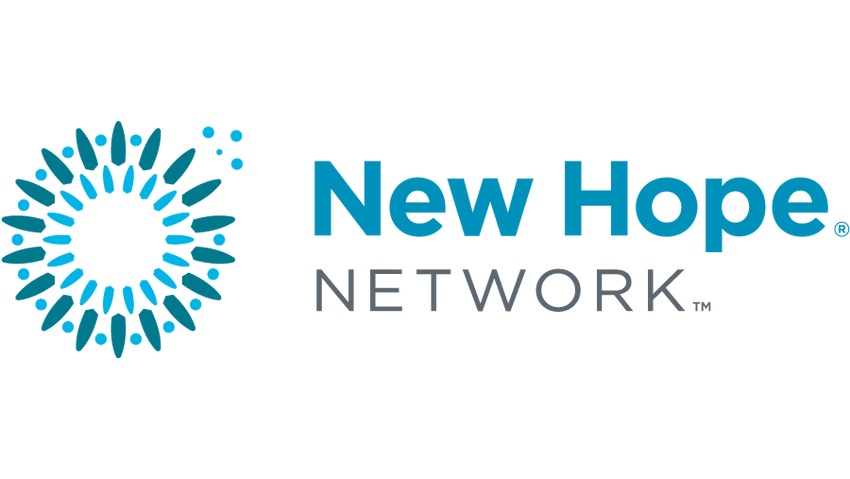 Don't mess with Oprah Winfrey and Dr. Mehmet Oz. That was the message last week when the two TV gurus filed suit against 50 businesses over allegations the companies used their personae without permission to endorse products.
Can Oprah and Oz do what the FTC cannot? For years now the FTC warned consumers about false and outrageous claims from health and weight loss products. Now the talk-show team is taking a shot at the problem by taking legal action against a host of companies in the dietary supplement, wrinkle-cream and tooth-whitening sectors who used the dynamic duo's images and names to endorse their products.
Functional Ingredients obtained the court records and found the list of companies cited in the suit and found combination of online nutraceutical and MLM companies, many that tout açai for weight loss, cancer prevention and other medical miracles. Given the high visibility of the plaintiffs, the suit may also bring to light false health claims concerns and other consumer fraud issues for online dietary supplement sales and marketing.
"These defendants are willfully capitalising on plaintiffs' valuable reputation and intellectual property rights to lure consumers into ordering their infringing products on the false premise that they have been tested or recommended by Ms. Winfrey and/or Dr. Oz when they have not," state the court documents.
The legal action from the Oprah and Oz duo is in line with a recent decision by the FTC to fine tune rulings surrounding product endorsements. Research by the FTC showed that more than half of consumers believe that they will achieve similar results as those touted in product endorsements.
Now add celebrity clout from mega-media personalities such as Oprah and Oz to the magic of endorsements, and the profit quotient rises exponentially. Açai is the perfect example of how words of advice about healthy foods get filtered into specific brand endorsements. The courts will now have to decide if the use of unauthorized endorsements were calculated, were from anecdotal comments from overzealous consumers or an even grayer area, sales representative posing as consumers.
For many years companies and authors whose products and books were mentioned on Oprah reached overnight success with one single mention. The superfruit conversation that fueld the lawsuit began in 2008 when Dr. Oz mentioned the antioxidant capacity of the superfruit açai during one of his regular appearances. The messaging was further supported on Oprah by Dr. Perricon, who suggested açai while promoting his book, The Perricone Promise: Look Younger-Live Longer in Three Easy Steps. To see what Dr. Oz really said about açia, click here.
This purple thumbs up pushed açai into a top-selling category. According to SPINS, açai sales in the mainstream market rose 248 per cent from July 2008 to present. MLM beverage company Mona Vie, named in the suit, claims cumulative sales are close to $2 billion since the company's inception in 2005. They were named in Inc magazine's Sept. issue as one of the fastest growing companies in America.
The single mention of açai opened the floodgates of advertising, email newsletter subject lines, online ads and You Tube video proclaiming products like the Oprah Diet and the Dr. Oz Acai Berry Diet. Many of the false endorsements came from overzealous sales reps for açai dietary supplements companies.
The case brings up a web of controversy about real and staged online product endorsements and ultimately who is responsible for endorsements gone awry? Mona Vie claims they are as much a victim in this as Winfrey and Oz. "MonaVie shares Ms. Winfrey's concern. As a first player in the acai nutritional beverage category, we, too, have experienced distress at seeing our own trademarks and licenses used by others in an attempt to deceive the consumer," the company said in a statement.
"The popularity of acia berry is at an all time, although acai berry was featured on the Oprah Winfrey Show Feb. 5, 2008, Monavie has been careful never to have presented that appearance as an as an endorsement of Monavie or its products, said Brain Gill, Senior Manager Corporate Communications for Utah based Monavie.
Regardless of whether published endorsements are celebrity driven or are from your neighbor who is selling the hottest new product, the FTC is cracking down on how endorsements can be used. In July, the FTC announced significant changes in how it will judge product endorsement noting that "dramatic changes have occurred during the last three decades in how products are marketed – most notably, program-length infomercials, Internet advertising, word-of-mouth or viral marketing, and consumer blogs have all become commonplace."
Essentially the FTC is trying to curb guerilla marketing gone amok, especially for online companies and multilevel companies touting too good to be true benefits. A common issue of concern about multi-level-marketing companies is that the parent company cannot effectively monitor or control messaging from the thousands of independent sales reps who may not be adequately trained in FTC guidelines and/or the marketing rules defined by DSHEA for dietary supplements.
A MonaVie spokesperson told Functional Ingredients that they have strict compliance guidelines and training to prevent the type of viral claims seen in the Oprah, Oz case. "The MonaVie compliance department seeks to assure that each and every independent distributor follows proper guidelines in advertising their business. Should we find that an independent distributor has violated our policies, we educate that distributor so that they correct their advertising accordingly. We monitor distributors' internet sites on a daily basis and seek to correct any errors as quickly as possible. Earlier this year, in an effort to alert consumers to false internet advertising, we issued a statement entitled The MonaVie Promise. (View the Mona Vie Promise www.monaviemediacenter.com)
Perhaps the most damaging aspect to emerge from the superfruits hype is an online business scheme where consumers order açai dietary supplements and are charged for more product than they order. Consumers allege of unauthorized credit card charges with no ability to cancel (www.complaintsboard.com/complaints/thermo-thin-plus-with-açai-dietary-supplement-c219238.html). Read more on Oprah.com to see the thread of complaints about the problem: www.oprah.com/community/thread/92227
Companies named in the Oprah/Oz suit filed in Manhattan's Federal Court on Aug. 20, 2009.
Defendant: FWM Laboratories, Inc.
Defendant: CPX Interactive LLC
Defendant: Netalab Corp
Defendant: Gillmap Limited
Defendant: Minired UAB
Defendant: Nutra Lane LLC
Defendant: Central Coast Nutraceuticals
Defendant: Pure Nutrients
Defendant: B67 Nutra Pure Systems
Defendant: SFL Nutrition, LLC
Defendant: Açai Berry Breeze
Defendant: Life Fit Labs LLC
Defendant: Rejuvenate Worldwide
Defendant: Healthbuy.com
Defendant: Physical Enhancement Labs
Defendant: MyColonRelief
Defendant: XM Labs LLC
Defendant: Rauscher Bekke, LLC
Defendant: Body Solution
Defendant: 456 Vital Health Systems, LLC
Defendant: JDW Media, LLC
Defendant: Pure Vitamins
Defendant: Xlent Health
Defendant: Organica Research LLC
Defendant: Incline Health Ltd.
Defendant: Health Technology
Defendant: Natural Source Store, LLC
Defendant: 0841092 B.C. Ltd.
Defendant: Bottom Two Investments
Defendant: Healthrezv, LLC
Defendant: Healthy Colon, Inc.
Defendant: Redux-V Holdings, Inc.
Defendant: Easy White, Inc.
Defendant: Jet Processing
Defendant: Monavie AS, LLC
Defendant: Brazilian Basics
Defendant: L'Avenir
Defendant: Ultra Green Products, LLC
Defendant: Rezberries
Defendant: Crush LLC
Defendant: 3V Marketing, LLC
Defendant: James Russell
Defendant: Mike Johnson
Defendant: David Dube
Defendant: Katherine Clements
Defendant: Pawel Reszka
Defendant: Mike Koens
Defendant: Touvan Sughiarto
Defendant: Ryan Bukevicz
Defendant: Mark Swartz
Defendant: Matthew Kelly
Defendant: Sidney Fein
Defendant: Does and ABC Companies 1-500
Subscribe and receive the latest updates on trends, data, events and more.
Join 57,000+ members of the natural products community.
You May Also Like
---
Sep 20 - Sep 23, 2023
Natural Products Expo East is the East Coast's leading natural, organic and healthy products event.
Learn More