50 ways the natural products industry can love the Earth
50 ways the natural products industry can love the Earth
On Earth Day's 50th Anniversary, gain inspiration from natural brands who are going above and beyond to build an environmentally responsible company.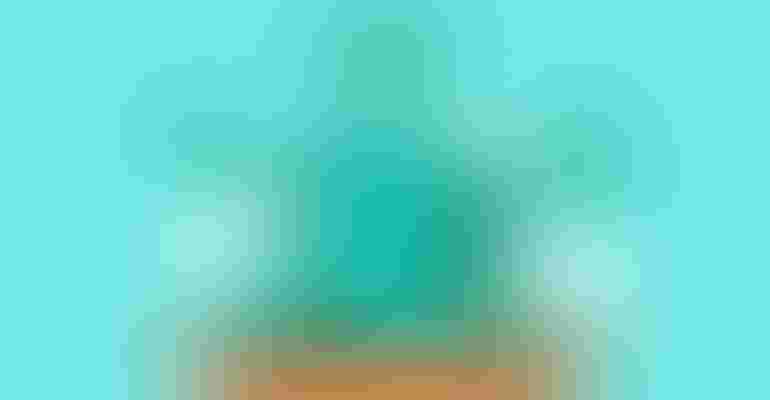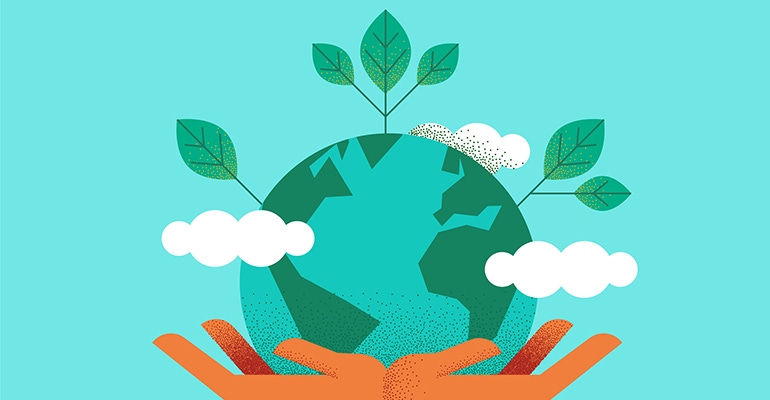 This year marks the 50th anniversary of Earth Day, and it will be one like none since the event started. On this milestone, rather than looking back on decades of work and the climate emergency imminent today, Mother Earth has largely paused.
Through the COVID-19 pause, we've seen a silver lining in unprecedented environmental changes. In Los Angeles air pollution is at a 40-year low due to drastically fewer cars on the road; China's levels of toxic nitrogen dioxide were down as much as 30%, according to NASA.
The picture paints an even more clear and dire call for climate action, the theme for the 50th anniversary of Earth Day.  
"Earth Day 2020 will be far more than a day," say Earth Day organizers. "It must be a historic moment when citizens of the world rise up in a united call for the creativity, innovation, ambition, and bravery that we need to meet our climate crisis and seize the enormous opportunities of a zero-carbon future."
Change, however, comes not from citizens nor governments alone. Business plays a key role, too.
And the natural products industry is known for leading environmental initiatives within for-profit organizations. So, in honor of the 50th Earth Day, we share 50 ways the natural products industry is making Earth Day every day as it prioritizes planetary health as much as it does human health. In no particular order, here are ideas on how your business can help heal the Earth, too.
Source lower-on-the-food-chain fish, which takes pressure off of larger, less abundant species such as tuna. Patagonia Provisions sources their mackerel from Northern Spain, where family-owned fishing vessels use hook and line catching methods rather than nets to eliminate bycatch.

Help grow biodynamic agriculture by sourcing from farms that are Demeter Certified Biodynamic. Biodynamic agriculture helps nourish the farm's soil and ecosystem using holistic practices. Refer to Alaya Tea and White Leaf Provisions—two biodynamic-supporting companies—to learn more. (Psst … Alaya Tea also uses compostable packaging for their teas.)

Commit to offset 100% of your carbon emissions, like Numi Tea and HelloFresh. Numi will use a combination of emissions reductions and offsets to achieve net zero carbon in the next three years; HelloFresh will offset carbon emissions in 2020.

Certify carbon offset claims through Climate Neutral, a 2019-launched seal that ensures companies measure their emissions, reduce what they can and offset the rest. Klean Kanteen is one such company that holds the Climate Neutral certification.

Seek compostable packaging solutions by getting involved with OSC2, a natural industry coalition that, among other initiatives, aims to source a high-functioning and compostable packaging—particularly to replace hard-to-recycle plastic films. You'll be in good company with brands like Clif Bar, Seasnax, YumButter and many more.

Get involved with the organization One Tree Planted, like Mushroom Revival and Genuine Health. One Tree Planted supports reforestation efforts by—you guessed it!—planting trees around the world for about $1 per tree.

Try launching a limited-edition product that raises awareness about your brand's environmental initiatives, like Alter Eco, which produced special packaging for its Deep Dark Salted Brown Butter Organic Chocolate with a message on the front: "This Bar Protects Trees." The bar points to Alter Eco's aggressive agroforestry initiatives in South America.

Power your manufacturing facility entirely by solar, such as GrandyOats, which makes over a million pounds of granola each year thanks to 288 hard-working solar panels.

Lobby state and federal governments for issues that your brand believes in, such as MegaFood, a brand that recently helped draft legislation for New Hampshire to update soil conservation laws.

 Bake environmental and social activism into your brand's mission, such as Dr. Bronner's, a company that has long advocated for industrial hemp reform, animal advocacy and much more.

 Enable seaweed-growing initiatives, which help reduce ocean acidification, and may sequester carbon from the atmosphere. Atlantic Sea Farms, a kelp company based in Maine, helps local fishing communities start their own profitable seaweed farms.

 Focus on reducing food waste by incorporating undesirable produce into your product, such as Barnana, a company that "saves" blemished and unsightly bananas from the landfill by turning them into snacks.

 Take a note from Rind, a dried fruit company that doesn't discard the rind of the fruit, as small food scraps can add up to serious food waste. 

 Upcyle underused ingredients in the food system like Regrained, a snack company that transforms "spent" grain from breweries into delicious and nutritious bars and puffs. Also check out Regrained's new Upcycling Association to learn more.

Find a more environmental solution for non-recyclable packaging like LesserEvil, which sells its popcorn and other snacks in packaging from NEO Plastics. NEO incorporates an organic additive into its film packaging that helps plastic break down faster in the landfill. With NEO's additive, studies show plastics degrade 33.4% over a 451-day period, versus a conventional package, which exhibits 1.1% degradation.

 Set ambitious climate goals like Evian, a French water company that in April 2020, became carbon neutral by reducing emissions by 25% and offsetting the rest by partnering with the tree-planting organization, Livelihood Funds.

 Prioritize regenerative agriculture like EPIC, a brand with a longstanding partnership with The Savory Institute, which works to rebuild the soil through holistic animal husbandry.

 Verify your products are free from the harmful and overused herbicide glyphosate by exploring The Detox Project's Glyphosate Residue Free certification, such as Chosen Foods, Uncle Matt's and many more brands.

 Help convert conventional farms to organic acreage, such as Annie's, which is slated to finish converting 34,000 acres in South Dakota to certified organic acreage this year. 

 Showcase how consumers can reuse your product's packaging such as Unwrapp'd, whose jars make ideal storage containers. Unwrapp'd is also partnering with an organization called Compost Colorado, which picks up compost bins filled with food scraps, and replaces it with a clean bin filled with more progressive products.

Encourage home gardening and urban food production such as Back to the Roots, which donates grow kits to elementary school classrooms to teach children the value of growing healthy food themselves.

Power your sourcing facility by a methane digester, such as Straus Family Creamery. The company transforms manure into energy, and reduces methane emissions by more than 1,600 metric tons of CO2e each year.

Ditch the single-use plastic water bottle, such as Pathwater and JUST Water do, which use aluminum and paper, respectively.

Explore being a Certified B Corp company, which legally requires businesses to consider both purpose and profit in their bottom line. Join companies such as Greyston Bakery, Stonyfield Organic and many more.

Help support honeybee research and health by donating to bee-focused nonprofits like the Xerces Society and Project apis m., such as Beekeeper's Naturals and Bloom Pure Raw Honey.

Practice supply chain transparency such as Quinn Snacks, which showcases each supplier of every ingredient on their website, right down to the sunflower lecithin. Supply transparency helps hold your brand accountable when it comes to mindful sourcing.

Help consumers get more comfortable eating low-resource insect protein, such as Chirps and Exo Protein, by incorporating this novel ingredient into familiar foods such as nutrition bars and chips.

Clean up your home or office lawn care regimen by using nontoxic fertilizers, such as Sunday.

Source dairy from farmers who practice rotational grazing with their herd, such as Maple Hill Organic.

Swap out your office's conventional cleaning products (think: dish soap, window spray) with natural alternatives such as Counter Culture, which uses probiotics to clean surfaces rather than harsh chemicals.

Incentivize your employees to commute to work in a more environmentally friendly way, such as by bike, carpool or public transportation. Also consider giving your employees a free bus pass, like Justin's does.

 Partner with Preserve—which makes toothbrushes and razor handles out of recycled plastic—to help consumers give their containers new life, such as Pacifica.

 If your product necessitates a hard-to-recycle squeeze pack, such as Happy Family Organics, partner with TerraCycle to make recycling easier for your consumers. Consider sending recycling envelopes to consumers free of charge.

 Donate 1% of your profits to accredited environmental organizations by partnering with the organization 1% for the Planet, like Pukka Herbs.

 For products that feature fabric, seek out materials that contain a Global Organic Textile Standard certification (GOTS) to ensure eco-friendly textile manufacturing across your supply chain, like Maggie's Organic.

Swap out conventional eggs and butter in your product for pasture-raised eggs and butter. Consider Vital Farms, which partners with family farmers around the country for sourcing.

Source Rainforest Alliance Certified coffee and cocoa in your product formulations, such as Chocolove, to prove to consumers that ingredients come from farms that passed rigorous environmental requirements.

Host company-wide volunteer outings with your team to help out a sustainable project in your community, such as a beach cleanup, trail building, planting trees, or helping weed at a community garden.

Conventional palm oil can harm the environment by pushing out wild animal habitat. Source sustainable palm oil for all your products. Palm Done Right, produced by Natural Habitats, is a good resource to reference.

Install natural snack vending machines and no-waste drink dispensers in your office, such as a Bevi machine, which slashes single-use packaging by adding bubbles and flavors to tap water.

Educate your consumers about your sustainable practices. Share what you do on social media and on your website to get them excited about taking environmental action.

Celebrate biodiversity by using lesser-known ingredients in your product, such as Bluebird Grain Farms. This company sells underused ancient grains einka and emmer farro, which nourish the soil by adding essential nutrients.

 Source boxes and labels made from 100% recycled paperboard to reduce virgin paper needs, such as Davidson's Organics. Bonus points if you use soy-based inks.

 Replace your office's lighting with LEDs instead of incandescents, which use 90% less energy.

 Restore native wetlands and prairies—massive carbon sinks—even if it's in your backyard, like Kettle Chips. The company introduced native plants to their nearby wetlands and prairies, which have drastically improved the habitat for birds, salmon and other animals.

 Protect water sources around the world, like Lotus Foods. Lotus' "more crop per drop" initiative (also called System of Rice Intensification), among other benefits, improves rice yield while requiring less water, and builds a robust rice root structure.

It's a simple fix, but ensure recycling and composting are available in your office.

Encourage plant-based eating by making delicious vegan products, or incorporating vegetables into traditional patties, such as Applegate Farm's The Great Organic Blend Burger, which blends mushrooms with turkey.

Go fair trade. Whether you choose to support Fair Trade Certified, Fairtrade International, Fair for Life, or another certification, caring about the treatment of your farmer suppliers is an integral part of sustainability, like Traditional Medicinals, which understands fair sourcing is key. 

Go organic. The USDA Organic certification is the most rigorous, government-regulated agricultural standard the United States has. And with widening acreage, supply is easier than ever to find.
Subscribe and receive the latest updates on trends, data, events and more.
Join 57,000+ members of the natural products community.
You May Also Like
---