6 ways natural products retailers can delight consumers despite inflation
6 ways natural products retailers can delight consumers despite inflation
While retailers can't shield shoppers from price hikes entirely, they can do a lot to exceed customer expectations and strengthen store loyalty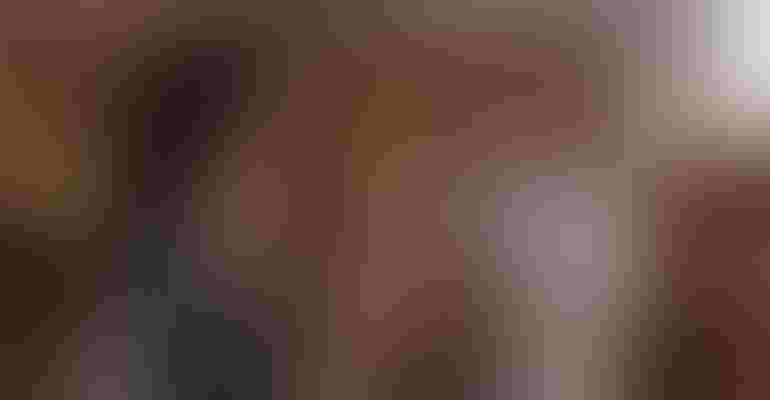 Inflation may be old news by now, but sky-high food prices continue to vex natural products shoppers, retailers and brands alike.
Consumers have already endured more than a year of costlier groceries, with food prices rising 10.6% through November 2022, according to the U.S. Bureau of Labor Statistics. And although inflation is expected to simmer down in 2023, food-at-home prices are still predicted to increase another 3.5% to 4.5% this year, the U.S. Department of Agriculture reports.
The inflationary environment has been tough on retailers, too. They hate having to charge their customers more for their favorite foods and beverages, yet they can't just kiss away all their margin either.
Most natural products retailers have been working hard to minimize sticker shock, and in many cases, their efforts and creativity have paid off. Bolstered by their long-established key differentiators, these stores are continuing to grow sales and strengthen customer loyalty.
Retailers can't shield shoppers from inflation entirely. But they can do a lot to delight them amidst these challenging economic times, ultimately benefitting their bottom line.
1. Go all in on organic
Traditionally, organic products tend to cost more than conventional versions, and that's still true today. However, with prices of many conventional foods and beverages rising more sharply than those of their organic counterparts, the price gap is narrowing.
This creates an excellent opportunity for retailers to cement their commitment to organic. Along with stocking a broad range of organic produce and other products, which most natural stores do already, they can really showcase these offerings. Play up organic items' nutritional, environmental and flavor attributes—and their relatively fair price tags.
2. Keep prices on staples stable
Inflation aside, natural products stores are sometimes perceived as being more expensive than mainstream grocers, whether or not that's actually true. It's that pesky "Whole Paycheck" label that has haunted this sector for years. So now that inflation is raging, is this misleading reputation more of a threat to natural retailers? And if so, how do they combat it?
Well, here's the thing about consumer perception of a retailer's pricing: "Much of it is based on only a subset of items, not on every item in the store," says broker Andrew Fleming, senior vice president of natural channel sales at Acosta–Impact Group Natural. "Shoppers understand that certain premium items come at a premium price, and for those items that they buy only a few times a year, they may not even look twice at price."
Conversely, consumers pay keen attention to the prices of pantry goods and other products they purchase repeatedly, oftentimes referred to as key value items (KVIs), and will judge retailers accordingly. "Whatever they pay for staples—flour, oil, sparkling water, even snack chips or crackers—that will frame their price perception of the overall store," Fleming explains.
With that in mind, retailers should work closely with manufacturers and brokers to get the best possible pricing on staples. "If you can sharpen those prices, then you can be looser on the pricing of other items," Fleming says. And in doing so, shoppers will be more likely to perceive the store's entire pricing matrix as fair.
3. Bundle up value
"We are seeing pretty aggressive and competitive pricing around value meals from fast-food and quick-service restaurants these days," Fleming says. "Foodservice is finding ways to compress margin and bundle up items, and then saying, 'Hey, you can feed two individuals or a family of four for X dollars.' They are advertising these deals more than I've ever seen."
The goal, Fleming adds, is to get consumers thinking about how much that meal would cost if they had to buy all of the ingredients individually. "They'd likely spend twice as much," he says.
To capture shoppers who may be wooed by such deals, Fleming encourages natural products retailers to think along the same lines. They can offer their own meal kits or value bundles, as many conventional retailers have started doing, or simply get creative with displays.
For example, Fleming suggests breaking down a pasta dinner on an endcap and marketing the total price of the meal versus the price of each component. "Make it easy to understand that if you buy one of this, two of these and one of that, then you can feed X people for X dollars," he says. "A consumer might think 'Wow!' and jump on that deal."
4. Foster restaurant-caliber at home
"Sure, people still love to go out to eat, but given the inflation shoppers are seeing at retail, just imagine the inflation they're experiencing at restaurants," says Justin Jackson, chief operating officer at Jimbo's Naturally in San Diego, California. "So now, just because people can safely eat out again doesn't mean they are. Economically, it is just not as viable."
This is where innovative natural products stores can step up and step in. Offer unique restaurant-caliber offerings that aren't readily available elsewhere, including both prepared meals and premium-quality meal components and ingredients.
"We bridge the gap between a natural and organic retailer and a specialty retailer to create the most remarkable food experiences," Jackson says. "So if customer can come to Jimbo's and, from an epicurean perspective, re-create a restaurant experience at home for a fraction of the cost, then they might be more inclined to do that than go out to eat."
5. Let customer service shine
Natural products stores have earned another reputation, this one well deserved: They tend to offer exemplary customer service, thanks to friendly, engaged, knowledgeable staff.
During this inflationary period and current retail labor shortage, both of which can increase shopper frustration in the aisles, natural stores should do their best to maintain the high level of service they are known for. Yes, this could prove difficult due to staffing challenges. But solid efforts in that direction will stand out to shoppers, perhaps more so today than ever, and keep them coming back.
6. Double-down on mission
Even in tough economic times—heck, especially in tough economic times—it behooves natural products retailers to stick tight to their core values.
"I believe that being mission based and mission oriented is critical, so we continue to communicate our mission to our customers more than anything else," Jackson says. "It is very difficult to change directions and get customers to follow you there. Instead, just be who you are. The benefit for natural and organic retailers is this is who we've been from the beginning, and it is our commitment to keep going in this direction or dive deeper."
When customers see a store holding fast to its values and finding more ways to exemplify them, they'll feel an even stronger alignment with that retailer, says Jackson: "It reinforces their belief that we are true to the ideals we promote, that believe in what we do, that we walk the talk."
Subscribe and receive the latest updates on trends, data, events and more.
Join 57,000+ members of the natural products community.
You May Also Like
---