7 takeaways from Expo East Buyerside Chat with Earth Fare
7 takeaways from Expo East Buyerside Chat with Earth Fare
Here's what natural products brands should know before approaching this health and wellness supermarket, including which ingredients are banned on its Boot List.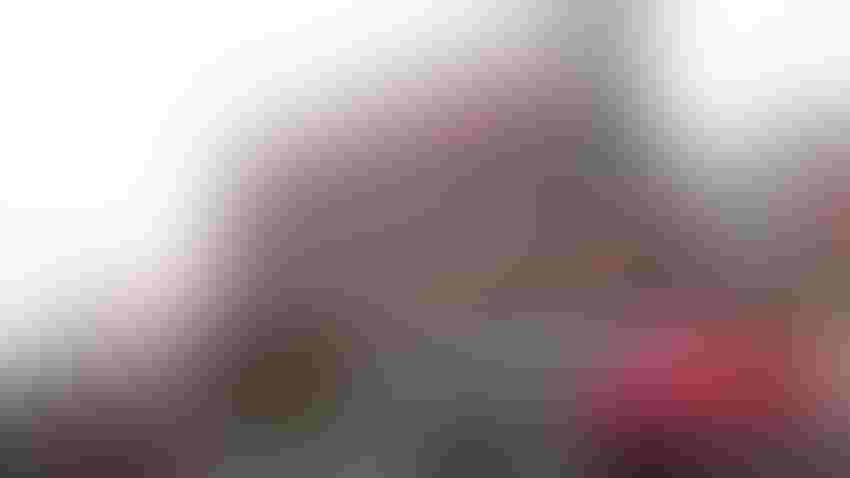 Earth Fare's reputation as a health and wellness supermarket is synonymous with organic, healthy products that are good for the environment.
"We do everything the hard way, but it's the good way," says Justin Betson, senior director of fresh and strategy at Earth Fare. "We do everything in our power to get the cleanest food on Earth for our customers."
With its infamous Boot List, Earth Fare bans over 200 ingredients in its stores. That includes everything from sucrose polyester, an additive used to create "diet" options that can't be digested by the human body, to hydrogenated oils and high fructose corn syrup.
The company's mantra: We read labels so you don't have to.
"If you're interested in doing business with us, you should learn about [the Boot List]," says Mitch Orland, Earth Fare's senior vice president of merchandising and procurement. "There are a lot of things we don't allow in our stores."
Earth Fare is proactive about educating its customers and employees and bringing in new, unique brands and small family producers. "We look for companies with aligning values, the same values, and that's what makes us really powerful," Betson says.
Since the company started in 1975, Earth Fare's legacy of being the first health food store in Asheville, North Carolina, has morphed into something much larger in recent years.
"We opened over 20 stores in two years," Orland says. "So we're kind of getting our feet under us."
In this Natural Products Expo East Buyerside Chat, New Hope Network's Doug Brown discusses with Orland and Betson how natural products brands can have a successful meeting with Earth Fare.
Here are seven key takeaways.
1. The Boot List is a big deal. Earth Fare actually challenges its customers to find products sold in its stories that contain banned ingredients. Every time a customer finds one of those ingredients, they get a $50 gift card, Betson says.
"When a Boot List item comes up in the office, it gets sent out immediately and ripped out of the stores," Betson says. "It's pretty clear what kind of company we're running."
2. Earth Fare moves fast. Earth Fare can act quickly and often get products into its stores fast because it's nimble, Orland says. "We often see products in our stores before we see them anywhere else in the country," he says.
3. Brands should know the white space. Brands trying to land a spot at Earth Fare should walk the store first. "That's really important," Orland says. Know where you would be on the shelf and understand what problem you'd be solving, he says.
4. Earth Fare is seeking unique food-service offerings. Earth Fare is trying to source unusual natural products and foods that can supplement its in-house programs. "I'm looking for the next WunderEggs," Orland says. "But I'm also looking for easy, simple, 'chef in a box'–like stuff we can pull out that's high quality to help my food-service team."
That includes meal-building programs and offerings that add convenience to meals to bring the entire store together, Betson says. Top on the list: building out a better salad program, says Betson, who is looking for more organic toppers as another way to utilize "proteins, cheeses and nuts throughout the store."
5. Creative giveaways. Earth Fare is big on seafood. Think about creative partnerships. Through its 1-2-3 fish program with $3 cedar salmon planks, a recent giveaway included four cedar-plank salmon products with the purchase of $20.
"We're always looking for ways to bring unique items in, innovate and make it easier for the customer to eat healthy," Betson says.
6. Regenerative ag is important. Earth Fare loves innovative brands that are organic and rooted in regenerative agriculture, especially in the meat department. "That's something we're really keen on [for] the next year," Betson says.
One of Earth Fare's favored partners is Hickory Nut Gap, a family farm in Fairview, North Carolina, that sent a sales representative to train Earth Fare's team on the importance of regenerative ag, says Betson.
7. Education is key. This year, Earth Fare rolled out its Fresh Forum, a monthly educational webinar series in which Laurie Aker, Earth Fare's director of marketing, interviews brands on different topics, like Nordic Naturals' take on cardiac health and Counter Culture Coffee's advice on how to make the best cup of coffee.
This fall, Earth Fare launched a Learn & Earn program via the Merryfield Rewards app. The interactive program allows customers to scan QR codes throughout the store to learn more about the products.
Subscribe and receive the latest updates on trends, data, events and more.
Join 57,000+ members of the natural products community.
You May Also Like
---