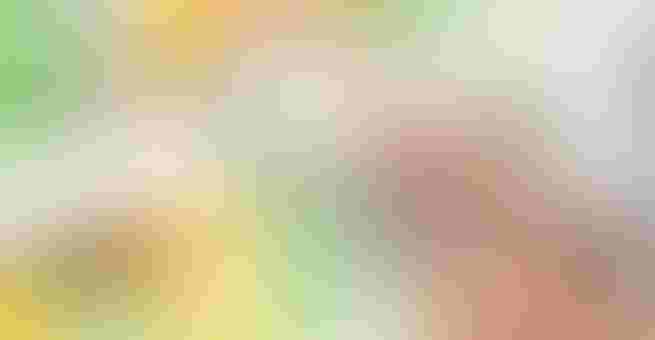 There are so many benefits of working with direct vendors. "They bring color and texture to a store's assortment, reflecting regional tastes and local partnerships," says Sunshine Squires, category manager at National Co+op Grocers in St. Paul, Minnesota. "Selling directly to retailers is also a way for manufacturers to keep products exclusive to a particular retailer or channel."
But let's be real: Juggling multiple vendors takes work. Here's some sage advice on how to prepare for these accounts, choose your vendor partners wisely and manage them successfully.
Require monthly check-ins. We keep up with almost 80 vendors here, so to make managing direct vendors easier, I ask them to call me once a month to check on inventory. Retailers are often so busy that it can be difficult to shoot out an email, but if you can get direct lines in the habit of calling you, that is so helpful. But then you need to make sure you're available. Even if you're not ready to order when they call, it helps build up that relationship. And if their products are not moving, you can use that phone conversation to brainstorm what to do.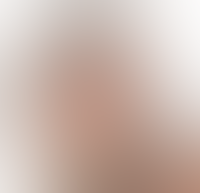 Keep vendor contact info handy. This may sound like obvious advice, but it's important: Make a list of all your direct vendors with phone numbers and email addresses and make sure it is readily available to your staff. That way, if something needs to be ordered, they can easily access what they need. We have a printout and handwrite in new vendors when they come in. We keep it in a three-ring binder, which makes it easier for the staff to find than if the list were only stored on a computer.
Expect to play coach. With folks who have new products out, we help them with the learning curve. If you are their first store, you're probably going to be working out kinks. I'm not at all hesitant to say, "That packaging is crazy! You need to figure out a better way." I also won't bend on our ingredients standards and I'm straight with people about that. Some small companies figure it out; others don't. Working with small new companies can be difficult and takes a lot of time, but it's usually so worth it.
—Laura Sheehan, owner of Full Circle Market in Winchester, Kentucky
Lay out expectations right away. We all perform best when we clearly understand what's expected of us. Take time to engage interdepartmental leadership to identify what deliverables and practices you will require of direct vendors that can better support optimal workflow at your store. This may include invoice formatting, payment and shipping terms, digital cost files and criteria for price change notifications. Don't be afraid to ask for this upfront from vendors of all sizes, as this is valuable training for developing businesses.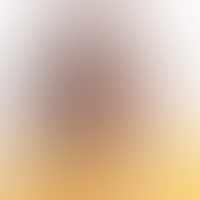 Establish clear lines of communication. In addition to time-saving technological tools like digital ordering platforms, look for opportunities to create relationship management efficiencies. Require vendors to provide you with a single point of contact for all questions and concerns to cut down on time invested in resolving order mishaps. Establish a process that keeps buyers in the loop about upcoming promotions that will impact order quantities and frequency.
Seek perks in return. Make sure direct vendors are putting forward an offer that will help you mitigate some upfront costs of getting set up to sell their products. Also ensure they're prepared to support you in ways that'll make their products successful, such as staff training, promotional support and in-store product demos. Direct-to-retailer sales often enable vendors to offer more robust discounts and employee purchasing programs. Making these programs available to all staff when possible encourages interdepartmental knowledge.
—Sunshine Squires, category manager at National Co+op Grocers in St. Paul, Minnesota
Devote adequate resources. Part of your mission, and part of creating a differentiated shopping experience, is carrying small and local lines. But from a labor and management perspective, direct lines are more costly because of the irregularity of the order-receiving cycle. Whether you're ordering six items or a thousand, you have to take inventory, check pricing, check promotional activity, place the order, receive the order and deal with payment. The whole process is time consuming, so if you want to take on multiple direct vendors, make sure you have adequate resources.
Bring in only what's worth it. When considering working with a new direct vendor, closely evaluate how the line will benefit your store. Given the extra time and labor required, the threshold for these lines is higher than brands you get through a distributor—they must really offer something differentiated or valuable. Also think about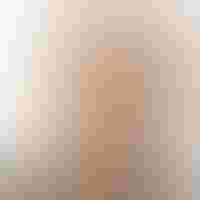 where you'd slot in this new line. Because space is at a premium, when something new comes in, something else often needs to go out. Is this item worth taking another product off of the shelves? If it's a large direct line, you have some negotiating power. Sometimes they'll buy out old inventory to make space for the new.
Lean on brokers. One consideration that could ease your decision of whether to bring in a new direct line is if that vendor uses a broker. If it does, and it's a broker who already calls on your store regularly, then that broker will be able to offload some of the administrative pieces such as setting up promotional activities or reminding the manufacturer of seasonal activity. If a direct line is a brokered line, the threshold for picking it up may be a bit easier to meet.
—Jay Jacobowitz, president of Retail Insights in Brattleboro, Vermont
Subscribe and receive the latest updates on trends, data, events and more.
Join 57,000+ members of the natural products community.
You May Also Like
---