9 ways your brand can support the regenerative movement
9 ways your brand can support the regenerative movement
Learn how to engage with farmers, consumers and policy-makers to build a foundation for the growing regenerative agriculture movement.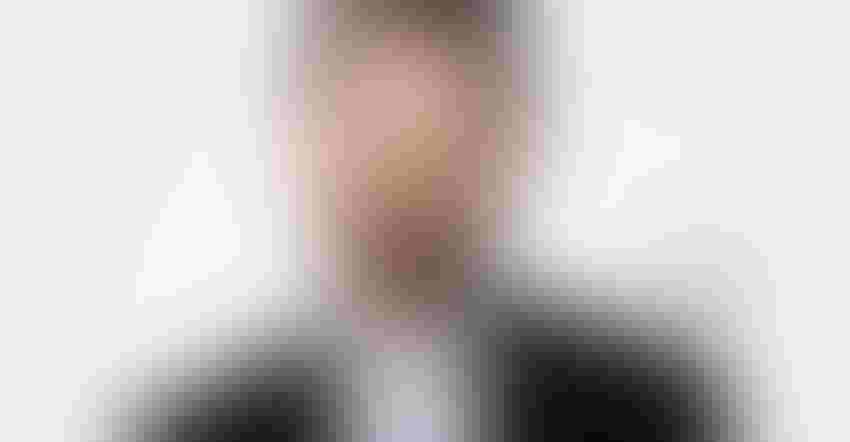 I am delighted that our previous three articles on regenerative agriculture—Regenerative agriculture: The brand opportunity, Food manufacturers, farmers and consumers can change climate for good and Brands are key to regenerative agriculture—have received so much attention. Thank you for connecting with us to learn more, and for reading and sharing this work. From your responses, it's clear that you are interested in this exciting topic, and you are wondering how consumer brands can engage and support the movement.
We discuss these topics further in a webinar hosted by GrowAhead.org at 1 p.m. EST Feb. 7. Please register to join the conversation or learn more.
Here is a quick recap:
Despite the noble intentions of the Green Revolution, we are beginning to recognize the unintended consequences of our modern agricultural system, including polluted waterways, water shortages, nutrient-depleted soils and topsoil loss.

Regenerative agriculture has been identified as a powerful tool to combat these problems while providing a win for all involved, including climate, farmers, retailers, brands and consumers.

Changing consumer culture is creating an exciting opportunity. Consumers are more engaged in learning where their food came from, are willing to pay more to support responsible business practices, and are expressing concern about our changing climate.

Farmers will benefit from a transition to regenerative agriculture. However, many will hesitate to risk a transition and invest the time and energy to optimize the practices at their farms, and they will struggle to go against the status quo.

The best way to motivate farmers is through proven profitability and the existence of premium markets for products grown with regenerative practices.

Brands and retailers, with their ability to connect with and engage consumers directly, are in the best position to build the market for regenerative agriculture.

It is time to engage consumers in the benefits of regenerative agriculture through our brands.

The market is ready, and our brands have an opportunity to lead.
So, what can brands do? Where do you start?
Be curious, ask questions, engage and explore. Learn about regenerative agriculture. A great place to start is the recently published book "Kiss the Ground." Look for opportunities to participate in industry and farmer discussions on the topic. Share what you learn with others.
Explore your supply chain. Do you know your farmers? Have you visited them and seen how your ingredients are grown? Learn about where and how your ingredients are grown. Most natural product manufacturers have visited some or all the farms where their ingredients are sourced. Our research shows that only 16 percent haven't done so.
Buy directly from farmers. Consumers want to know where their food comes from. But farmers also value knowing who their products are feeding. Consider building a relationship with and buying direct from farmers. A recent New Hope Network survey revealed that 39 percent of natural products manufacturers are buying directly from farmers.
Express your interest in regenerative supply. Speak with your ingredient supplier and talk with your farmers; express your interest in supporting regenerative agricultural practices. Your voice, your actions and your commitments will drive the transition.
Make commitments. When speaking with farmers who are considering a transition, plan on building a partnership. Consider making multi-year contracts that support the transition period for farmers. Seek out ingredient suppliers who offer ingredients grown with regenerative agriculture practices.
Focus innovation on whole, less processed ingredients. Finding ingredients that are grown with regenerative practices and preserved identities is difficult. Focus your innovation efforts on consumer demand for whole, less-processed foods and ingredients. When possible, formulate with foods you can process yourself.
Engage your consumers. Your brand has the power to influence and be a force for positive change. Share your values with your consumers, tell them about your efforts to transition your supply, and share your passions and your story. Don't wait until the job is done; connect and engage by sharing your story. Changing consumer sentiment and values are creating an opportunity for you to build trust, demonstrate authenticity and differentiate your brand.
Engage in policy change efforts. The growth of the natural and organic products industry is proof that consumers and brands can move the market. Policy, however, can restructure that market or even institutionalize barriers to change. Consider engaging at the state or national level, or with organizations working to change our agricultural policies: Land Core USA, Center for Food Safety or Soil4Climate.
Engage with industry leaders. Get out in front and lead. Engage, support and get to know those who are already doing so: Grow Ahead, Kiss The Ground, Regeneration International, Terra Genesis International, The Carbon Underground, Green America or Climate Collaborative.
It is time for the natural products industry to engage consumers in climate action and regenerative agriculture. The exciting thing is that the market is ready for us to lead. Are you ready to engage?
Subscribe and receive the latest updates on trends, data, events and more.
Join 57,000+ members of the natural products community.
You May Also Like
---
Sep 20 - Sep 23, 2023
Natural Products Expo East is the East Coast's leading natural, organic and healthy products event.
Learn More