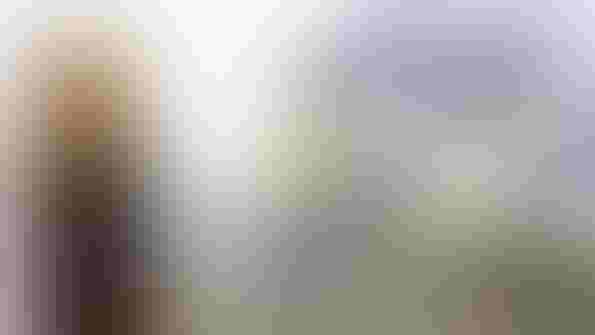 A once sleepy category, essential oils have emerged to deliver staggering sales growth and a multitude of holistic product solutions. The consumer trend toward plant-based foods seems to be driving increasing numbers of them to this product category. "Over the past 10-plus years, as part of the natural product category growth, there has been an increase in consumer demand for plant-based ingredients and products," says Tami Wahl, special regulatory counsel the American Herbal Products Association (AHPA). "Essential oils fit that need."
Research from Iowa-based personal care manufacturer Aura Cacia shows sales in the overall category increased by 90 percent between 2009 and 2012. Over the same period, the share of US households using essential oil products doubled from 6 percent to 12 percent. "Things are growing in ways that we hadn't seen before," says to Shannon Ousley, marketing director for Aura Cacia. "What we determined is that people are focusing on wellness in a holistic perspective. They are looking for ways to use essential oils for relaxation. They don't want to turn to pills or over-the-counter medicine."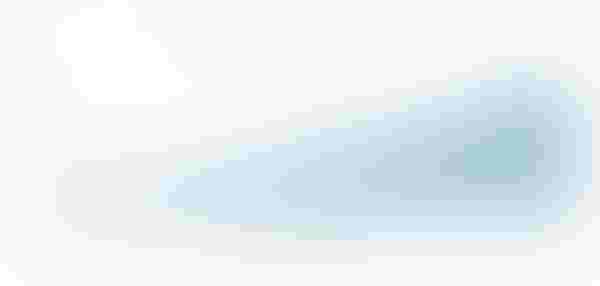 A one-stop shop 
The demand for natural or holistic alternatives across all facets of life makes essential oils' versatility in food and beverage, supplements, household products, and personal care another major contributor to growth, according to Wahl. No longer just about patchouli and diffusers, they appear in myriad products that are applied topically, inhaled, diffused or taken orally, depending on the botanical type and distillation method. Many products containing essential oils also serve multiple purposes. For example, external-use products like massage oils, bath soaks, and household cleaners are often touted for their direct (moisturizing, cleansing) and indirect (energizing, relaxing) benefits.
To meet consumer demand for products featuring essential oils, more companies are entering the space or expanding their offerings. Direct sellers like dōTERRA and Young Living—companies that have traditionally dominated the category—are no longer the only players to watch, as companies in the natural retail market are investing in essential oil-based products.   
Aura Cacia's sales over the past three years reflect the growing interest in essential oils like lavender, peppermint, and tea tree oils, which are among their top sellers. The company offers of range of essential oil-infused products, including skin care and massage oils, but individual essential oils make up the fastest-growing category of its business.
The rising popularity of do-it-yourself health solutions, prevalent on social media outlets like Pinterest and Instagram, may have something to do with this. And by inspiring shoppers to make their own massage oils, lotions, bath soaks, beverages, and other holistic remedies, online movements give brands like Aura Cacia the opportunity not only to sell individual essential oils but also to become an educational resource.
Chicago-based Now Foods has also taken notice of the tremendous opportunity in the space. The company—which manufacturers food, supplements and personal care products—plans to expand its existing essential oil offerings while striving to keep prices down, according to Kim Wells, personal care brand manager for NOW Foods. "We are already working on expanding this line to offer a greater variety of essential oils, including pure oils, blends and organics. It's definitely a category we continue to invest in so we can bring quality products to market that are affordable," she says.
Regulatory compliance: an essential matter
Supplements still represent a small segment of the overall essential oils market but will likely grow along with the rest of the category, making compliance an important topic for companies interested in the space. Over the past year, doTerra and Young Living have received FDA warning letters for marketing their products as drugs through their websites and social media outlets. "Most essential oils are for external use only and thus don't go into supplements," says New Hope Natural Media Standards Manager Michelle Zerbib. "The few that are edible, such as oregano, cinnamon, and peppermint, may be included in a supplement, and that supplement can then make the appropriate structure-function claims.
To help navigate future compliance issues as the category grows, trade organizations are providing tools and resources necessary for companies to market and label these products properly. "AHPA has addressed these needs by developing guidance documents for its members to ensure safety measures mirror the growth of this category," Wahl says. "[We offer] a guidance document to ensure essential oil products are labeled appropriately."
And supplement brands aren't the only ones that must be cautious of claims. Manufacturers of topical essential-oil products aimed at conditions like eczema, psoriasis, and other forms of inflammation must also keep compliance top of mind. Plus, newly proposed cosmetics legislation could affect personal care manufacturers interested in using essential oils, according to Wahl. A bill proposed in April would clamp down on ingredients and require more transparency.
Looking for healthy growth
With growth comes challenges, and the rapid boom in essential oils has sparked concerns over sustainable sourcing. "A secure supply chain can be challenging, due to circumstances beyond the grower's control, such as climate conditions and civil unrest," Wahl says. "Once a supply chain is disrupted because of such a circumstance, there is nothing a manufacturer can do short of having several qualified suppliers in queue. Growing seasons and harvest periods are also critical and add a layer of complexity."
For this reason, companies like Aura Cacia and Now Foods partner with their suppliers to map out anticipated demand, production capabilities, and potential roadblocks—which can range from frost to excessive rain to disease. "We work closely [with our suppliers] to forecast the volume we need and also for the best price without compromising the quality," Wells says. "For some of our higher-volume oils, we make sure we have multiple vendors approved, in case there is an issue or a crop shortage."
Aura Cacia has always placed sustainability among its top initiatives, which gives the company an edge now that sourcing is more of a concern. Well Earth, the ethical-sourcing program run by Aura Cacia's parent company, Frontier Co-op, develops partnerships globally. Functioning as a stringent fair-trade program for its products (the company has also earned USDA Organic and Fair Trade USA certifications for various products), Well Earth focuses on supporting social and environmental issues in the areas where it sources its ingredients—from Ukraine and Morocco—while delivering high-quality botanicals to the market.
Practical innovation
Both functionality and novelty seem to have a place in essential oils' future. While certain up-and-coming oils will further expand the category, Wahl thinks wellness concerns like relaxation and digestion present the biggest opportunity for attracting new users.
Ousley notes that convenience and education will be of paramount importance. Aura Cacia has been the first to bring several novel oils to the US market, but without context and a smart delivery system, she says, the product won't take off with consumers. "We are trying to determine how we can deliver essential oils in packaged ways that will deliver solutions," she says. The company's latest efforts include body cloths paired with essential oil blends and product kits that capitalize on the do-it-yourself movement, while simplifying the process. Perhaps most of all, Ousley says, the company is focused on bringing information about the modern-day benefits and uses of the oils to its retail partners and customers: "We are constantly thinking about what kind of content we should push out."      
Subscribe and receive the latest updates on trends, data, events and more.
Join 57,000+ members of the natural products community.
You May Also Like
---