Badger co-CEOs talk goal-setting tactics and optimizing impact
Badger co-CEOs talk goal-setting tactics and optimizing impact
How does a brand go from one SKU to a natural products industry superstar? Badger's co-CEOs recall the brand's journey and NEXTY Awards wins as the program approaches 10 years of excellence.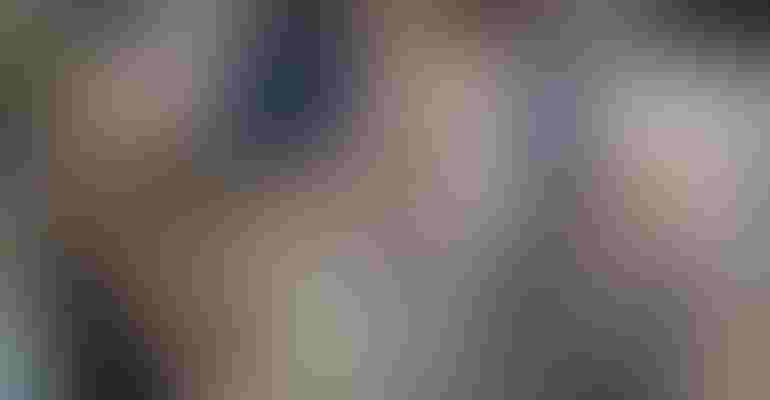 When Badger launched 26 years ago, the idea was to sell the original Badger Balm to hardware stores for consumers who needed relief from dry and cracked hands. It was also sold to gift shops, garden stores and natural food stores, because it also happened to be made with natural ingredients.
Since then, Badger has evolved into one of the natural products industry's biggest stars, earning three NEXTY Awards—including the Gold Award—for its commitment to environmental, employee and community consciousness. Here, Badger co-CEOs Emily Schwerin-Whyte and Rebecca Hamilton shed light on how the brand has stayed relevant for nearly three decades, its top milestones and product launches and advice for newbies in the natural products industry.
What has kept your brand alive all these years?
Emily Schwerin-Whyte: At Badger, we've always held true to what we call our "North Star"—our vision for a healthier world. In the beginning, at a time when most businesses were making decisions based on the bottom line, Badger was making decisions based on strong mission-driven principles and ethos. In our mission statement, we say that money is a fuel, not a goal, meaning that our true reason for being in business is to enact our mission-based work and help create the healthier world we imagine. This commitment to doing the right thing for people and the planet continues to shape the way Badger does business today.
One of our greatest innovations as a brand was our mineral sunscreens, which have gone on to lead the industry in safety and simplicity. Our first sunscreen in 2004 was very different from anything else on the market at the time, as there were almost no zinc oxide/mineral sunscreens available back then. We believed in making safe and natural products, so we created a simple, clean, organic sunscreen just because we felt it was the right thing to do. It turned out that the year after we launched that product, the Environmental Working Group released their first sunscreen guide, and Badger was listed as No. 1 for safety and efficacy out of 700 sunscreens! So we were right at the forefront of creating a sunscreen safer for people and for coral reefs, now something that's become mainstream.
Another milestone was certainly becoming a B Corp. We are a certified B Corporation and a New Hampshire Benefit Corporation, which means we use our business as a force for good and meet rigorous standards of transparency as well as social and environmental performance.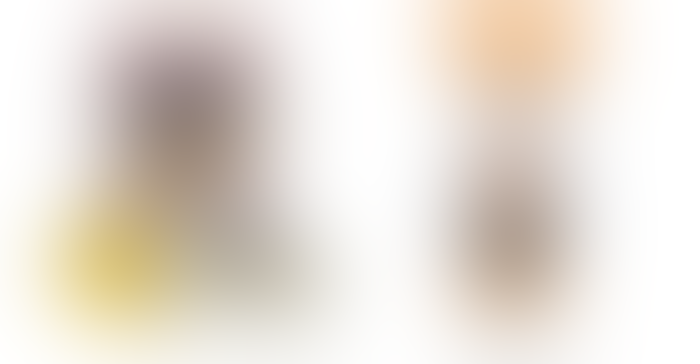 Why do you think Badger won the NEXTY Award in 2017 for the Organic Tattoo Balm? What was especially innovative about this product?
Rebecca Hamilton: Badger has created natural and organic balms from the start, but our Tattoo Balm was an exciting new creation for us. While there are many tattoo balms on the market, Badger's is one of the few that is 100% certified organic and Certified Fair Trade, providing a truly safe and natural way for people to care for their body art. It's very nourishing, moisturizing and, most importantly, free of any harsh preservatives or petroleum-derived ingredients that can irritate open wounds. We specifically chose coconut and tamanu oil, which are wonderfully moisturizing for dry skin.
Finally, we were very intentional with the artwork for this product. We understand that tattoos are very important to people—they can be reflections of an individual's struggles or triumphs, reminders of a life-changing experience, or just because. The artwork for our tattoo balm represents the physical and metaphysical journey we embark upon every day in our quest to feel protected, soothed, centered and at peace.
What about in 2019, when Badger was awarded the NEXTY Best New Natural Kids' Product Award for the reef safe SPF 40 Kids Clear Zinc Sunscreen Cream—what about this product do you think was special?
ESW: Badger has been recognized as the leader in natural, safe and effective sunscreens, and that's the case for our kids sunscreen as well. Parents just need to take a look at the ingredients to know that it's safe for their kids! Made with zinc oxide for safety and efficacy, it's 98% organic and has a base of antioxidant-rich sunflower oil, beeswax and vitamin E. This means that it not only protects from UVA/UVB rays, but it's also very soothing and nourishing for sensitive skin.
One thing we love about this sunscreen in particular is the unique fragrance. We combined organic extracts of tangerine and vanilla for a fun, summery scent that kids (and adults) love. And like all our sunscreens, it's reef friendly, biodegradable and certified cruelty-free.
Badger was recognized in 2019 as a NEXTY Gold winner, because of its commitment to employee, environmental and community consciousness. What are some of your business' major initiatives that you think contributed to this honor?
RH: Caring for our environment, our employees and our community have always been core values to who we are as a business. At the 2019 UN Climate Change Conference, we joined over 500 fellow B Corps in publicly committing to reach Net Zero Carbon emissions by the year 2030. As part of that commitment, we were very excited and proud to install 1,384 solar panels on our roof and grounds last year, transitioning our manufacturing facility to 100% clean solar power. We have also worked to bring our own site back to health, which was a nutrient-depleted sandpit when we built our facility here. With a lot of love (and compost!) the land is now thriving with biodynamic vegetable and herb gardens.
We also work to create a healthy environment for employees, providing an organic, nourishing, made-from-scratch lunch for every employee, every day. Our compensation philosophy is shaped around the intention that all employees should be able to rely on their work at Badger as a career. Our base wage is $15 per hour (plus benefits), which is more than double the New Hampshire minimum wage and 41% higher than the living wage for our region.
In line with our company principles, Badger donates 10% of before tax profits to nonprofit organizations that focus on the health and welfare of children (including environmental education), local organizations serving the local community and the promotion of peace and well-being. We also support Badger employees to volunteer their time for nonprofits in our area. In addition, we grow vegetables in the Badger gardens to donate to the Keene Community Kitchen.
Do you have any inspiration or wisdom to offer natural products brands seeking to make responsible change in the world?
ESW: Be aspirational about the positive change you want to see and then take incremental steps in that direction! Badger started as a very small business, and our first products were made with pure olive oil. Over the years we were able to improve the quality of our ingredients to the point where we use certified organic extra virgin olive oil—the highest quality food grade oil available. Not only does this make for a better product for your skin, but it also represents acres of organically cultivated olive groves—better for you and the environment! We couldn't have started the business using this more expensive ingredient, but we had a vision of where we wanted to go and made daily choices toward that vision.
Subscribe and receive the latest updates on trends, data, events and more.
Join 57,000+ members of the natural products community.
You May Also Like
---