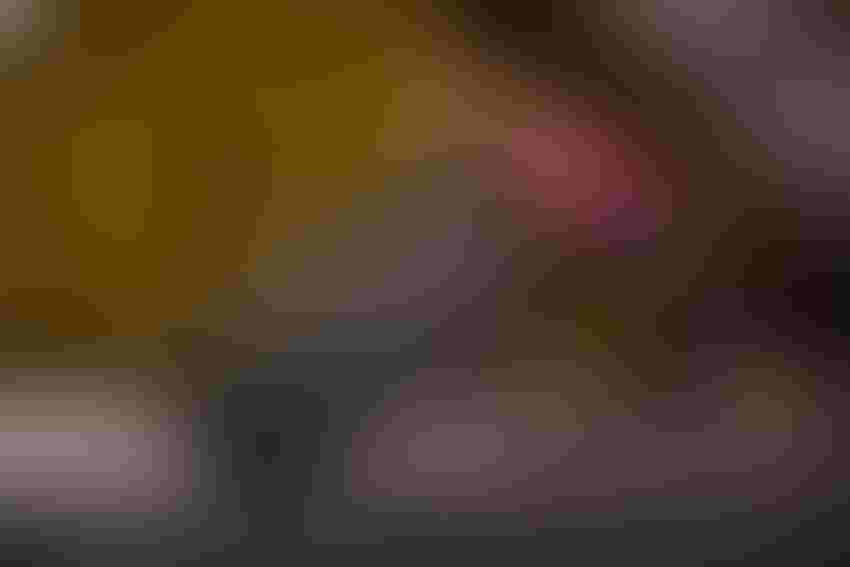 Do women need different sports nutrition products than men do? It's a question few bothered to ask before 1972, when the historic passage of Title IX (the federal law prohibiting gender discrimination in federally funded education programs) sparked a meteoric rise in women's participation in high school and college athletics. More than four decades later, it's still tough to answer with much scientific authority, as the vast majority of exercise physiology studies have been done on men. But as female participation continues to rise, even in sports like bodybuilding that were once nearly void of women, market researchers and entrepreneurs say the time may have finally come for a distinct category aimed distinctly at female athletes.
Everyone from celebrity Jennifer Lopez to bodybuilding mainstay MusclePharm to snack bar giant ClifBar has rolled out new female-targeted products in the last few years, and a few ambitious female scientists are working hard to boost research in the field. "Up until now, most products out there have just been shrink and pink products—they just take a man's product, make it smaller, and slap a pink label on it," says Stacy Sims, PhD, chief research officer and co-founder of Osmo Nutrition, which launched a new line of women's hydration and recovery products in 2013. "But there is a growing awareness that women have different nutritional needs. They are starting to ask: Where are the products just for me?"
Strong is the new skinny
In 1971, 92 percent of high school athletes and 85 percent of college athletes were men, according to the nonprofit Women's Sports Foundation. Today, women make up roughly 43 percent of those teams. In running, women now dwarf men in participation, constituting 56 percent of finishers in running events in 2014 (up from 25 percent in 1990), according to Running USA. Roughly half of Crossfit participants and 30 percent of participants in Tough Mudder (a 10-12 mile obstacle course designed to "test physical strength and mental grit") are women. And a wave of new slogans and social media campaigns tout the message that "Strong is the new Skinny."
"In the past five years, there has been a big shift in how women in the United States are exercising," says Chris Schmidt, a consumer health analyst with Euromonitor International. "It used to be very much cardio-focused and centered around maintaining a specific weight. Now, it's about being toned and strong."
With this heightened participation has come a still-small but growing body of scientific evidence suggesting women are different in how they metabolize fuel, regulate body temperature and recover post-workout. And those processes fluctuate throughout her menstrual cycle.
The right science
Sims, an elite cyclist and adjunct exercise physiology researcher with Stanford, has dedicated her career to studying those differences. She notes that in the week after menstruation starts, when hormone levels are low, women are a lot like men metabolically. But as levels of estrogen and progesterone rise throughout her cycle, things change. Estrogen decreases reliance on glycogen (sugar stored in muscles) and increases the use of on-board fat for fuel during exercise. So women —particularly when they are in the highest estrogen phase just before menstruation—tend to have a harder time accessing quick fuel for energy during intense exercise. Bottom line: if they're running a 5k or doing a CrossFit workout, they need to eat more carbs.
As progesterone levels rise pre-period, a woman's core temperature also rises, she sweats out more salt and her levels of blood plasma drop, making it harder for her to stay cool. Smart hydration pre-workout is key. Post-exercise, women's metabolism bounces back to baseline faster than men's, meaning she has a shorter window of opportunity to replenish her muscles. Post-workout protein is essential. Surges in inflammatory compounds called cytokines and joint loosening hormones called relaxins at various points throughout the cycle can also make a woman particularly vulnerable to injury.
"Women are not just smaller versions of men. We really are different, and there are scientific reasons that we feel a certain way before we get our period. But there are also things that we can do as athletes to mitigate all this," says Sims.
Hormonal fluctuations aside, women also tend to need more folic acid (beneficial during child-rearing), calcium and vitamin D (because women are at greater risk of low bone density) and iron (which is shed during menstruation), says Jessica Culnane, RD, a nutrition specialist with Clif Bar and Co., which launched the first (and by far still most popular) women's specific snack bar, LUNA bar, in 1999.
Women also have different taste preferences, says Culnane. "Women tend to want more indulgent flavors like caramel and chocolate-covered raspberry that speak more to their emotions. They care about the eating experience while men are more concerned about the functional angle."
Moving beyond pink-washing
Despite such differences, the women's specific market has been slow to get off the ground, says Schmidt. It's partly due to lack of decent research and partly due to the fact that women are leery of "pink washing"—marketing female-centric products with no substantive difference between them and brands targeting men.
"You really have to walk a fine line with your marketing. If you push too far with the pink-washing, you risk appearing patronizing and alienating women," he says.
Over the years, many female-centric products have come and gone. For instance, in the mid-2000s ClifBar rolled out a women's specific LUNA Sport line, complete with LUNA Moons Energy Chews and a post-workout smoothie. The line flopped and was swiftly discontinued. "People were just not very receptive to the idea," says Clunane.
In more recent years, several other companies have rolled out new lines, taking care to only subtly tweak their packaging (keeping pink to a minimum) and working hard to point out substantive differences.
In 2013, Denver-based MusclePharm launched the FitMiss brand, a nine-product line, including protein, vitamin, pre and p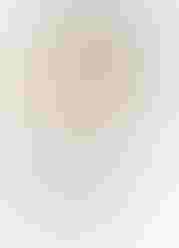 ost-workout, amino acid and weight-loss products. "We heard from our male customers that their wives and girlfriends wanted to also take our products but that it was not dosed for them," says Brad Pyatt, founder and CEO of MusclePharm. "We think this area is a growth opportunity, and we will continue to develop products geared toward women's physiological needs and unique fitness goals."
In February, Iovate Health Sciences International introduced a new line called StrongGirl, with professional race car driver Danica Patrick as its brand ambassador. It includes a lean protein shake, a pre-workout energy drink and thermogenic weight loss pills. United Kingdom-based Biosynergy also recently rolled out a six-product female-centric line called Active Woman.
But some female athletes and scientists say they are still not seeing what they'd like to see on the market. "There are companies popping up every day saying their products are for women, but there really is no science behind them," says Susan M. Kleiner, PhD, RD, Co-CEO of women's sports nutrition company Vynna LLC. She laments that many women-specific sports products are low calorie and loaded with stimulants and thermogenic aids aimed at weight loss, when what female athletes really want are products that will boost their performance. "I'm really tired of the diet world masquerading as sports-nutrition for women," she says.
A year ago, Vynna–a subsidiary of Vitargo Global Sciences–set out to formulate a female version of the company's patented carbohydrate sports-performance drink, Vitargo. The result, Vitargo FX, comes in mango flavor (which market research shows is the most popular flavor among women) and is made with Stevia. "Nothing impacts performance during exercise more than fuel, and most of the female-oriented products out there don't include fuel," says Kleiner. "Vitargo FX fills that void."
Vynna has already started funding research on female athletes at various universities and hopes to someday roll out a whole line of science-based nutritional products for women.
Meanwhile, Osmo Nutrition is also working toward that goal, focusing its efforts on women's unique pre-workout hydration needs. Its pre-workout hydration product, now available nationally at Dick's Sporting Goods and specialty cycling and running stores, contains extra sodium to address fluid balance and branch chain amino acids to address central nervous system fatigue that come with PMS. Its post-workout recovery drink is designed specifically to bolster muscle repair, which can be inhibited by excess progesterone and estrogen.
The women's-specific sports nutrition category is so small and new that gauging its size with statistics is almost impossible. But going forward, it appears there is plenty of room for growth. According to the Council For Responsible Nutrition, only 8 percent of female supplement users currently take protein powders, drinks or bars; 5 percent take energy drinks or gels; and 2 percent use hydration or recovery drinks.
The key now is to come up with sensitively marketed, scientifically backed products they want to buy.
"I really hope this space grows because women deserve it," says Sims. "They've been settling for products that make them feel like crap for too long."
Looking for more information like this? Check out the 2015 Sports Nutrition and Weight Loss Report from Nutrition Business Journal.
Subscribe and receive the latest updates on trends, data, events and more.
Join 57,000+ members of the natural products community.
You May Also Like
---