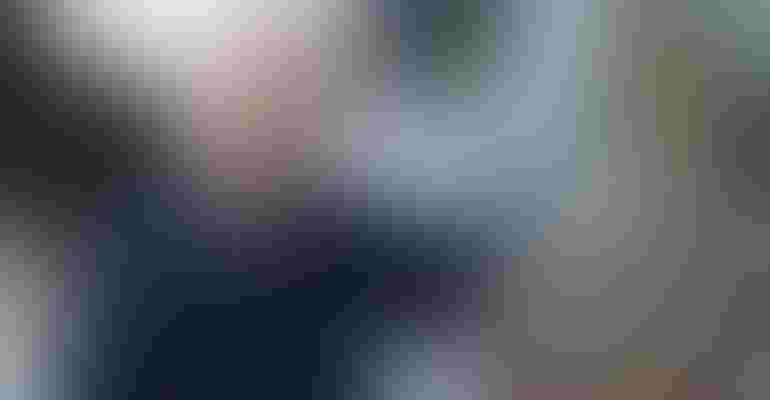 Images: Angela DeCenzo Photography
The iconic art deco sign outside San Francisco's Bi-Rite Market may date back to 1940, but a lot has changed inside this Mission District institution since then. Ned and Jack Mogannam bought the modest neighborhood bodega in 1964 and ran it for more than two decades, with all of their kids pitching in. Sad that none of them wanted to take over when they retired, the brothers sold the store. But then, nearly a decade later, it went up for sale again, and Ned's sons Sam and Raphael Mogannam brought Bi-Rite back into the family.
But the second-generation owners weren't interested in running a conventional convenience store. A trained chef, Sam wanted to create a hub of culinary inspiration, education and premium-quality foods. He did just that, putting Bi-Rite on the map for its exceptional curation and service. Building off this success, Bi-Rite opened a second neighborhood market in 2014. The Bi-Rite Creamery Scoop Shop, a solar-powered ice cream truck, a commissary kitchen for catering and a community cooking school soon followed. The business became a Certified B Corporation in 2015. 
Like all food businesses, Bi-Rite has faced unprecedented challenges because of the COVID-19 pandemic. But this experience has only strengthened owner Sam's resolve to support the community. Here, he speaks with NFM about the store's evolution into the beloved "third space" it is today.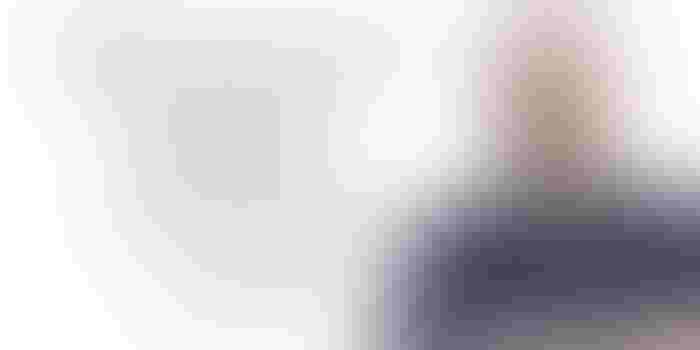 What was it like growing up around a retail store?
Sam Mogannam: My dad started bringing me down to the store when I was 6, and I spent a good chunk of my childhood there. By 8, I'd learned to run the register and do guest service. By 15, I was placing all the orders for wine. At the time, I hated it because my friends were all out playing, but this experience was one of the greatest gifts. I got to spend time with my dad and uncle and really get to know them. It was also a great opportunity to understand people. There was so much diversity in the Mission District, and it was amazing to learn about people and see their lives transform over the arc of time. When I look back, I see some of my wackiest times and hard experiences—but also the joys of celebrating life with people.
Back then, did you think you'd one day run the business?
SM: My dad was dying to retire and preparing to have me take over, but my goal was to get as far away from it as I could. My senior year of high school, I told him I wanted to become a chef and go into the restaurant business. He was pretty upset. He felt like he'd failed at making a successful transition to the next generation. A few years later, after I'd spent a couple years in cooking school and worked in Switzerland, he realized how happy I was and became OK with it.
What finally prompted you to come back?
SM: During the period when the store was out of the family, I cooked at Rockridge Market Hall, one of the original open-air market and retail spaces, and learned a lot about retail and specialty food. Then at age 23, I opened a restaurant with my brother and sister and ran that for seven years. In our last year, we were trying to negotiate a lease extension for the restaurant, and my dad told me the market was available again. Because I didn't have a clear vision for the future, I decided to go back and really bring that chef perspective to a grocery store.
So yeah, originally, I wanted nothing to do with it. But like most things people vow never to come back to, I did—and it was one of the best decisions I've ever made. But I think you almost have to leave something to come back to it with a fresh perspective and feel confident putting your own imprint on it.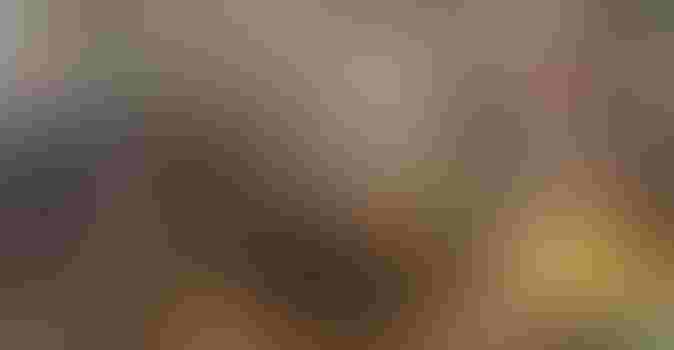 What kinds of changes did you make?
SM: We built a kitchen in the middle of the store so we could cook in front of people and talk to them. When we first opened, I was super focused on inspiring people to cook seasonally and appreciate flavors. I brought in produce relationships I had from the restaurant. But back then, it was super hard to get the abundance of organic produce and responsibly raised meat we have now, so our product mix was probably 50% clean, 50% conventional.
But offering that mix was one of the best things we did. We had conventional tomatoes next to Early Girl tomatoes, so when guests were trying to decide between the two, we'd cut them both up and let them try each. After tasting the Early Girl tomato, their minds would explode and they'd say they'd never tasted anything like that before. When we'd recommend food full of richness and nutrition and then talk about the farmer or rancher and their sustainability, it became a home run. It was really an awakening for many of those early customers. That's how we generated their confidence to trust us for our curation.
Like all retail businesses, we've evolved. Now we have more well-defined product standards, and our mix is about 98% clean.
What do customers love most about Bi-Rite?
SM: We are probably best known for our ice cream, which has an international following. But in general, we are known for our warm, genuine, loving service and the integrity and care we put into the products we make, the products we sell and the partners we choose.
I learned early on as a cook that we have a tremendous responsibility in how we feed each other. As a chef, you are carefully selecting and preparing food that someone else will put inside their body. That creates a very intimate relationship. We take the same responsibility in how we merchandise and sell products and educate staff so they can teach guests about food. This engagement builds relationships that last for life. Our guests talk about how delicious, carefully selected and inspiring our food is and how much they learn by shopping with us.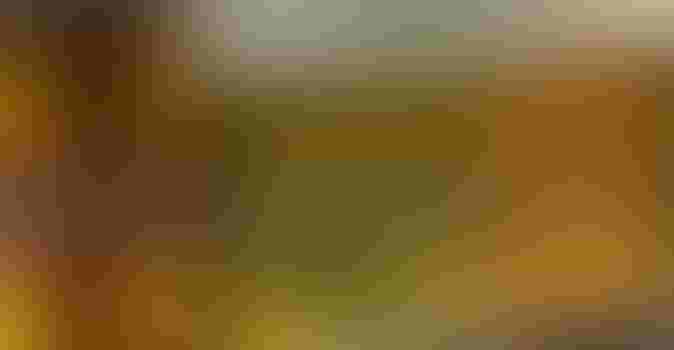 How has the pandemic impacted business?
SM: It has been an intense year, without question. The pandemic forced us to take stock of what is important and inspired us to increase the level of empathy and kindness we share with each other and our guests. We took safety really seriously but never forgot our purpose, which is to feed the community and create a venue for our producer partners to sell their food. Many of them also rely on the restaurant community, so they lost a lot of outlets. We stepped up and bought more of their products to use in our prepared foods so they wouldn't go to waste.
We did have to close down our café, which still hasn't reopened [as of early May], and our creamery closed for three months. Our commissary kitchen is still running, and our market kitchens are still doing a robust business in prepared foods. Our catering business was affected most dramatically. We fed a huge number of corporate clients daily, and when they all shifted to working from home, we lost all of that business.
Do you offer delivery or curbside pickup?
SM: We were already working with Instacart but quickly pivoted to "partner pick," which means our staff picks the food and Instacart picks it up. We also launched an on-demand ordering platform to facilitate sandwich and meal orders, and we built a more robust e-commerce site that has been super fruitful.
What has this experience taught you about yourself, your team and your business?
SM: So much. I feel really grateful that we've had a clear mission and values in place for over a decade: Lead with love, pursue with passion and act with integrity. Every decision around how we pivoted was put through the lens of those three values to ensure that we weren't compromising on anything and that it contributed to our mission of creating community through food. Even though we were challenged financially, we still stepped up and fed thousands of people and supported countless organizations throughout the year. I am so proud.
Bi-Rite has become an important part of the community and is truly a third place—somewhere outside the home where people feel safe and comfortable and get to know others. With cafés and restaurants closed during the pandemic, grocery stores have become third places, and I want to make sure that continues.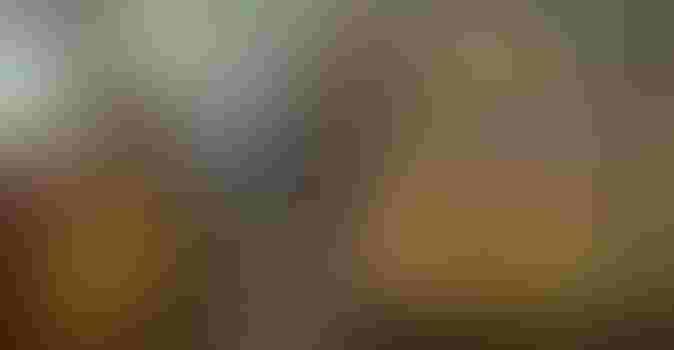 3 generations of Mogannams
Ned: After retiring, Ned and wife Mariette purchased a 1-acre orchard and began growing tree fruits for Bi-Rite. "He is extremely proud that the business has remained in the family," Sam says. "He has acknowledged that if I hadn't left, became a cook and owned my own business with the restaurant, I wouldn't have been able to make Bi-Rite what it is today."
Sam: "It has been an interesting relationship with the business," Sam says. "It has evolved from getting comfortable stepping into the family business to wanting to create my own imprint and legacy. Now I'm focused on how to transition and whether we can transition to our children, my partners' children or others in the organization."
Zoe: Sam's oldest daughter, 18, started working at Bi-Rite as a seventh-grader—but not because her dad made her. "I asked Zoe if she wanted to be involved, and she did—and loved it," Sam says. "If she decides someday to come back to the business, great, but it has to be her decision." Ned is thrilled to see his granddaughter take interest. "One day he brought in some persimmons he'd harvested, saw Zoe working in the produce department and started to cry," Sam recalls. "It's a beautiful thing."
Subscribe and receive the latest updates on trends, data, events and more.
Join 57,000+ members of the natural products community.
You May Also Like
---