Brooklyn Tea founders talk nontraditional financing, consistent reflection and more
Brooklyn Tea founders talk nontraditional financing, consistent reflection and more
Alfonso "Ali" Wright and Jamila McGill launched a successful tea company without getting a conventional bank loan. Here are their pointers for emerging entrepreneurs.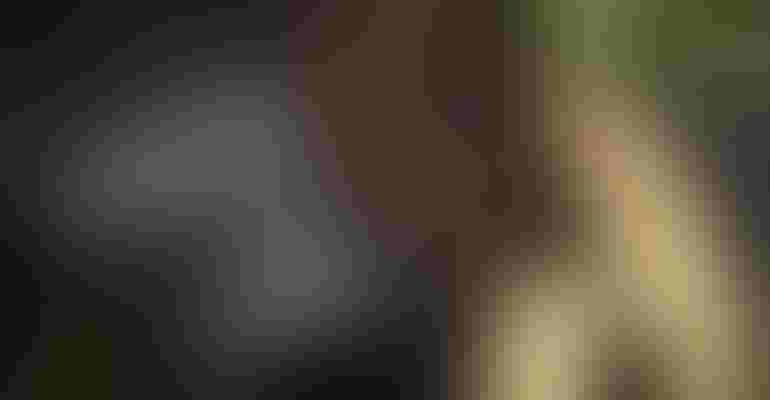 Brooklyn Tea co-founders Alfonso "Ali" Wright and Jamila McGill knew they'd made it when they saw the tweet by hit television producer Shonda Rhimes last summer.
"It's one of those rare moments when you just know your life was about to be changed," Wright says.
McGill fell to the floor and started screaming and laughing.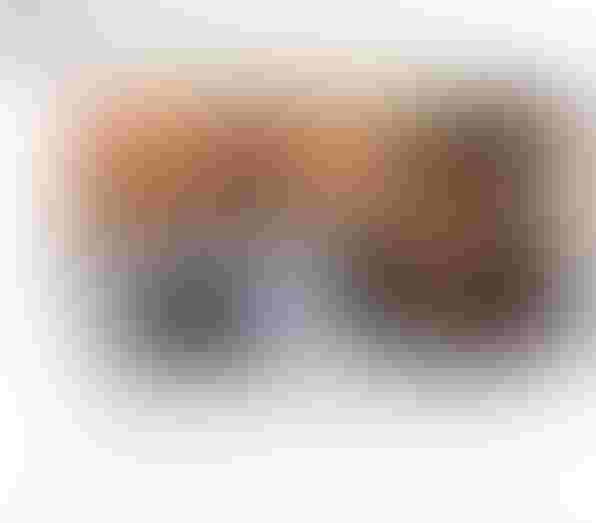 Then next day, on Juneteenth, Brooklyn Tea made Beyoncé's curated list of Black-owned businesses, helping orders skyrocket from three a day to over 100.
McGill dropped to the floor again. They quickly hired more employees and had to scale.
Nearly three years earlier, the couple launched Brooklyn Tea in September 2017 as an online retailer, opening a storefront in the Bedford–Stuyvesant neighborhood of Brooklyn in December 2018.
For Wright, who grew up in Jamaica, tea has always been a way of life; as a 3-year-old he'd brought tea to his mother's bedside.
When McGill met Wright, her fiancé, in 2014 she jokes he wooed her by making "beautiful pots of tea" to broaden her Southern girl, sweet-tea drinking, Arnold Palmer roots.
"It felt very intimate and romantic," McGill says. "I pretty quickly started talking about what we wanted to do."
And the idea for Brooklyn Tea was born.
Here's what you should know about this dynamic duo and their growing business.
 What's been the key to your success to work together and be a couple?
McGill: Definitely trial and error. Ali is super inquisitive and that always leads to a conversation. I can't hold water so if something is bothering me, I'm probably going to say it. That makes communication more possible because both of us are interested in being in conversation with each other.
Wright: I'm more of a dreamer and she's more a doer. So we work well together, like a jigsaw, two pieces of the puzzle fitting together.
Starting the business, I was doing all sorts of planning and thinking and making little spreadsheets. And then Jamila was like, "We need a launch party." I didn't even know about it. My overthinking and her ability to actually act make us a great dynamic duo.
What was last summer like as the Black Lives Matter movement took off?
W: One of our first big breaks was New York magazine writing about us. They wanted to highlight Black businesses, but after they did it we were in dozens of publications that I'm pretty sure wouldn't have known we had existed if it wasn't for last summer. Vogue, Cosmopolitan, USA Today—all these huge magazine and companies put a lot of attention on our brand.
It has sustained us to a point. But Jamila and I are always cautious about putting the cart before the horse, because we don't know if this will prevail. We have to serve the new customers but also not hire too much staff or expand too much, so if it does dissipate we're not stuck with a huge facility.
What were those early days like after you launched in 2017?
M: We didn't have the funds to open a brick-and-mortar store right away. Those loans don't come with handouts. So we started online and hit the pavement, doing festivals and pop-ups just to get our name out there.
Can you share tips for securing financing and funding?
W: We went everywhere we could think of. We went to SCORE. We went through the SBA. We went to CAMBA, a nonprofit with programs to help businesses in New York. We used Indiegogo to crowdfund. 
We went through the New York Business Development Corporation. Our loan is through them. We weren't able to acquire a bank loan. Funnily enough, now our bank is always asking if I want a line of credit. We weren't able to go that route at all.
And there's the personal finances. I'll let Jamila talk about that.
M: I come from a little bit of privilege because I had the good fortune to have a 403(b) plan since I'm a teacher.
I pretty much took all of my savings and put them into the business on a whim that our dream might come true. But we don't have children, and we still work other jobs. All these things merged to make it happen for us. 
We opened using my savings, which was about $45,000 from 403(b). Friends and family probably gave us a total of 20K. We raised another $6,000 on Indiegogo and that's what we used to open. 
We did get an SBA loan, but the check didn't come until a month or so after we'd opened.
What was it like trying to get funding from a bank?
M: Because Ali was a business major, writing a business plan came easier to him than to some other entrepreneurs. But banks don't give loans to newcomers.
They even told Ali, "When you make your first million, we'll give you millions more," but until then the doors are kind of closed. Even trying to get a bank account as a business is a test because you they want you to have a certain amount of money in your account.
You have to do a bit of digging and scavenging for the company to find newer banks that allow for lower numbers so you can actually be able to start your account and separate your personal from your business.
How did you win money through Brooklyn Library's PowerUp! Business Plan Competition in 2018?
W: I put a lot of time into the business plan. I was at the library almost every day because I was able to work remotely. I was bringing home all sorts of "how to open a tea shop"-type books and interior decorating. Jamila was getting highly annoyed with me.
Jamila and I were going to different tea shops in New York City to plan her vision, even down to the minute detail of the towels in the bathroom. We really thought about everything.
So when it was time to write a business plan and do a pitch, there was no question unthought of.
M: We placed second in the competition. We won $10,000—but that money from the competition also didn't come after we opened our doors.
What do you wish you would have known when you opened Brooklyn Tea Company?
M: Hire licensed workers [for the construction build out of the store]. It might seem cheaper not to in the short term, but ultimately things will probably go wrong and you will have no one to actually call. Go through some professionals, even though it will cost a little bit more on the front end. We had an incident where some things weren't properly installed and we ended up having to come out of the pocket twice for our storefront.
What other small changes did you make to help your company?
W: We made a lot of little changes over time, like getting a thermal shipping label printer. Using chalkboard paint in the store's basement was another. It's how we communicated with each other, like where things are with a large order.
We added lots of shelving in the basement to add some depth in there and make it more efficient. I can't reiterate enough that shelving is so important.
M: Look at your business every two months to see if there is an incremental slope adjustment you can make.
When we first started, we started in our apartment putting Brooklyn Tea logo sticker labels on every single pouch we sold because we couldn't afford to meet the minimum of the already printed-on label pouches.
We took a look at our numbers and our sales to see when we could move up the ladder.
It's important to always look back at where you were then and where you are now, and if you are in a different space to grow your business in a more efficient way. Even if that means growing from a small refrigerator to a three-compartment refrigerator.
Why is that kind of reflection so important for businesses?
M: We're never starting in a place where we have the capital and the money at the moment we want to do things we would like to do. But we are always reflecting back and seeing where we are to see if there are any changes we can make.
How did you know when to hire and how many people to hire?
W: That's a funny question. In my mind, I was going to do it all myself. And Jamila was like, that's stupid.
M: Yeah, when we first started it was just he and I. I knew that was a dumb decision but at least we had each other. Three weeks later, after we'd made a couple of hundred dollars, we hired someone. Then when we made a couple of hundred dollars more we hired a second person. Now we have nine staff members.
At the beginning of 2020, we had five staff members and we cut their hours, but nobody was laid off at the beginning of COVID-19. In June, with the uproar and outcry around the Black Lives movement, we saw a huge surge in sales, particularly online, so we were forced to increase our staffing during COVID-19. We created a night shift to make the most of the day with packing and because we couldn't have so many people in space to be sensitive to the needs of social distancing during COVID-19.
What are other things you wished you would have known?
W: I tried to do the trademark myself, and things were getting stalled and it was taking forever.
Luckily, Jamila knows a very competent attorney who became our trademark lawyer. Things went way smoother and better. And if we hadn't found her when we found her, we might not have our trademark now because other people were trying to get the same phrase.
What problems are you trying to solve now?
M: Our new problem is spacing.
We are on the cusp of being a bright and shiny, stable company, but we still have large expenses. It's not like we're just rolling in the cash. We probably need two or three more folks, but we don't have enough space for more.  
In New York, with expensive rent, getting a new location is going to be a challenge. So we have to make some smart decisions, and we haven't made them yet.
This interview has been edited for clarity and brevity.
Subscribe and receive the latest updates on trends, data, events and more.
Join 57,000+ members of the natural products community.
You May Also Like
---