Califia Farms carries on its founder's mission to 'do better' for people and planet
Califia Farms carries on its founder's mission to 'do better' for people and planet
The California alt-dairy company continues to innovate in the plant-based dairy space and grow its commitment to making positive changes in the world.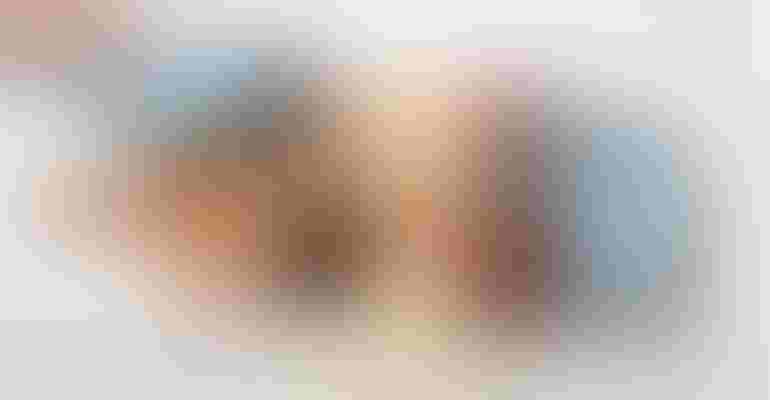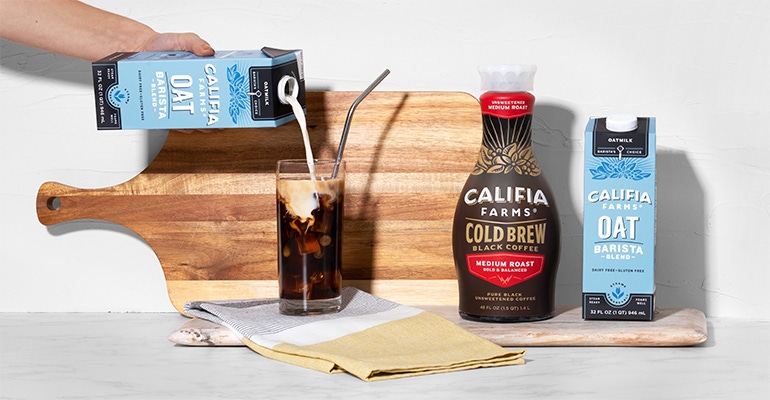 Greg Steltenpohl might have been born to make plant-based beverages.
In the 1980s, he founded Odwalla, a company that made raw apple juice. Tragically, an E. coli outbreak in the juice killed a Colorado child and sickened at least 60 more in 1996; the products were recalled and sales dropped, The New York Times reported in 2016. Private equity groups took over the company and, eventually, sold it to The Coca-Cola Company.
Steltenpohl began making juice again in 2010. Cuties founder Berne Evans told him that 10%-20% of the easy-to-peel mandarin orange crop were going to waste. Steltenpohl accepted the challenge to use that bruised or blemished fruit and started Califia, the Los Angeles Times reported in 2017. When the fruit supply dried up in a business dispute between Evans and a grower, Steltenpohl started making almond milk in 2012, with Evans as the company's majority owner, according to The New York Times.
By 2017, Califia Farms was producing a variety of juice drinks, almond milks and non-dairy creamers. Now, the company named for the legendary queen of California also offers oat milks, coconut milks, half-and-half products made with almond milk and coconut cream, cold brew coffees and canned nitro draft lattes.
Steltenpohl died in March 2021 at the age of 67. He'd long been ill with a congenital liver disease, and even had a liver transplant in 2012, before Califia began making almond milk. Vegconomist.com reported after the founder's death that Califia Farms received more than $50 million in investments in 2018 and completed a $225 million Series D round in January 2020.
David Ritterbush became CEO of Califia Farms in October 2020, when Steltenpohl retired but continued to serve as the board's executive director.
"I am super proud of what we've accomplished at Califia since we launched the brand 10 years ago. Now is the perfect time in the company's evolution for this next step," Steltenpohl said in the announcement of Ritterbush's hire.
Ritterbush, who found Steltenpohl a source of inspiration, shared Califia Farms' journey as an alternative dairy company as well as a player in the fight against climate change.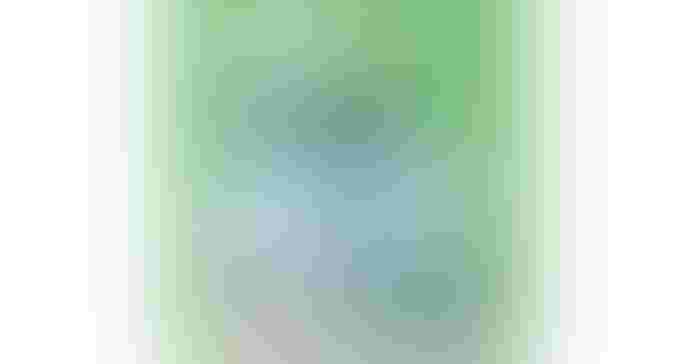 What attracted you to the CEO position at Califia Farms?
David Ritterbush: Over the years, I've had a chance to work at many innovative companies in the CPG space, and Califia presented a similar opportunity that I was excited to take on. It's a terrific brand with passionate consumers and tremendous growth potential. What's more, I love working for a company that has a positive impact on the planet and on people's health.
What did you learn from Greg Steltenpohl and how does that inspire you as CEO?
DR: I've had the opportunity to work with and meet some amazing leaders, including Greg. He was an icon in the natural food space and challenged the food industry to do better by people and planet. Like many others who knew him, I was inspired by his passion for our industry and desire to keep innovating. We are committed to building on that strong spirit of innovation so we can continue to deliver a wide range of delicious, plant-based, dairy-free products that exceed our consumers' expectations.
Why did Califia Farms join the United Nations Global Compact, through which the company pledges to implement sustainability principles and supports U.N. goals? How has that commitment changed Califia Farms' practices?
DR: Any company today has a responsibility to enact ethical business practices in its operations, but it also has to make a positive impact in the world. As we thought about Califia's impact and its sustainability journey, we knew we needed to partner with groups who could help guide us. The UN Global Compact was the perfect fit. It has helped provide us with a roadmap and the tools necessary to build an effective, transparent reporting structure so we can keep ourselves accountable and advance planetary and personal health.
Prior to joining the U.N. Global Compact, we initiated a number of sustainability projects, including a Zero Waste Project at our owned facility which, to date, has achieved 65% landfill diversion rate. We also implemented a renewable energy program at our plant; today, 100% of the electricity used at the site is offset by renewable energy credits. Our membership in the UN Global Compact reinforced our commitment to sustainable and socially responsible business practices and helped identify areas of opportunity. For example, we recently transitioned to Rainforest Alliance Certified Coffee, and, beginning in 2022, the Sustainable Packaging Coalition's How2Recycle logo will appear on our labels. How2Recyle is a standardized labeling system that helps improve consumer understanding of recycling.
We recognize that we're not perfect and that we still have work to do. We look forward to learning and improving along the way.
What other actions does Califia Farms take to reduce its carbon footprint?
DR: We have made progress in reducing the total amount of plastic used in our bottles and increasing the recyclability of our packaging. We aim to increase our use of recycled content in our packaging and look forward to sharing targets in the near future.
We have implemented water filtration technology where 100% of the water used at our owned manufacturing facility is recycled into the local water table.
We just completed a Scope 1, 2 and 3 greenhouse gas emissions inventory and are making emissions reduction commitments this year.
Califia Farms won two NEXTY Awards in 2017: Best New Beverage and Best New Meat or Dairy Alternative. How did those awards benefit Califia Farms, and does the company continue to see those benefits?
DR: While I wasn't here in 2017, I have learned through conversations with our team that the NEXTY recognition was very exciting for the brand. It helped drive brand awareness and credibility in the natural food space, reinforcing our point of difference with key retail customers. It's exciting to look back and see how far we've grown in those five years.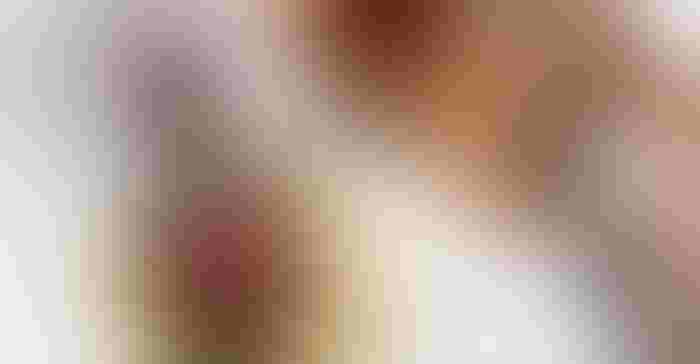 Tell us about the products you recently launched. Do you plan to offer more low- or zero-sugar options?
DR: We recently launched two plant milks: Oat + Almond Plantmilk Blend and Zero Sugar Oatmilk. Our Oat + Almond Blend is a particularly exciting product and incredibly delicious. It combines the creaminess of an oat milk with the smooth refreshing taste of an almond milk—and with just 60 calories per serving, which is half that of traditional oat beverages. Our Zero Sugar Oatmilk is a smooth, creamy, and versatile oat milk with 0 grams of sugar per serving. Like the Oat + Almondmilk Blend, it's great on its own but can also be used in coffee, cereal, smoothies, and more.
We also recently came out with two new indulgent creamers: Cookie Butter Almondmilk Creamer and Cinnamon Roll Oat Creamer. Younger consumers are increasingly looking for decadent, dairy-free creamers that allow them to recreate their own ultimate café experience at home. These creamers are low in sugar and blend beautifully in our brewed-to-blend Cold Brew Coffees.
Now with the addition of Zero Sugar Oat, I am proud that we offer nine different flavors and types of Califia that contain zero grams of sugar. Overall health and improved nutrition are something that we are highly focused on.
What advice do you have for entrepreneurs who want to innovate in the plant-based beverage space?
DR: It's an exciting time to be in this space because the category is so dynamic. Consumer demand is driving a wide variety of plant-based innovation, from flavors to taste, texture, nutrition and more. There's certainly much more competition today than there was even two years ago, but there's also so much potential. My advice for entrepreneurs who are passionate about plant-based is to surround yourself with experience and expertise, ask lots of questions, and find a partner(s) that shares your same values and passion for your mission. In this crowded space, more than ever it will be important to bring true product differentiation that meets unfulfilled consumer needs.
What's next for Califia Farms?
DR: Ultimately, we'll always be driven by our mission, which is to create a future where plants replace dairy, without compromise. To that end, we'll continue to innovate and explore ways of introducing more delicious, plant based, dairy-free products. We know that health is a key driver for our category, and we will continue to bring both improved nutrition and taste to continue the growth of plant-based products. We are looking to keep consumers curious about plant-based options.
In the near future, you'll also see us introduce more flavor and texture options across our product portfolio to help meet different consumer demands. We're especially excited to explore this in our creamer, barista and brewed-to-blend coffee line where we're seeing more consumers experimenting with the café experience at home.
Subscribe and receive the latest updates on trends, data, events and more.
Join 57,000+ members of the natural products community.
You May Also Like
---
Sep 20 - Sep 23, 2023
Natural Products Expo East is the East Coast's leading natural, organic and healthy products event.
Learn More