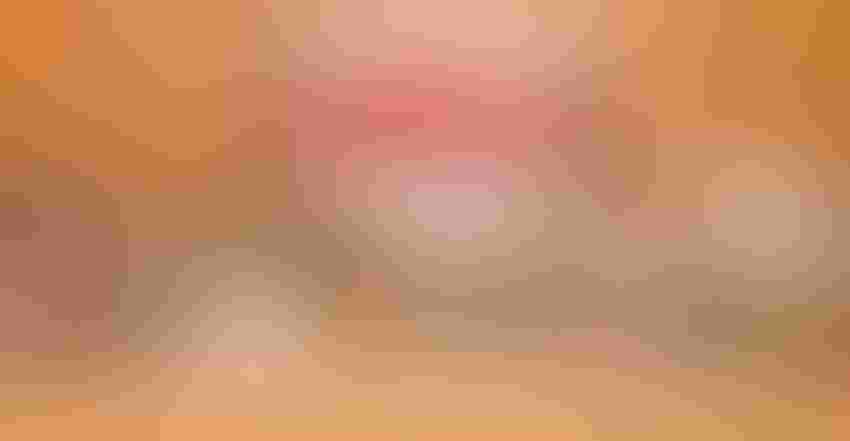 You've probably heard of Campbell Soup Company. While not the oldest food giant in America (General Mills and Procter & Gamble have it beat there) and not the largest (running roughly an eighth of both PepsiCo and P&G's revenues), it's certainly among the most iconic.
Still, the position the company takes today is with feet in the present and eyes on the future. Easier said than done in a business climate of quarterly returns and short-term thinking.
Staying relevant in the fast-changing food and beverage world requires creative strategy. There's no room for status quo—especially when this company's status is part of the 'Big Food' establishment that consumers seek to escape by purchasing natural, organic, craft and artisanal foods.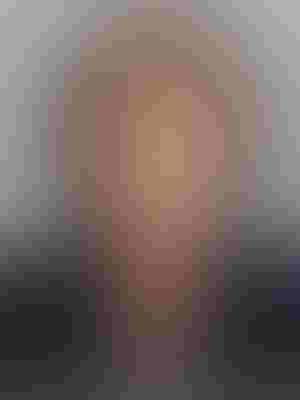 Campbell isn't the only large company looking at upstart organic companies for acquisition. They all are. What might set Campbell apart is the way it's allowing the new wave of food values to infuse even its legacy brands—and do so true in a manner true to the founding values of the company—bringing authenticity to the company overall.
This agility and focus on core values point to great leadership, which points to President and CEO Denise Morrison, recipient of this year's NBJ Management Achievement award.
"I have nothing but positive things to say about Denise," says John Foraker. The former Annie's president understands the Big Food world from his three years with General Mills. "Denise is a courageous CEO who I really admire. I know many of my peers do as well. She has been a real leader navigating Campbell's through the choppy waters of rapidly changing consumer food values here in the U.S."
Morrison became CEO of Campbell in 2011—after eight years with the company and 30 years in the industry with Kraft, Nabisco, Nestlé, Pepsi and Procter & Gamble—making her mark in an industry where the C-suites are still dominated by men.
In just a few years, we've seen a conventional legacy company become fresh and relevant.
Part of our decision to recognize Morrison is that the choice honors the profound impact the natural products industry has had on the food and beverage world. Without the seeds planted by the pioneering brands of our industry, and the disruptive new brands that carry the torch, the inspiring, wellness-focused maps and charts by which Morrison navigates would not exist.
Listening to consumers
"Denise is a courageous visionary leader at this time of massive change in the world of food and beverage," says Neil Grimmer. Grimmer's fresh organic baby food company Plum Organics was acquired by Campbell in 2013, a key move toward more wholesome foods.
Morrison's ability to navigate this massive change comes largely from her ability to pay attention, says Grimmer. "The consumer comes first in every decision you make," Grimmer says, calling that a value he shares with Morrison. "And while it sounds intuitive that any business leader would make that a core priority of their decision making, oftentimes that's not part of the calculus."
Morrison points to the company's purpose statement, "Real food that matters for life's moments." The statement, developed in 2014 under her leadership, is rooted, Morrison says, "in our belief in the power of food to connect people. So, we listen closely and carefully to them."
Listening to customers, to a large degree, means listening to millennials. "Every year we talk to thousands of consumers. It's part of our company's DNA," she says.
Morrison started a mentoring program for the next generation of female leaders and entrepreneurs. Even here, she finds consumer wisdom. "While we're together, it's a chance for me to get to know our millennial consumers."
"The first thing she said to me was radically different than any conversation I'd had with any multinational food CEO," Grimmer recalls of his first meeting with Morrison, as the company considered acquiring Plum. "She said to me, 'my grandkids are Plum babies, they're not Gerber babies.'" That "lens of personal experience" in acquisition shows a consumer view, says Grimmer. "But it's more than that. She has a deep, passionate engagement with the work she does, the food she serves, and ultimately the people she's in service to."
GMO, GMA
Listening to consumers has the company making bold departures from traditional thinking among big food companies. This is evident, says Foraker, in the "very courageous" steps Morrison took to re-position the Campbell's portfolio through key acquisitions and in policy positions like supporting on-pack GMO labeling and Campbell's departure from the Grocery Manufacturing Association. It's telling that the company joined the Plant Based Foods Association (PBFA), recipient of this year's NBJ Efforts on Behalf of the Industry Award. PBFA Executive Director Michele Simon said the move "shows that the company realizes that there's a consumer shift going on and that they want to keep up."
About GMO labeling, Simon says that Campbell was among the many companies resisting that transparency but was early to realize that position was no longer tenable. "So, I'd say that being one of the first to break out of that losing position was a positive sign."
Eyes on the future
In 2016, Campbell's leadership team employed "dynamic foresight," to look beyond a typical five-year horizon, says Morrison. The goal was developing strategies to navigate the interplay "of real food, health and well-being, and technology."
Multiple lenses were employed, including market, consumer and technology trends, alongside cultural and ethnographic data. Campbell called on futurists, academics, chefs, designers, nutritionists and anthropologists. Morrison likens this kind of foresight to an advanced radar system, calling it "a systematic approach to understanding and anticipating how changes taking place today will present disruptions and opportunities for our business tomorrow."
"Foresight is a mindset," Morrison continues. "It's a journey, but it's also an outcome."
Again, Grimmer is both witness to and evidence of this. "Denise has been very focused on looking at the intersection of food, health and technology as part of her strategic compass," he says. His latest venture, NBJ Innovation Award-winning personalized nutrition pioneer Habit, has received substantial investment from Campbell.
In 2016, Campbell formalized its investment strategy by creating Acre Venture Partners. The fund has invested in Farmer's Business Network and Back to the Roots, among other startups. Campbell provides these companies with financial support, creative encouragement and strategical counseling.
Yet, Morrison sees all this futurism and investment as consistent with what Campbell has done since day one. Founder Dr. John Dorrance, she says, sought to satisfy three objectives: using ingredients they would serve at home in an appealing combination at affordable prices.
The company still assesses strategy on variations of these principles, Morrison says. "We believe we have a duty to address this in a way that benefits society by continuing to improve the quality of our products and make healthier, nutritious food more accessible and affordable to more people."
Blessed that Campbell's name and logo are among the best known in the world, Morrison also sees a potential curse. "It's only a curse if we take it as permission to stand still and accept the status quo," she says. "It's actually a blessing if we take it as a challenge to reinvent what the company stands for and forge ahead to keep our iconic status with a new generation of consumers. That's why we're focused on defining the future of real food."
"Most notably," Morrison says, "we've invested $50 million to make our food more real. This mindset has led us to add positive nutrients to our products, such as vegetables and whole grains, to remove artificial flavors and colors, and BPA from our can liners."
Being real and being big can coexist, Morrison believes. "Our goal is to be the leading health and well-being company," Morrison says. Such an ambitious goal will require a balance of internal innovation and strategic, economically-sound acquisitions. The company, and its dynamic leader, are poised to do it.
"We are inspired by our heritage, clear-eyed about the present and focused on defining the future of real food," Morrison says. This article is from the February issue of Nutrition Business Journal. Download the full issue with all of the 2017 NBJ Award winners for free here.
Subscribe and receive the latest updates on trends, data, events and more.
Join 57,000+ members of the natural products community.
You May Also Like
---