Charlotte's Web innovative CBD gummies offer a new frontier for immune support – article
Charlotte's Web innovative CBD gummies offer a new frontier for immune support – article
Efficacy, quality, and immune support: Charlotte's Web CBD gummies are giving consumers everything they want, and more.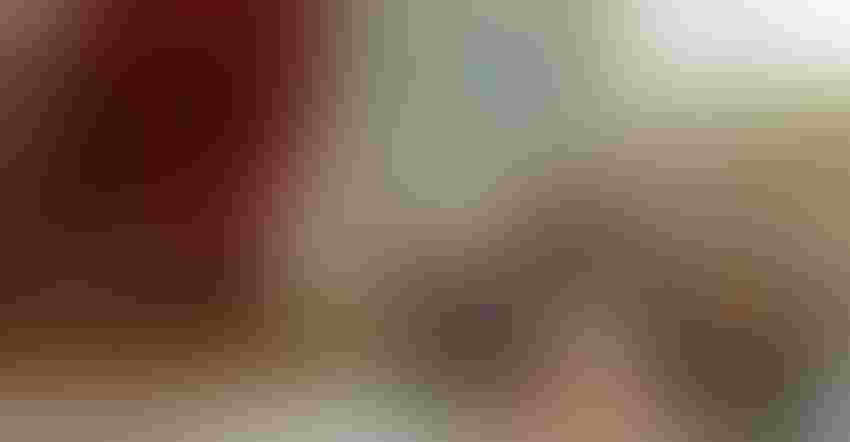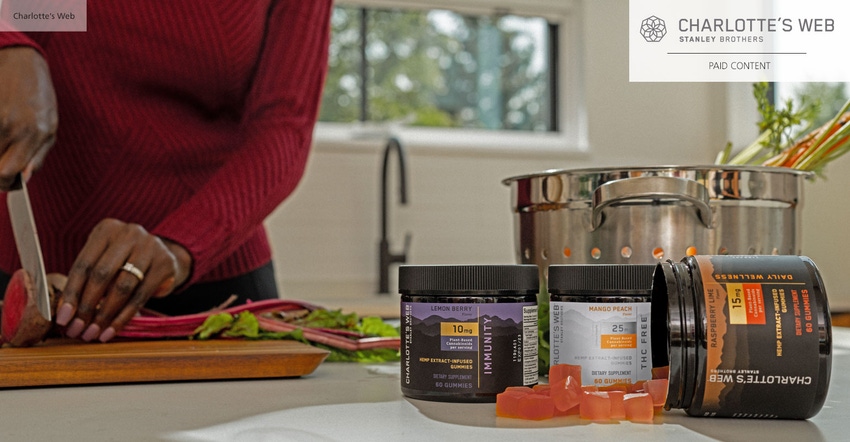 Sponsored by Charlotte's Web
When the COVID-19 virus slammed into 2020, disrupting lives and instilling fear around the globe, sales of immunity supplements predictably soared. In 2021, an impressive 80 percent of the general population reported concerns about their need to enhance immune health, as noted in Natural Products Insider. Additionally, more than three-fourths of respondents said they would likely use a supplement proven to manage or aid immunity issues—a significant increase from 55 percent in 2009.
With the events of the past two years, immunity remains top of mind for consumers. Ongoing concerns about potential new viral threats are reflected in still-robust immune supplement sales. Data from Nutrition Business Journal shows the cold/flu/immunity market grew by $2.23 billion since 2019, with no signs of slowing, and sales of immune formulas are projected to reach $29 billion by 2027. Meanwhile, the rise of CBD supplements that support immune health and overall wellness suggests consumers are embracing a more proactive stance in the wake of the pandemic. And, as new research confirms a compelling link between hemp-derived CBD and immune fitness, CBD may be poised for takeoff into the immunity category.
CBD for immunity: novel protection against COVID infection.
Well-established studies in peer-reviewed medical journals has already pointed to the benefits of hemp-derived CBD on inflammation, pain, mood, brain function and other conditions. Evolving research also hints that CBD appears to prime the innate immune system of cells, enhancing their readiness to respond. Now, pioneering studies suggest hemp-derived CBD and cannabis could help protect against COVID-19 infection.
In a groundbreaking finding, scientists affiliated with Oregon State University identified a pair of compounds in cannabis shown to prevent infection from the virus that causes COVID-19. These two cannabinoid acids work by binding to the SARS-CoV-2 spike protein, blocking its ability to enter human cells and halting infection. In a report published in the Journal of Natural Products, the study's authors wrote, "with a long history of safe human use, these cannabinoids, isolated or in hemp extracts, have the potential to prevent as well as treat infection by SARS-CoV-2." Earlier research validates this discovery, showing hemp-derived CBD's ability to activate immune response and block SARS-CoV-2 replication in lung epithelial cells, and demonstrating the antiviral potential of hemp-derived CBD and certain cannabis compounds against SARS-CoV-2 infection.
While the research is promising, some supplement users remain wary of hemp-derived CBD products—and in the inconsistently regulated and rapidly evolving CBD industry, savvy consumers are demanding assurances. Quality and integrity are key in supplements overall: data presented at Expo West 2022 showed a 60.6 percent increase in customers choosing brands committed to vigorous transparency and social responsibility endeavors, and sustainability was named as one of the top five strategy trends in supplements.
Quality, purity, integrity: raising the bar on CBD gummies.
Along with confirmed quality and efficacy, consumers are eager for the convenience and ease offered by non-traditional delivery systems—especially gummies. A recent Nutrition Business Journal survey found customers overwhelmingly preferred gummies, with 27 percent of respondents naming gummies as their first choice in non-pill delivery systems. This trend is particularly prevalent in the CBD industry, as reported in Natural Products Insider and demonstrated by the continuing influx of hemp-derived CBD gummy supplements. In 2021, the CBD gummy market hit an estimated $2.13 billion, and is projected to reach $12.8 billion by 2028, according to New Hope Network.
But quantity doesn't guarantee quality. In the increasingly crowded—and hard-to-navigate—landscape, it's vital to buy hemp-derived CBD gummies from an established brand with full transparency and a proven track record. Since 2013, Charlotte's Web has earned its reputation as one of the industry's most trusted brands. Unlike many CBD businesses, Charlotte's Web owns the patents on all its seeds and the company is fully vertically integrated from seed to shelf, allowing sourcing and rigorous quality control at each step of the production process. To maintain its high standards and ensure full transparency, every product is tested by third-party labs, and Certificates of Analysis (CoAs) for batches are readily available.
As a Certified B Corporation, Charlotte's Web embraces sustainable business practices, like waste reduction, carbon offset and reduced energy usage, without sacrificing quality. All hemp used in its products is grown in the United States following organic methods; several of the company's offerings are certified organic, with more on the way. They're also fully committed to providing safe and accurately labeled hemp-derived supplements. Charlotte's Web was one of the first brands recognized by the U.S. Hemp Authority™ certification program, a seal of approval for companies and products that meet the stringent standards of the U.S. Hemp Authority™ and pass a third-party audit. And in keeping with its mission to "do well by doing good," Charlotte's Web creates focused, meaningful philanthropic partnerships, using the business as a force for hope, strength and virtue.
The company's dedication to quality, transparency, sustainability and social responsibility has cemented its position as a respected leader in the hemp-derived CBD gummy category. In its newest innovation, Charlotte's Web addresses current concerns in a clean, comprehensive formula that blends organic, full-spectrum hemp extract with potent natural ingredients for immune support and overall wellness.
Charlotte's Web Immunity Gummies feature 10mg of CBD from full-spectrum hemp extract, plus effective levels of three powerful ingredients:
Organic astragalus, a traditional Chinese Medicine herb used historically to support healthy immune function.

Vitamin C, an important antioxidant that helps protect cells from free radical oxidation and supports healthy immune function, derived from organic acerola extract.

Vegan vitamin D3, known to support immune function and essential for optimal wellness.
Charlotte's Web Immunity Gummies are made only with ingredients grown in nature. Flavored with natural juices from fruits and vegetables, and no additives, dyes or artificial ingredients. They're vegan, non-GMO and gluten-free. And while many gummy supplements are little more than glorified candy, the company's emphasis on natural ingredients and flavors means a minimal sugar content.
As the CBD gummy revolution continues, and immunity remains a priority, Charlotte's Web is leading the charge—and raising the bar on hemp-derived CBD gummies for immune protection and everyday wellness.
Subscribe and receive the latest updates on trends, data, events and more.
Join 57,000+ members of the natural products community.
You May Also Like
---