Checkout: Foxtrot melds digital and experiential for maximum convenience
Checkout: Foxtrot melds digital and experiential for maximum convenience
Five years ago, Mike LaVitola opened a delivery-only "convenience store" that evolved into a brick and mortar/digital-hybrid chain with—believe it or not—atmosphere.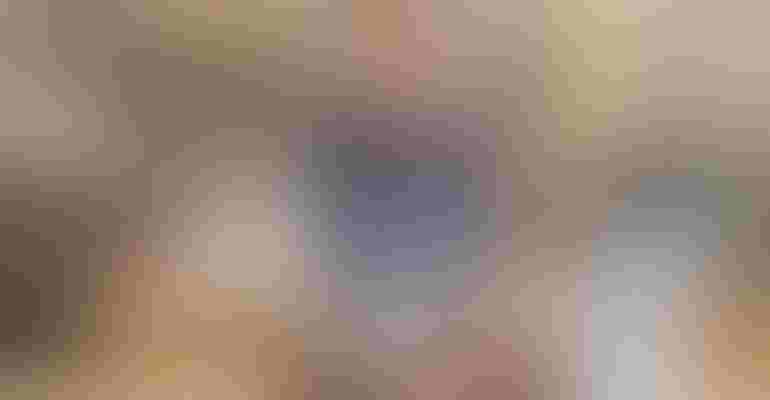 Over the past few years, convenience has emerged as king, an asset that shoppers increasingly demand and natural products stores strive to deliver, without compromising their identity. To that end, retailers have beefed up grab-and-go sets, opened smaller-format stores and, in response to COVID-19, implemented or expanded curbside pickup and delivery.
Foxtrot, a fast-growing chain with eight stores in Chicago, Illinois, and two in Dallas, Texas, has mastered the mix of convenience and experience with an innovative model that delighted consumers before the pandemic and has proven resilient through it. Launched as a delivery-only service by University of Chicago business student Mike LaVitola in 2015, the company quickly moved into bricks and mortar by reinventing the standard convenience store with smart merchandising, a hip atmosphere and a novel digital component. Customers can either browse Foxtrot's curated selection of local, natural, emerging and conventional products in-store or shop its menu online, with doorstep delivery guaranteed in less than one hour.
Natural Foods Merchandiser caught up with LaVitola to learn the genesis of his big idea and why it's proving successful.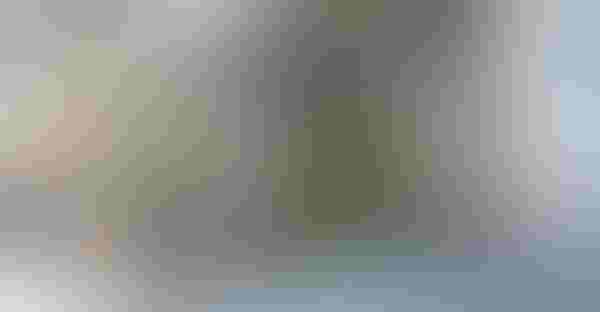 OK, so what sparked your idea for Foxtrot?
Mike LaVitola: Six or seven years ago, there were interesting businesses popping up in the on-demand food and beverage space, but they were all grocery or restaurant delivery. There was white space around convenience. I was in my 20s and single at the time, so convenience constituted most of my shopping. A lightbulb went off that the items people buy from convenience stores are the items they buy most frequently—cheese, coffee, bagels, beer, wine—but most convenience stores are relatively sad spaces. They're the opposite of interesting, so you just want to get in and out quickly. Besides that, the product selection isn't in line with what consumers want in terms of local, fresh and up-and-coming.
So, I came up with the idea to rebuild the convenience store, but through a digital format. I took all of the traditional convenience categories, remerchandised them with local, up-and-coming and favorite brands and delivered everything in under one hour.
Did you plan to enter retail or just do delivery at first?
ML: From the get-go, we were only delivery, with no intention of retail. We had a menu, and we were picking and packing from other stores. People came to us because our curation was in line with what they were looking for, and they saw Foxtrot as a way to find amazing new products.
As we got deeper into the business, I got a sense of where we fit in the landscape and saw a need for a new type of convenience store. But to scale in the way we wanted and to have a larger say over our assortment, we had to get a hold of our own inventory. Plus, the liquor laws in Chicago, as well as in most cities we are interested in, don't allow wine and beer to be sold from a warehouse.
Sounds like a physical store was the natural next step.
ML: We opened our first retail store in Chicago's West Loop, under the train tracks on Lake Street—nowhere people wanted to go. It was meant to be a cheap, out-of-the-way warehouse to serve primarily as a distribution center for our online business. However, we got fortunate in that the area blew up. All these tech companies and cool restaurants moved in, so our warehouse quickly became a super-cool small-format store while still being our e-commerce distribution center. Since then, we've pushed retail to the forefront.
Since you hadn't expected much foot traffic, did that first store have the aesthetics that Foxtrot stores do now?
ML: The first store was a cool-looking neighborhood-y bodega, so the look and feel were there, but we learned so many lessons along the way.
The vibe of our newer stores is similar, but they are like 4,000 square feet whereas that first one was 1,500. Our merchandising has also changed, and we've gotten much heavier to coffee and café seating as we've grown.
What is the vibe of a Foxtrot store?
ML: It evolves as the day goes on. In the morning, our main business is our Blue Bottle Coffee–type shop. Midday, people come in to get a quick bite while working on their laptops and having coffee meetings. At night, we turn into more of a market, with people popping in for a bottle of wine and baguette on their way home for dinner.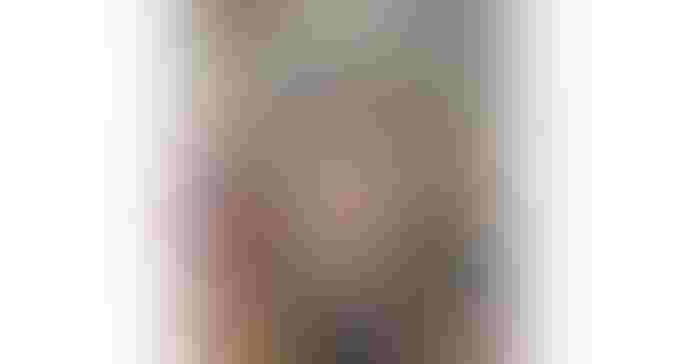 Why has Foxtrot flourished while other convenience and corner stores have struggled?
ML: Because of our digital experience and merchandising. On the digital side, over half of our sales are through e-commerce, although most customers make transactions both online and at retail. They come in every morning for coffee and twice a week for a sandwich and bottle of wine. Then on Saturday mornings, they order bagels, and on Saturday nights, they order wine and ice cream. Once customers join our loyalty program, which accounts for half of our revenue, they increase transactions across both platforms.
But the merchandising side is the most important. If you don't offer amazing products, then who cares if it's convenient? We offer a mix you can't get anywhere else. We spend equal time on our Foxtrot private-label fresh food and coffee and scouring for the latest and greatest in food and drink. We take wine and beer very seriously, with in-house experts to steer you toward the right products. Wine makes up a quarter of our sales, and we have an in-house sommelier who puts as much love behind an $8 bottle as a special-occasion bottle.
How do you source local products?
ML: That's the super fun part. I'm always on the hunt, our merchandising team is always on the hunt, and we get inbounded a ton. A lot of our best products come from people walking into a store and talking to the manager. New and up-and-coming brands want to launch with us first because of our customer base and because we can give them exposure in retail and on-demand delivery, which is unique. We also partner with the best chefs in Chicago and Dallas to carry their products exclusively.
Who is your target customer?
ML: Really, it's people who love food and drink, which sounds broad because it is. Right now, when I look at age or gender of our customers, it's pretty wide. In Chicago, Southport has lots of families and River North has lots of singles, but both stores do equally well. There are no overriding demographics. The biggest factor is our customers live in the downtowns of cities, although we'll probably expand beyond urban areas over time.
How did the pandemic impact your breakdown of online versus in-store sales?
ML: It has always been around 50/50. In late 2019 and early 2020, we skewed more toward retail. Then with COVID-19, e-commerce grew crazily, but the retail shops kept growing as well. We have big patios, so during the summer, we took away most of our indoor seating and launched coffee windows and café pickup. We did a lot of things to reduce contact but also to give people places to hang out and experience the café aspect.
How else has the pandemic affected business?
ML: It has impacted us in every way. The big one is e-commerce climbing substantially, but another cool change is the flight of customers to local options. In beer, big national brands were always top sellers, but now the top 10 SKUs are local craft beers. We put a lot of love behind local products, and it's encouraging to see customers support not just us but local vendors as well.
What is your growth plan?
ML: We're opening a bunch of new stores in Chicago, Dallas and Washington, D.C., this year. The D.C. stores are all ready to go. We'd planned to open them last year, but we knew this winter would be unpredictable, so we're waiting until this spring and summer to launch in that market. We'll look to expand into other cities after that. We have our eye on a few, but nothing is penned right now.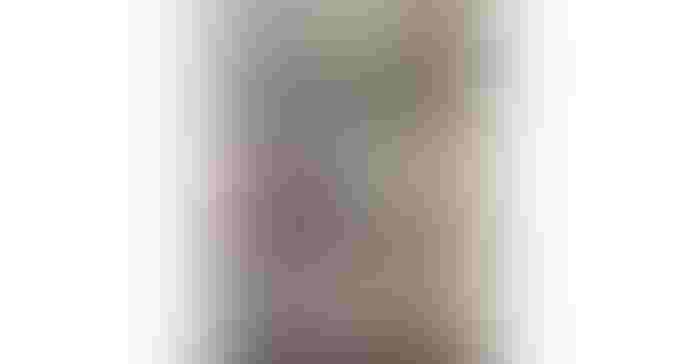 3 ways Foxtrot nails convenience
Curated selection
"You can get delivery from anywhere now, but it can be super overwhelming," LaVitola says. "If it's Saturday morning and you're searching for orange juice online, there could be 60 SKUs. But we know you just want the freshest OJ and best bagels in town, so we spend a lot of time on curation to take the hassle away."
Mix of old and new faves
"People can count on us for all their staples, but they know that when we find something we really love, we'll give the product a shot and tell you why we love it," LaVitola says. "Mixing those two sets of inventory creates a really unique selection."
Small footprint
Because Foxtrot is small, the stores can more easily fit into dense urban residential areas, enabling convenient in-store shopping and local delivery. "We've seen a lot of interest from developers wanting to partner with us to bring Foxtrot to other parts of the country as part of their multiuse or office buildings," LaVitola says.
Subscribe and receive the latest updates on trends, data, events and more.
Join 57,000+ members of the natural products community.
You May Also Like
---