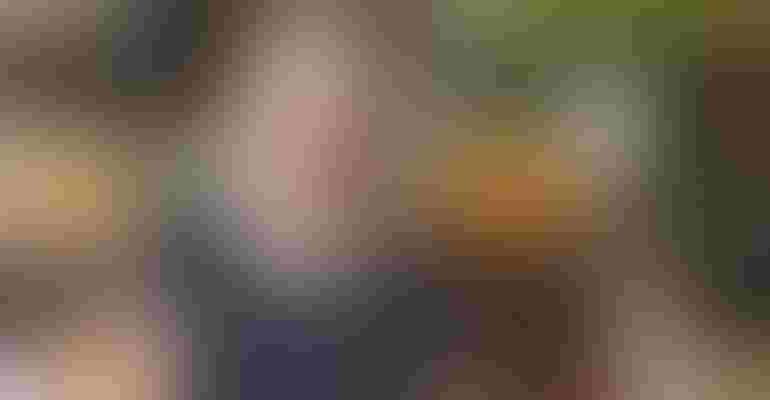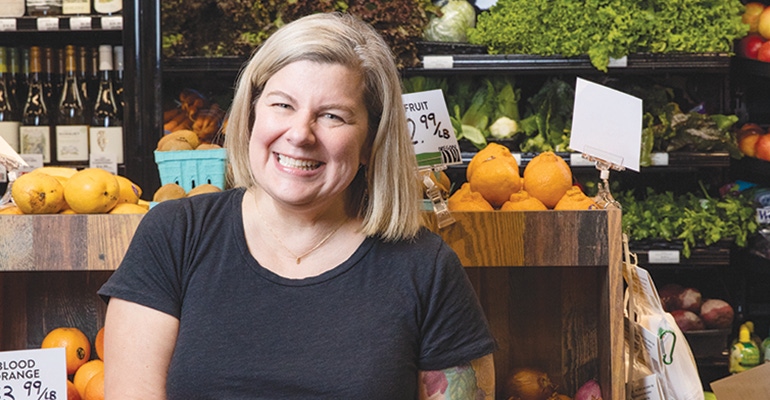 Lisa Sedlar wants to take out 7-Eleven. Her four Green Zebra Grocery locations throughout Portland, Oregon, have brought "healthy convenience" to underserved urban neighborhoods, replacing traditional convenience-store fare. Think kombucha Slurpees instead of sugar-bomb iced drinks; plant-centric grab-n-go lunches instead of lukewarm greasy hamburgers; and a vegan nacho bar instead of stale chips topped with neon-orange cheese sauce from a dispenser.
A trained chef, Sedlar dreamed up Green Zebra about 15 years ago while working for Pharmaca in Boulder, Colorado. Then, after a stint as president and CEO of Portland, Oregon-based New Seasons Market, the time finally felt right to go for it. Sedlar opened the first Green Zebra in 2013, and just as she predicted, consumers loved being able to get high-quality natural, organic and local food on the fly. Now she's intent on expanding to more neighborhoods in more cities, giving millions of urbanites the convenient, healthy options they crave.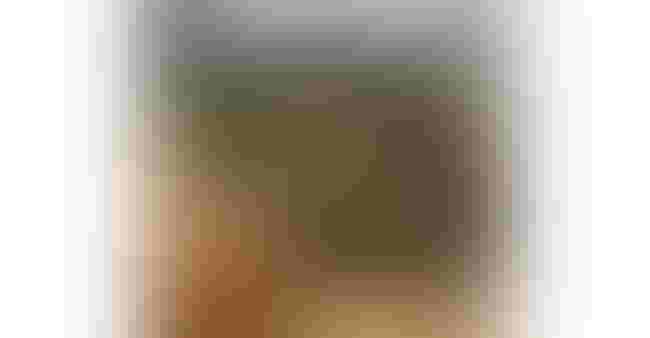 Natural Foods Merchandiser: What gave you the idea to create Green Zebra?
Lisa Sedlar: Two things: One, while living in Boulder, one of the healthiest cities in the nation, I saw people doing epic bike rides during their lunch breaks. Sometimes after these heroic athletic feats, they were short on time so they'd run into a convenience store and grab a Big Gulp and week-old sandwich for lunch. I thought, wouldn't it be cool if the convenience store were healthy? I sat on this idea for eight years while running New Seasons.
Then as we were coming out of the recession, I noticed that all the big stores were going small: Target was experimenting with its city stores; Walmart was flirting heavily with a small model. Realizing someone was going to steal my idea, I decided to cash in all my chips and go broke on this concept.
Today, convenience is a top priority for many natural grocers, but seven years ago, the idea was pretty revolutionary, right?
LS: It totally was. We created an entirely new channel. Since then, a few people have jumped on the bandwagon, but we were the first to do healthy convenience. We like to say we're redefining what it means to be a convenience store in America.
How have you chosen neighborhoods to enter?
LS: My idea was to democratize healthy food and make it not just for people in certain ZIP codes, so that's what really drives all of our location decisions: bringing natural, organic and local foods to neighborhoods that previously didn't have access. Our first store is in the Kenton neighborhood in north Portland, a working neighborhood with a cultural creative vibe. This was a big meatpacking and meat-processing neighborhood back in the day, and we got a significant loan because it was a transitional area. I love this neighborhood because it reminds me of the best parts of living in the Midwest, in that people are working with their heads, hearts and hands every day.
What kinds of shoppers does Green Zebra attract? Mainly people who live or work nearby?
LS: Definitely. We are built around the "20-minute neighborhood" idea, where all goods and services are available within a 20-minute walk or bike ride. We're not skewed toward one demographic or another because we are based so much on convenience. Many people shop by meal—they buy three or four things, then come back tomorrow—so we're not a shop-the-center-of-the-store trip at all.
Are you changing people's shopping habits, in that they're hitting Green Zebra multiple times a week versus a supermarket on Saturday?
LS: We are totally changing people's shopping habits. Many do some of each for sure, but for a big-store trip, you have to drive there, find a parking spot, navigate 40,000 square feet of groceries, go through a long checkout process, get back to your car and drive home. All in, that takes at least an hour. To shop with us, it's more like 10 minutes. Also, people often tell us "I can't afford to shop in your stores all the time; however, I have so much less waste when I shop by meal, so it turns out to be the more cost-effective way to shop."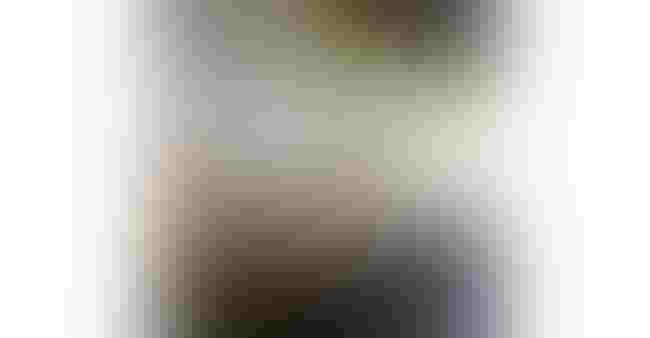 What are your most popular offerings?
LS: When thinking about healthy convenience, we looked at the reasons people go to convenience stores and how we could "healthy up" their trips. In the morning, it's coffee, and if you think about convenience store coffee, it's like, no thank you! We partner with local roasters, have baristas in our stores and offer a variety of dairy and plant-based milk beverages.
At lunchtime, traffic shifts to grab-and-go heavily because people don't have a lot of time. Our salad bar used to be our No. 1 seller, but in this new age of being hyperaware of food safety, in abundance of caution, we closed it down and moved into more packaged salads. We are getting really creative and having so much fun with them. Our chef also created a cool sandwich menu that offers high quality and puts new and exciting twists on flavors that capture people's imagination.
You have an awesome beer and wine program too, right?
LS: The evening trip is based around beer and wine. Some of our stores do 18% on beer and wine, so I get so excited that we're stealing trips from other convenience stores. We focus almost exclusively on beer and wine from Oregon because it's "beertopia" here, so why get products from anywhere else? As for wine, we're very into regenerative agriculture in general, so natural, raw and biodynamic wines are big focus for us.
Does the new location offer anything different?
LS: A few years ago, I invented the kombucha zlushie, and we took it to the next level at this store. We offer four flavors each day, such as matcha, CBD soda, creamsicle. It's so much fun to dig into these flavors and surprise people's palates. We also created a vegan nacho bar, because again, we want to make the guilty pleasures people buy at convenience stores healthier. We have local Heidi Ho vegan cheese, kimchi and other toppings to experiment with.
Where is all this food prepared?
LS: Each store has a small kitchen that makes and packages all the food for that store. Someday we may consider a small commissary kitchen attached to a store, but right now, this way is easy to manage. Plus, it offers the freshest product.
Have many staff members been with you for years?
LS: Oh yeah. Our original core team is still in place. I like to say we've been through war together. You think, how hard can it be to do a small-format neighborhood grocery? But until you've had to invent everything from scratch, you can't appreciate how hard it really is. We are a values-based company and talk about our values in our daily work. For example, we practice open-book financials and talk about how to meet our shared goals together. Staff members are obviously the soul of our business, so we hire to our values, and the first quality we look for is friendliness. We can teach the other stuff, but if someone is not naturally friendly, we can't teach them that.
Also, we're trying to create really good retail jobs that enable people to live fairly well. Our average wage is $15.84 per hour and we offer affordable health care to all full- and part-time staff, their partners and dependents.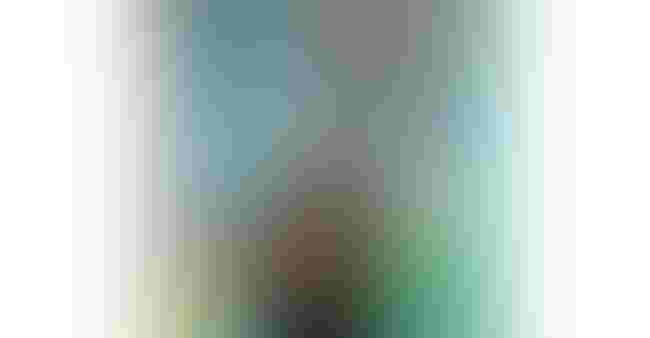 How does Green Zebra partner with nonprofits?
LS: It's a pleasure and honor to be part of the community every day, which small local stores can do better than big chains. We've partnered with 125 nonprofits, but I've especially enjoyed working with the student food pantry at Portland State University. Before opening that store, I wasn't aware that the number-one reason students drop out is because they have to choose between paying tuition and eating. I didn't imagine that particular pantry would be so heavily utilized, but every day when it opens, the line is about 100 students long. All we have to do is walk across the street and give them a box of food, so I feel fortunate to provide that service to help students stay in school.
You plan to open more Green Zebra locations?
LS: We're looking to open a fifth store perhaps by the end of the year. It sounds unusual to try to open stores in these uncertain times, but there is such demand for small-footprint stores in the dense walking and biking neighborhoods. My goal is to have 100 stores on the West Coast—I'd like to knock out 7-Eleven.
Subscribe and receive the latest updates on trends, data, events and more.
Join 57,000+ members of the natural products community.
You May Also Like
---
Sep 20 - Sep 23, 2023
Natural Products Expo East is the East Coast's leading natural, organic and healthy products event.
Learn More