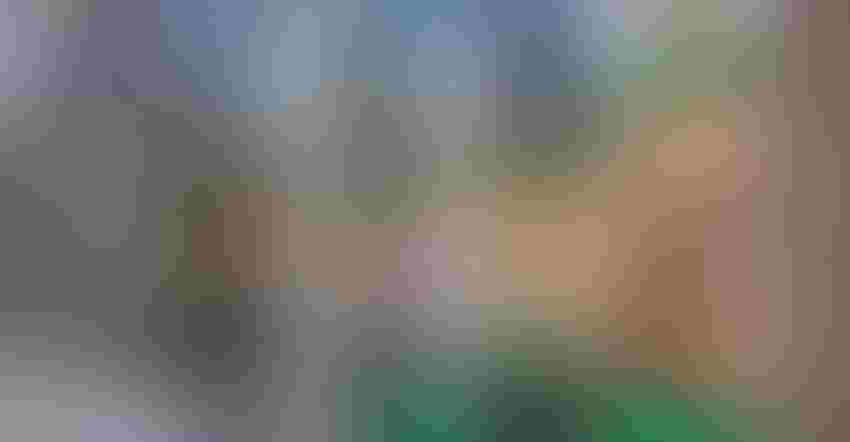 Photos by Justin Tsucalas / Plaid Photo
For years, underrepresented and underserved communities have faced food insecurity and limited access to affordable, nutritious foods. The COVID-19 crisis exacerbated these inequities—but it also shined a light on them, sparking new initiatives to address food deserts and further galvanizing changemakers already working on solutions.
The executive team at Market Fresh Gourmet belongs to the latter camp. Several years prior to the pandemic, retail veterans Mario Minor, Lenny Knight, Joanne Jenkins and Arden Smith began building out their vision of bringing community "grocerants" to underserved urban areas. Partnering with local governments, developers, churches and other stakeholders, the team will open its first two Market Fresh Gourmet locations this spring, in Baltimore's Poppleton area and in nearby Capitol Heights, Maryland.
Along with providing nutritious natural, organic and conventional foods, Market Fresh Gourmet is committed to community engagement and education. The company is even working with its partners on a food co-op initiative that will establish stations throughout the community at which people can order and pick up food. As Minor says, "We have a mission to create healthy families, healthy communities and healthy legacies."
NFM had the pleasure of chatting with Minor, CEO, and Knight, chief operating officer, to learn more about this impactful project.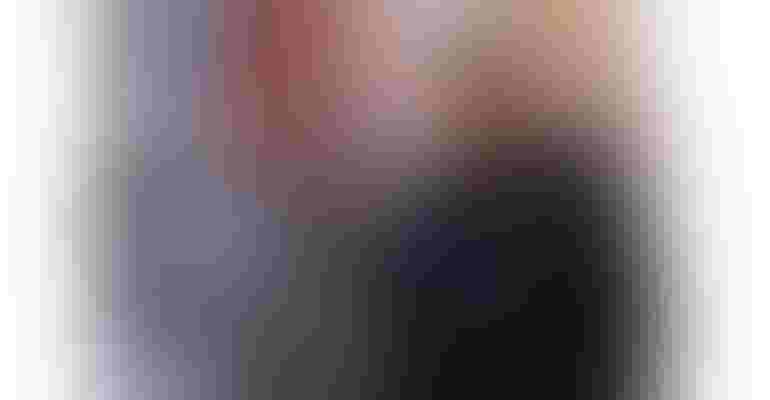 How did the idea for Market Fresh Gourmet come about?
Mario Minor: It grew from a spiritual place. I am a survivor of two heart attacks and leukemia. After my first heart attack, I realized I needed to make a lifestyle change. And then going through all those health challenges—and surviving them—you come to understand that there is a greater purpose for your life. I truly understand that mine is to feed my people.
Then in 2014 is when this all started to take shape. Mr. Knight and I have been friends forever, and he was working in another grocery establishment along with Ms. Jenkins and Mr. Smith. I had an opportunity to become a partner in that entity and, through that, learned about every aspect of this industry, met producers and learned who was doing what. The four of us really gelled together as a team.
This is also when I began to understand food deserts and health enterprise zones. I realized that I'd grown up in a food desert but hadn't known what it was called, and that there are so many people just like me all across the country. It felt great to put a name on this thing. Doing something positive to effect change—that became my passion—and the four of us began building out the concept that we now call Market Fresh Gourmet.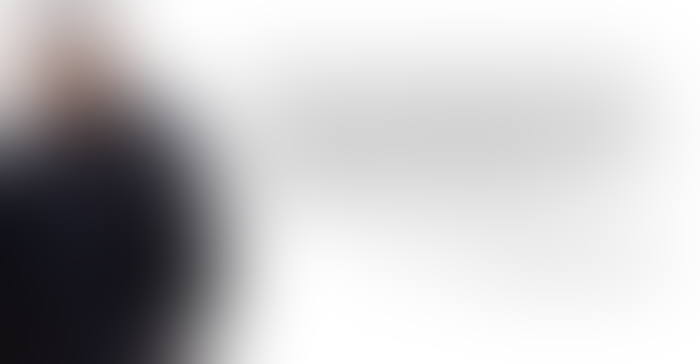 How does Market Fresh Gourmet differentiate from the competition?
Lenny Knight: The areas we are going into are food deserts. They have local stores that primarily serve foods that are heavy in salt, sugar and fat. But we firmly believe that, if given the choice, everybody would want to eat healthier, so we are providing healthier options to underserved communities.
As a grocerant, no matter the footprint of each store, we want to be a full-service grocery with a meat counter, seafood counter, bakery and beer and wine component, while also serving restaurant-quality, nutritionally balanced ready-to-eat items. We will differentiate ourselves by offering better produce and introducing more natural and organic products that people wouldn't otherwise get at a corner store. We will provide diversified food options for folks—about 65% natural and organic products, 35% conventional—and diverse price points.
In what ways will you engage with and educate the community?
MM: Cooking classes are a big one. They'll cover nutrition, cooking for adults, cooking for children—so many things. Many people are used to pulling meals from the freezer or cupboard, so they may not know what an artichoke is or what Bok choy is. We'll help them understand the health benefits of those foods and how to cook them; we'll show them how to use different herbs and spices, instead of just salt.
We'll also partner with health insurance organizations to do screenings. People may have access to these services at a pharmacy, but you have to go a little deeper. You have to go into a community and have initiatives to take blood pressure readings and do health screenings. And then if a person has an issue, show them what it is and how to deal with it. Or if they don't, show them how to stay healthy.
What challenges have you faced in building out stores during a global pandemic?
LK: Right as we were getting off the ground with activity, COVID hit, so we experienced the same challenges as everyone else—with contractors, materials and delays in the supply chain. That made it tough to continue without slowdowns or stoppages, but our team has done a good job of navigating the challenges and being creative to keep the project moving.
Also, I don't think society recognized the important role that grocery stores play in communities, but that became prevalent when COVID hit. Suddenly, there was a lot of food insecurity, particularly among individuals who'd never had food-insecurity issues before.
And you worked to address that, even before your stores opened?
LK: Yes, we galvanized some of our vendors and, collectively with the county, did food drives for the community.
MM: We were feeding approximately 450 people every other week. There was an emotional aspect to that—you'd feel it in your heart as you were giving people food. COVID shifted a paradigm. The people in food lines used to look like "someone else," but suddenly they looked like many of us, driving the same cars and living in the same communities. And many of us who thought we'd never have to stand in a line for food had to humble ourselves to do that. So the psychological aspect of that was challenging, but it was ultimately a feel-good experience that helped build community.
Sounds like there was a silver lining in that.
MM: One success that came out of COVID is that several issues plaguing our communities for a long time are now under a microscope. It helped us focus in on things we had long been trying to raise red flags on. It's going to take people and organizations at all levels to make a difference, and now resources are being put into place to target these issues.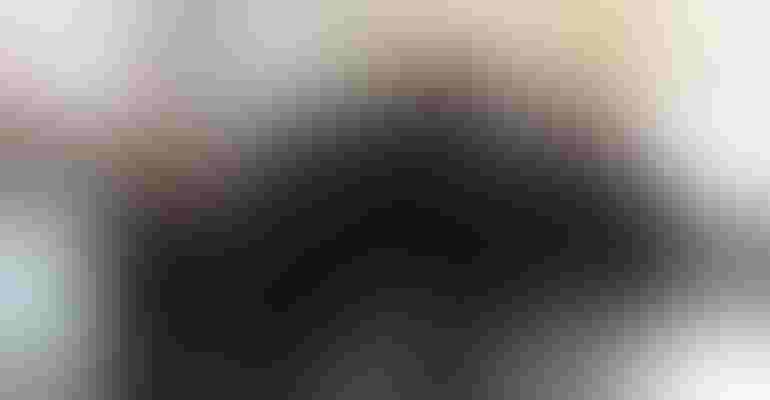 How have you built awareness of Market Fresh Gourmet?
MM: Oh my goodness, we have done so much. We've done general marketing and social media, sponsored 5K races in and around the stores, had Halloween parties and community cookouts. Our [Capitol Heights] store sits in a mixed-use building with a couple hundred residents, so we've done several events there. Instead of the big-box mentality of opening a store and saying, "This is what you're going to buy and eat," we've invited people out for finger food and asked them what they want and need their community grocer to be. We've built that rapport to let them know that if we are doing all this pre-opening, just imagine the community partner we'll be once we're open.
Are people excited about the stores opening?
MM: There is tremendous excitement. We have a lot of support on all levels. You can never underestimate the community-engagement aspect of doing what we're doing. Being a Black man from a Black community, as most of our employees and customers are, I really understand this market. For many folks who look like us, there is good reason that their guards are up. So understanding what the issues are, meeting people where they are and being a resource to help alleviate those pain points—that's really what we're doing. We have earned the trust of every community we've been involved with so far and, as a result, there is an overwhelming electricity in the air to receive us.
LK: We want the community to feel a true sense of ownership. Without that, there is a disconnect. Sometimes operators come in, and if there is no real connection, the constituents who are supposed to support the store don't feel like they are true partners. By giving them a sense of ownership, they will want this store to succeed just as much as we do.
What do you envision for your workforce?
LK: We want to continue to be a beacon of hope. A lot of people start in grocery as a part-time job, but we have a platform to take people from part-time work into management. People took grocery stores for granted before the pandemic, but tremendous careers can be had in this industry.
MM: When we were doing food distributions, people began to see grocery workers in a different light. Before, many folks never looked twice at the person putting cans on the shelf. We got them involved in the physical aspects of grocery work—packing boxes, lifting boxes off of trucks—and because of that laborious experience, now they can relate. Now they look at grocery as an industry to be respected.
Will there be more locations in the future?
MM: Oh yes, we have a vision and a plan to open more stores. As of now, it is five by 2025, but who knows? We may do five plus five by 2025. But it's important to grow smart and keep control over how fast we grow.
LK: Right now, we have three stores under lease. We are targeted where we think stores can be successful from a business perspective, but right on par with that is making sure that each area aligns with our vision and mission.
Subscribe and receive the latest updates on trends, data, events and more.
Join 57,000+ members of the natural products community.
You May Also Like
---