Checkout: Sawall Health Foods earns Retailer of the Year with focus on customers
Checkout: Sawall Health Foods earns Retailer of the Year with focus on customers
"Everyone who works here will drop whatever they're doing to help the customer," says Mark Sawall, who maintains the mission to provide the best natural and organic foods for consumers.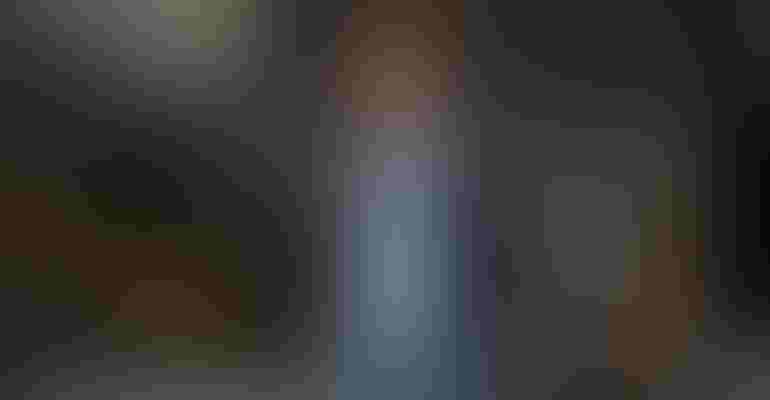 Photos by Bob Stefko Photography
As the oldest family-owned natural foods store in the U.S., Sawall Health Foods in Kalamazoo, Michigan, has progressed through wars, suburban flight, financial booms, crippling recessions and now a global pandemic.
Founded by pioneering nutrition advocate Frank Sawall in 1936, the business has expanded, contracted, relocated and diversified plenty over the last eight decades. But as the world around it changed and ownership passed through the generations, Sawall's commitment to serving its community and promoting good health through nutrition never wavered.
Now helmed by Frank's great-grandson Mark Sawall, the store remains steadfast in its mission, proudly going above and beyond to provide the best natural and organic foods and dietary supplements for its customers. Since taking over the business from his mother in 1990, Mark has guided Sawall's through several renovations: broadening foodservice and adding a full-service restaurant, coffee bar and gelato shop upstairs.
In honor of its resilience and ability to evolve while staying true to its roots, Sawall Health Foods is NFM's 2021 Retailer of the Year. We sat down with Mark to learn the secrets to the store's longevity.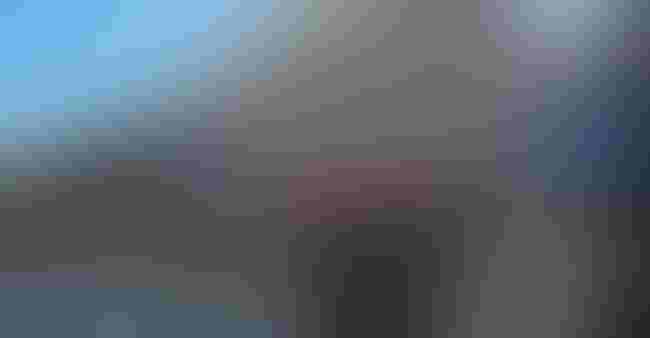 First things first: Congrats on being named Retailer of Year!
Mark Sawall: It's an honor to win this award, especially since there are so many great natural foods stores out there. For five generations of Sawalls, this award proves to us that hard work and caring for your employees, your customers and your community is a winning recipe for business success and longevity. I appreciate the recognition I'm receiving through this award, but it is equally shared by my parents, Robert and Linda; my grandfather, Gordon Sawall; my great-grandfather Frank Sawall; and all of our other family members who've supported our customers and their families' healthy lifestyles throughout the decades. And never forgotten are our loyal employees who have tirelessly brought the Sawall vision of health and wellness to our loyal customers since 1936.
Please tell me about your great-grandpa Frank and why he started this business.
MS: He was a biochemist in the 1930s, and he understood that all the pesticides and herbicides they were starting to put on crops, and all the new preservatives and other ingredients they were putting into food, were going to cause health issues long-term. He lectured about this and organic farming, which had started in Sweden, all across the U.S. He made his own supplement formulations, starting with powdered minerals, and sold them door to door. He also did nutritional counseling, which nobody was doing at the time. He'd discuss people's diets with them and the reasons they needed to take supplements, and he'd design diets for people with different allergies. Because of the viability of his door-to-door business, he opened his first store in Detroit and ran it into the 1970s, until my grandfather, Gordon, took over.
In a nutshell, what are the key tenets of Sawall Health Foods that have remained through the years?
MS: Obviously, the basis of our business is all-natural and organic; the produce section has always been only organic. And it has always been all about our customers and the knowledge we can provide them pertaining to their diet. But it's also been about staying at the forefront of the industry. My great-grandfather dealt with the FDA over supplements and labeling, which had an impact across the U.S. And because there didn't used to be many distributors of natural products, we had to go out and find products on our own. We were here before KeHE or UNFI, even before Cornucopia or Tree of Life.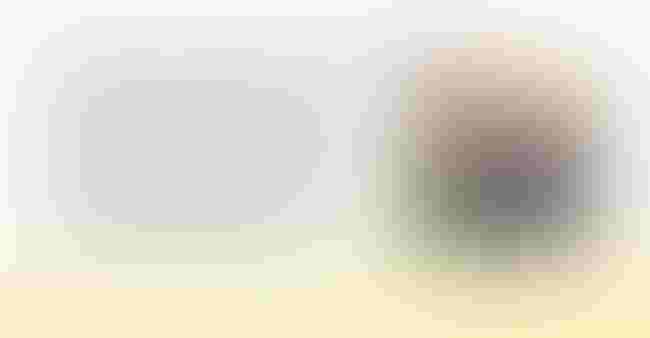 You've certainly seen the industry evolve, with natural products much more available now.
MS: Yes, but even today, we don't just get in the same stuff you can find elsewhere, all through one distributor. We order from a thousand different places because we want to bring in the best of anything we can find. If a customer says they tried a gluten-free bread in Florida, we'll have that bread for them two or three weeks later. If we have to bring in food from Europe, we will.
Take Zingerman's (Bakehouse) in Ann Arbor, for example. I continued to call them about selling their bread at our store, but they were just making it for their deli. Eventually, they relented, and I rented a van every Tuesday and Friday to drive to their bakehouse and get a full order of bread. We did that for many years before we worked out a delivery schedule. The point is, whatever we need to do to go out of our way for customers, we will do. That is the fun part of the job—seeing people's faces when they ask us to bring something in and we provide it for them.
That's also why we have one of the largest selections of supplements you'll ever find. Most customers shop by brand, so I think we carry 1,600 SKUs just of NOW, because if someone buys NOW, we're going to have everything we can get for them. If there happens to be one we don't carry, we'll special-order it. We've been dealing with many of these supplement companies since they began, and in today's world, it helps a lot that we've had those working relationships for so many years.
Along with product selection, what else is Sawall's known for?
MS: Customer service—that's what it's all about. The reason we've been in business for so long is because everyone who works here will drop whatever they're doing to help the customer. It's funny, sometimes customers say they get asked if they need help too often. But I'd rather have it that way than the other way, especially because finding the product you want among thousands can be difficult. We'll never say, "It's down Aisle 5." We walk them to the shelf and put the product in their hand.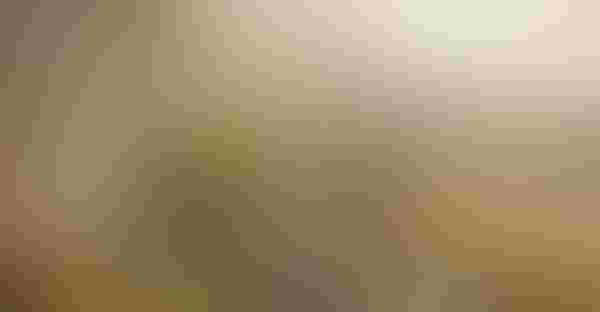 How have you maintained your high level of customer service through the COVID-19 pandemic, especially in the early days, when many shoppers stayed home?
MS: Rather than listing all of our products online, we had five different phone lines people could call to ask for curbside pickup. Depending on how busy we were, we'd have as many as 15 people working on this, talking to customers about the products they wanted. When people would order curbside or delivery from other places, they may have gotten only 20% of their order because so much was out of stock. But we had people shop the store and call them back, or talk with them while they shopped. That way, they could say, "Hey, I'm out of this Organic Valley milk, but we have a different size or else a local brand." This process worked wonderfully.
Wow, that's basically all manual!
MS: It is all manual. Many larger businesses tried to do everything digitally, without human interaction, because it saves time or money. That's exactly what we don't want to do. Our business is entirely dependent on interactions with customers and fulfilling their needs, and we can't do that without talking to them.
With e-commerce soaring and natural products sold everywhere now, how can independents remain viable long-term?
MS: Before the pandemic, for the first time ever, grocery prices were dropping, and many independents thought they'd have to compete on price with all the larger stores. Well, our philosophy is to worry about what we want to do for our customers, and everything will work out. We'll never be able to purchase a product for as low as a multibillion-dollar corporation can, so we have to figure out, from a product-mix and customer-service standpoint, what can we provide that they can't?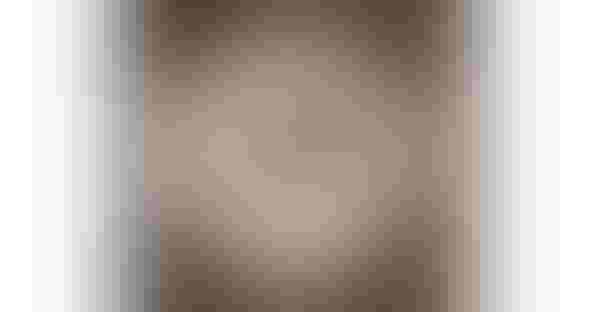 Are your kids interested in taking over someday?
MS: My three boys and my nieces and nephews have all worked here, and yes, the kids want to carry on the family tradition. My oldest son is getting his master's at Michigan State, my middle son is getting his degree at Michigan, and my youngest is leaving for Purdue. I tell them to go. I know they say they want to come back to work at the business, but I want them to see what the outside world is like first. Then, after they've worked somewhere else and done something different for a period of time, if they still want to come back, that means they really want to do it.
Subscribe and receive the latest updates on trends, data, events and more.
Join 57,000+ members of the natural products community.
You May Also Like
---