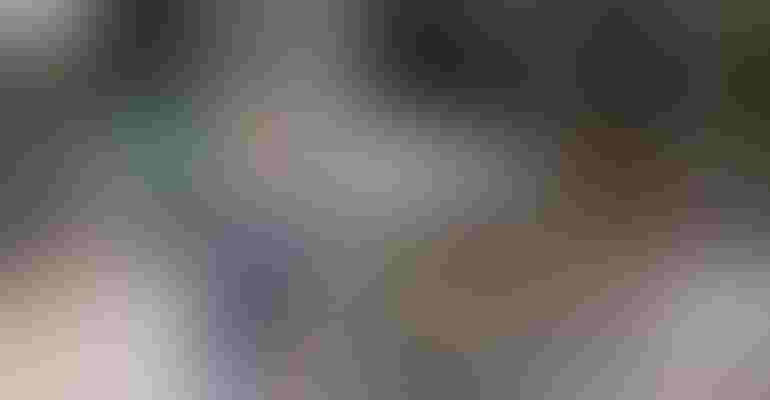 Since 1973, Weavers Way Co-op has been an anchor for the Philadelphia, Pennsylvania, community, providing top-quality products, supporting local vendors and giving members the opportunity to own a piece of the local economy. The organization also is committed to justice, equity, diversity and inclusion and has ramped up efforts to broaden access to affordable, high-quality food.
General Manager Jon Roesser joined Weavers Way nearly 14 years ago, and he's passionate about the organization and its impact.
"I hadn't been exposed to the cooperative model until I began working here," he says. "Now I'm an evangelist for it."
Natural Foods Merchandiser asked Roesser to discuss Weavers Way's role in the local food system, the cooperative model's many benefits and how the organization is championing J.E.D.I. initiatives.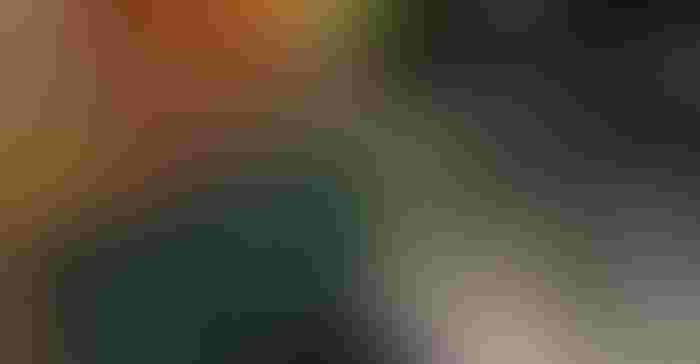 Weavers Way will turn 50 in 2023. What are the main reasons for its success?
Jon Roesser: It's a bunch of things. Number one, we pride ourselves on being an awesome retailer and offering a great customer experience. The products on our shelves make people want to come back, which allows us to compete against the big for-profits. Other than that, we've always relied on our members' loyalty, which is largely the result of the cooperative ownership model. Shoppers are owners of the enterprise, so they want to shop in a store they own. I believe most feel that sense of ownership and loyalty.
Why are co-ops so important in this day and age?
JR: The cooperative model gives us a level of resilience in a highly competitive marketplace. There is such a multitude of places at which people can spend their food dollars, and we are a relatively small retailer, so we've got to play to our strengths. Those include our commitment to the local food system and the level of service we provide. If consumers care about the local economy, membership gives them an opportunity to own a piece of the local economy.
What do members love most about Weavers Way?
JR: We were formed in 1973 as a produce-buying club, and produce remains one of our signature departments. We've also worked hard to develop our prepared foods brand, which is highly regarded and considered superior to other grocery stores' offerings. Another strength is that while most of the industry has retreated from bulk, we've doubled down on our commitment. We operate big bulk sections with coffee, nuts, spices, teas, balsamic vinegar, olive oil, nut butters, cleaning supplies and many other goods, which appeals to the growing number of people looking to reduce their environmental footprint.
More broadly, we've evolved to be a critical link in the local food system. Nobody else in Philadelphia comes close to supporting the breadth of growers and producers that we do. Our members love that by shopping here, they can really, truly support the local food system.
How does Weavers Way champion local vendors?
JR: We support hundreds of local vendors—farmers, orchards, bread bakers, coffee roasters—and we are so proud of that. Each fiscal year, we set aside grant money to incubate startups that need working capital for things like packaging, labeling, renting commercial kitchen space or purchasing liability insurance. This year, we set aside $20,000 to support a half dozen or more businesses.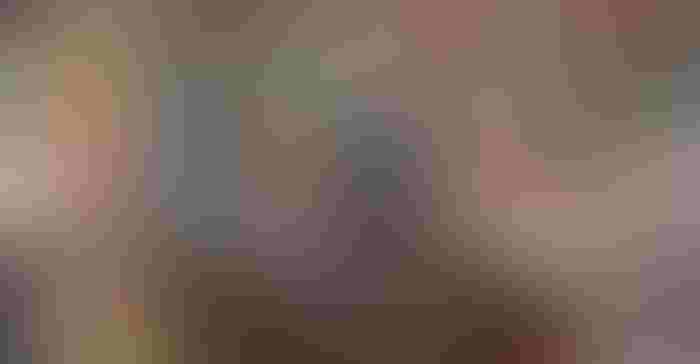 What does the co-op's Vendor Diversity Project entail?
JR: This initiative came out of an audit of our vendors we conducted about two years ago. There was a lot to celebrate and be proud of, but it also became apparent that we had a big lack of diversity, particularly racial diversity. We knew we needed to be deliberate in addressing that deficiency.
We launched the Vendor Diversity Project and hired a program coordinator to identify new local vendors, particularly focused on Black-owned, LGBTQIA-owned, women-owned, etc.
How does Weavers Way work to increase community access to healthy foods?
JR: As a starting point, we recognize that because of our commitments to local and small-scale vendors, the products on our shelves tend to be more expensive. So what do we do about that?
Our primary weapon is Food For All, a needs-based program that gives participants who qualify 15% off every day, which happens automatically at the register. That discount stacks on top of our working member discount. We offer all members 5% off purchases, but in exchange, they have to do six hours of service either in our store, such as packaging cookies, or with one of our nonprofit community partners. More than 75% of Food For All participants are also working members, so they get 20% off every purchase.
We're also having some frank conversations about affordability and whether we feel comfortable cutting in more high-quality conventional products to ensure we give people alternatives. We've always had a hybrid model, which allows us flexibility. So we're looking at where we can bring in some items at lower price points without compromising our core values such as animal welfare, fair labor practices or environmental stewardship.
Weavers Way also operates farms. How does this program work?
JR: We wanted to get into the business of growing—not just selling—food, so we have two 2.5-acre urban farms, one in East Germantown, the other in Roxborough. We treat the farms as a business unit of the co-op, just like one of our stores. We have five or six farmers on staff, plus seasonal help. They are strictly vegetable farms, plus a small orchard that produces figs, papaws and blackberries. The produce is sold in our stores, at our seasonal farm market and through our twice-weekly CSA (community supported agriculture subscription).
Is there also an educational element to the farms?
JR: Yes, one farm is at Saul High School of Agricultural Sciences. It's a three-organization partnership between Weavers Way, the School District of Philadelphia and Food Moxie, a nonprofit closely affiliated with us that provides nutrition and gardening education. Weavers Way maintains the farm as an outdoor classroom, and Food Moxie provides a farm educator to supplement the teachers' work.
Why did Weavers Way choose Germantown for its fourth location?
JR: Germantown is the next neighborhood south of Mount Airy. We were approached by the developer about the space, and it checked many of our boxes. It's also in the middle of where a lot our members live—many take the bus to the Mount Airy store—so this spot just made sense. Plus, this neighborhood is much more socioeconomically and racially diverse than Mount Airy, so we're strategically making inroads to improve our overall co-op diversity. We want to make sure we're appealing to much broader base of the population than we have historically.  
Will you be hiring locally for the new location?
JR: Yes, it just makes sense to have a core group of employees who live close to the store and can bike or walk to work. They'll also treat the store as a community asset and want it to thrive. And if we commit to hiring from an applicant pool from a community that's more socioeconomically and racially diverse, then we'll improve the diversity of our staff along the way.
What do you love most about your job?
JR: I love my colleagues; I love our members. And it really comes down to this: I've had all kinds of jobs in my life, worked for organizations big and small, but I've never worked for an organization of which I am prouder. At Weavers Way, we're the good guys. It's a great source of pride for me to be associated with an organization that does so much good for our community.
Subscribe and receive the latest updates on trends, data, events and more.
Join 57,000+ members of the natural products community.
You May Also Like
---