Clark's creates top-notch education program for employees
Clark's creates top-notch education program for employees
In order to stand out in a crowded market, Clark's Nutrition and Natural Foods Market developed a proprietary education program. The program covers college-level supplement and nutrition concepts, turning employees into excellent educational resources for customers.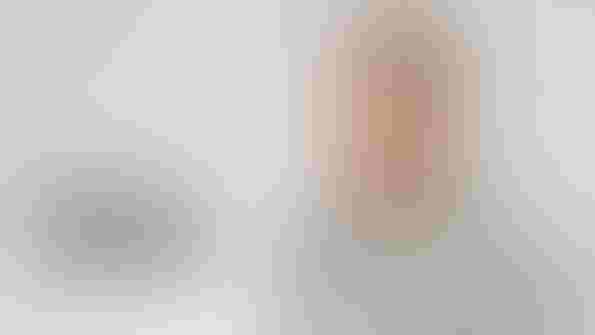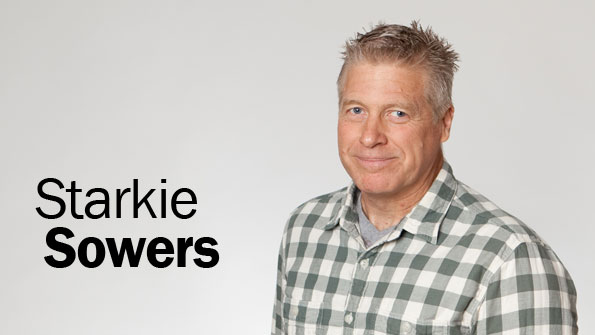 Clark's Nutrition and Natural Foods Market had been steadily building an audience since opening its doors in Riverside, Calif., in 1972. But by the late '90s, the competition had stiffened, and it became clear that the store needed to try something new. 
Because the staff was passionate about natural products, the Clark family realized that focusing on employee and customer education was the way to differentiate the store and build consumer traction.
Starkie Sowers, a store manager at the time with a background in biochemistry, began developing Clark's proprietary education program. Fast-forward 20 years, and Sowers is the director of education and also teaches nutrition classes at nearby Huntington College of Health Sciences. His education program has expanded to include employee webinars and now meets many of the requirements for a dietary supplement sciences diploma.
Why has staff education become such a focus at Clark's?
Starkie Sowers: Our store has always been highly education oriented, so we had many employees with a lot of industry knowledge. We began noticing that these individuals sold more because they could answer more customer questions. Then when the Dietary Supplement Health and Education Act passed in 1994, we wanted to make sure we followed the rules. So we mixed in some education around that to ensure employees knew not to prescribe to customers.
We don't allow staff to say more than what DSHEA allows, but our training enables them to share additional knowledge with shoppers. For example, someone might ask if we carry mushroom-derived vitamin D. Rather than saying, "I don't know; just look on the bottle," we can say, "Yes, we carry two." If the shopper then asks if this is the active form of vitamin D, our employees know how to answer. They can comfortably go into the whole mantra and cover really technical stuff. This lets employees interact with customers instead of digging around on the Internet while shoppers stand there looking at the shelf.
How do you organize training?
SS: We have five divisions. I wrote Divisions 1 and 2, so those are proprietary to Clark's. Division 1 is geared toward employees who've never worked in a health food store. It's a basic manual on digestion, the immune system, and male and female issues, plus some industry history and an introduction to superfoods. In Division 2, we expand into topics such as homeopathy, Bach flower remedies and cosmetics. Divisions 3 and 4 are based on college nutrition textbooks to which we added industry perspectives on clinical nutrition from [personalized medicine expert] Jeffrey Bland. For Division 5, employees take classes offered by Huntington College. I teach a class on nutraceuticals. There's also a class on vitamins, minerals and herbs. The training program incorporates four of the six classes required to receive a diploma in dietary supplement science from Huntington. Now we're beginning to transfer some of our employees over there.
Is the training mandatory?
SS: Divisions 1 and 2 are mandatory for anyone in a sales position. After that, it's optional, although we offer financial incentives for progressing in the program. If they go on, employees literally go to class. They have a class schedule that comes out in February, and they attend two semesters.
Clark's focuses on sports supplements. How has your education program strengthened this category?
SS: A lot of first-time natural shoppers come to us looking for something they heard about somewhere. Sports supplements can be dicey, so we're strict about what we will and won't carry. If someone is looking for an item we don't have, we're able to direct him to something similar that's safer. For example, instead of carrying [androstenedione], we have Humanofort, which is chicken embryo extract rather than something from China that's likely been manipulated. Because our staff is more educated, we're able to identify the advantages of certain products. We strive to have a large variety of safe products at good prices. When new people come in, they may have been looking for just one supplement, but then they see we have so much more. We open the door by educating about sports supplements and then roll out the red carpet to other sections of our store.
Build a successful education program
Follow Starkie Sowers' advice to build a robust environment for employee learning.
Keep it a priority. Even when crises arise or times get tough, don't let your education program take a back seat or you'll risk having to start over at square one and sending the wrong message to employees. Keep at it. "Our program wasn't developed overnight," Sowers says. "I've been working on it since the '90s, and we're still developing new ideas for classes. The Clark family has made this a top priority." 
Realize the cost. Creating a successful program takes money—not only for developing curriculum but for the hours your employees will spend off the floor taking classes and studying. Factor in these considerations as you develop your program, and remember: While the costs may be steep up front, in the long run, educated employees sell more. 
Build in incentives. Consider a tiered education program like Clark's in which the first level is mandatory and subsequent levels are optional depending on employees' personal interests. Offering incentives for classes shows that you're willing to invest in their futures. In turn, they'll invest in you, which helps build morale and supports staff retention.   
Subscribe and receive the latest updates on trends, data, events and more.
Join 57,000+ members of the natural products community.
You May Also Like
---
Sep 20 - Sep 23, 2023
Natural Products Expo East is the East Coast's leading natural, organic and healthy products event.
Learn More