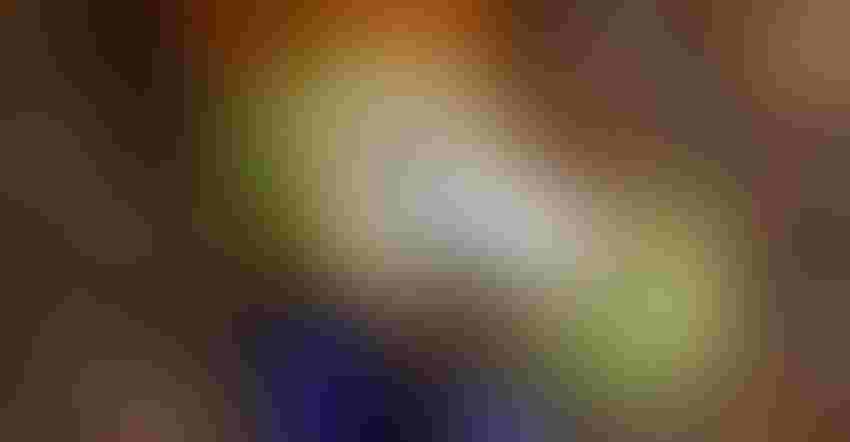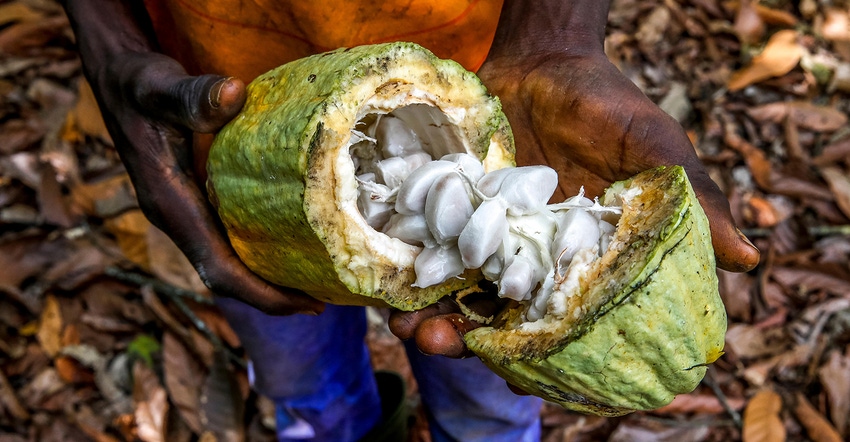 Sustainability executive Roma McCaig followed a long and winding road to her current position as senior vice president of impact and communications at Clif Bar & Co.
"My career journey is a little different," concedes McCaig, "but I think you're starting to see more people coming into sustainability in unconventional ways."
Yet, while she's worn many hats professionally, her personal values remained steady. In her words, "As an individual and a citizen of the world, I lived a sustainable lifestyle and have a lot of personal sustainability practices in my life."
For over 20 years, she worked in communications at various CPG, health care and tech companies. Then she pivoted into strategy and operations, earned an MBA and started helping organizations spend more efficiently.
When Campbell Soup Co. recruited McCaig to lead strategy and operations, it proved a clarifying moment: "Campbell's is a large buyer of commodity ingredients and had a number of animal welfare, human rights, sustainability and transparency commitments," she explains. "They asked me to take over leadership of responsible sourcing, which included integrating all of those commitments into the business."
Careerwise, that move started her journey into sustainability, says McCaig, "where I realized I could live what I believe at work and do what I do really well to help an organization."
She was with Campbell when an old colleague, now working at Clif Bar, asked if she'd be interested in leading a new department called communications and impact. In that role, McCaig would oversee the company's integrated sustainability, community and communications strategy. She jumped at the opportunity.
"I came to Clif and realized that I could bring my whole self to work," she says. "It's one thing to have an aspiration—it's another to actually deliver against that aspiration."
McCaig spoke with New Hope Network about her work at Clif Bar, the need for sustainability accountably across all departments of any organization and how her company's progressive mission has increased since its recent acquisition by Mondelēz International.
While hard work certainly got you to where you are, you also had a couple lucky breaks. Beyond those two factors, do you have any advice for professionals who'd like to intertwine their personal and professional purposes?
Roma McCaig: Those lucky breaks came because of the trust that I create in my relationships. All of these opportunities have been because people have seen me deliver. They've gotten to know me really well and trust me. The person [at Clif] who reached out knew me well enough to know that I could be a fit. So my advice to others is do not underestimate the power of your network or the power of mentorship, and showcase who you really are.
You've said that sustainability should not be a vertical, that it has to touch each part of a company and be embedded in everything a CPG does. Can you expand on that?
RM: Absolutely. Historically, when sustainability teams get set up, they are treated as that silo group over there: "They're going to take care of that; the rest of us don't need to worry about that."
What we've realized is that to make sustainability an integral part of how you do business, you have to make it everybody's job. You have to understand how the business operates, make it part of the company's strategy. You have to get down into the processes, the policies and the systems, and change them to where sustainability is core. Then it's easier to set goals because it's not just Roma's goals—it's the head of supply chain's goals, it's the head of marketing's goals, it's the head of HR's goals. They all understand the role they have to play and how they'll contribute in a measurable way.
Sometimes sustainability goals can contradict what departments feel they need to do to keep the company afloat. What do you do in those circumstances?
RM: I think Clif is a great example of how we don't treat sustainability as a separate goal, how we really have it integrated into who Clif is and how Clif operates. When we make decisions, we think about how we're going to sustain the business. How we're going to sustain our brands. How we're going to sustain our people, our planet and our communities.
Organic is a great example of that. We decided to go to organic ingredients in 2003. And it wasn't just because it was a healthier way to farm. It's better for people's health and better for the farm workers from an equitable standpoint. It is better for the brands, it creates a position of differentiation and it's better for the business in terms of supply chain resiliency.
I bring that input to the table so that we are constantly looking at decisions through a five aspirations lens and understanding where we have to make trade-offs. Sometimes, sustainability isn't the top priority in that decision, but sustainability has been part of the consideration.
When you say "five aspirations," you're referring to a set of bottom lines Clif Bar uses in making decisions: sustainability to their people, their community, the planet, their brand and their business. Which aspirations fall under your team?
RM: Sustainability impact and community impact sit squarely on my team. We are really the shepherds, but we don't own all of it. For example, within packaging, sustainability is a very important piece of our commitment to the planet aspiration. We partner very closely with our packaging R&D team on that. It is not fully owned by my team. The strategy and the delivery against that strategy have significant ownership in R&D.
How are your past experiences having a measurable impact across Clif Bar and bringing its sustainability perspective/efforts into Mondelēz?
RM: That's a big question! When I got here, Clif had no shortage of aspiration. We want to change the world in every way, shape or form, big and small, but we also have limited resources. That's what I brought to the table, helping the organization focus on where we should spend our resources. Where can we have significant influence and punch above our weight because we've earned the right to do that? The fact that we've been climate neutral for almost 20 years and that we have had a sustainability program for 20 years, that's a place where we can punch above our weight—and we have, both at the federal and the state levels.
When it comes to Mondelēz and the integration work that we've been doing, they have realized that when they acquired Clif, they didn't buy a typical business. They bought a business that's really special, that the work that we do around sustainability is core to who we are. And so, I have been leading the integration of that sustainability work through all of the work streams of the acquisition.
They recognize that there are things that we do or have been doing that are a bit more progressive, and they want to learn from us, they want to use us as a test kitchen. We have enough scale where we can show results of those implementations.
I would have thought it would become a sustainability give and take, but it sounds more like just a sustainability give.
RM: Well, we gain access to resources and knowledge that they have as well. Cocoa and wheat are two very important ingredients to the Mondelēz portfolio, and they have significant investment and sustainability programs for those ingredients. Wheat, we don't use as much of, but cocoa is an important ingredient to us, and they have allocated about a billion dollars toward sustainability in cocoa. So, how can we take advantage of that?
Are there challenges in translating your sustainability message between the cultures of the two companies?
RM: For Clif, it's absolutely just part of who we are and how we do business and how we think about things. We're actually a lot older than Mondelēz too. Mondelēz is only 10 years old, whereas Clif is 30 years old, so we've got a lot of learnings that we can share.
What I'll tell you is that there's a ton of excitement and passion for Clif in Mondelēz in the very short time that they've owned us. There has been such a welcoming spirit of, 'We really want to learn what you do and how you do it. We want to get deeper into some of these different aspects, even from a community support standpoint.'
Companies often set out with the best intentions but, as they grow, they make sacrifices until, one day, they wake up and think, 'Wow, this product is not what we had in mind when we started.' Is that a concern?
RM: Look at Unilever or Danone, for example. When they acquire organizations like Clif, they don't set out to change them, they set out to increase the impact that they're having on the world. They know that they can bring resources and scale to help them do that.
We're one of the larger acquisitions of Mondelēz. They have acquired other companies much smaller that are also very purpose-driven, but we bring a scale that is much different from their other acquisitions in that space. There's definitely that interest in preserving and learning from it, but also using it as a fuel for growth. They know that it is a key differentiator for us. I'm seeing more and more of that, in particular in the food or CPG space.
They didn't just want a healthy snack for active people in their portfolio, they wanted your ethics
.
RM: They wanted who we are.
Editor's note: Since this story was written, Roma McCaig has parted ways with Clif Bar.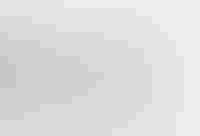 Join several members of the Clif Bar team and other organic experts at 8 a.m. Thursday for a panel discussion, The Benefits of Long-Term Research in Support of Organic, in Grand Ballroom F at the Marriott. A conference programming upgrade is required for attendance. To learn more about this program and others, as well as exhibiting brands, visit ExpoWest.com. To see registration options, including those for virtual access, click here.
Subscribe and receive the latest updates on trends, data, events and more.
Join 57,000+ members of the natural products community.
You May Also Like
---