Coca-Cola axes Honest Tea, but its founders are just getting started
Coca-Cola axes Honest Tea, but its founders are just getting started
Seth Goldman, co-founder of Honest Tea, shares with New Hope how his startup Eat the Change will fill the coming void and put authentic bottled tea on shelves.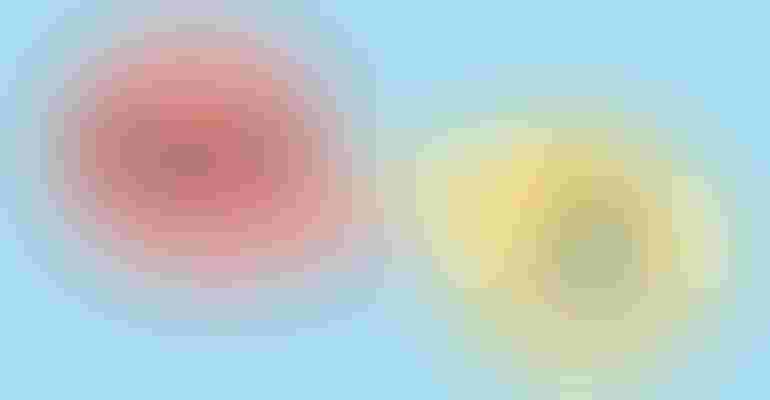 Last week's news that Coca-Cola will discontinue Honest Tea shocked no one more than Honest Tea's co-founder Seth Goldman. Quickly, though, Goldman turned the news into an opportunity: He plans to fill the void with a new beverage from his startup Eat the Change.
Goldman started Honest Tea, an organic RTD beverage, in 1998. In 2008, Coca-Cola invested $43 million in exchange for 40% of the company. From 2007 to 2010, inclusive, Honest Tea's sales tripled to $71 milion; it shipped more than 100 million botles in 2010. Coca Cola purchased the rest of the company in 2011, and Goldman stayed on as the brand's chief executive until 2015.   
Goldman's passion for promoting nutritious and planet-friendly products never wanes: He is a co-founder of Eat the Change and PLNT Burger while he chairs the board of directors at Beyond Meat, a lab-created alternative protein brand. Many of Honest Tea's original supporters are involved in Eat the Change, which produces mushroom jerky and other snacks, and the two companies share similar values.

Responding to Coca-Cola's decision
"I don't have any regrets," Goldman told New Hope when asked about Coke's announcement. "But at the same time, the goal is never to sell to a company like Coca-Cola and then see the brand retired." Until last week, Goldman believed Honest Tea was in good hands. "We built Honest Tea with intention, and so the intention is still there," he said. "As long as Coke was producing it, it was still manifesting itself out in the world. Once that stopped, we need to make sure that it continues to do so."
Consumers are showing their support for the organic tea brand through social media, for which Goldman said he is grateful. His LinkedIn post regarding the news garnered 1.2 million views and hundreds of comments expressing disappointment. However, the marketplace, particularly the buying power of younger generations who value wellness, demands beverages that are made with sustainable, ethically sourced, natural ingredients as Honest Tea is.
"With the whole Coca-Cola experience, I feel good that the brand was never compromised. If I had a choice between seeing the brand watered down and maybe moving away from fair-trade, organic or unsweet, that would have caused more upset than just seeing it discontinued," Goldman said. He finds solace in Coca-Cola's decision to continue manufacturing Honest Kids, and he does not see that brand changing to be made sweeter/non-organic or losing its values.
Honest Tea is a smaller brand in Coca-Cola's portfolio. Goldman understands that the company might not have the bandwidth due to the pandemic, war, inflation and supply chain disruptions.
"That in no way means there's not an opportunity, but even more importantly, that's a decision based on the current situation, not about where the future is," he said.
Lessons learned and moving forward
Fair-trade farmers, who will be hit hard by Coke's decision, are integral to Honest Tea and Goldman feels obligated to support them.
"It's a terrible setback. This is why I'm not walking away from them. I was one of the people who helped these folks understand and believe in that organic and fair-trade opportunity." Goldman explained that up until now, he was comfortable not re-entering the beverage world because Honest Tea already manifested the essential values to him. There will be a void that Goldman and consumers who lament the disappearance of Honest Tea from the shelf see as needing to be filled now. Eat the Change will approach new teas with the same values as Honest Tea, Goldman said "I've already communicated with our suppliers, with whom I am very close—suppliers who are still doing amazing work making amazing ingredients. So, from our point of view, they should still be on the shelf," he said. "Employees, all parts of our supply chain, retail partners, distributors and brokers—all want these more integrated approaches. So they're not interested in just moving around cases. They're interested in moving the needle," he added.
Goldman is taking what he learned with Honest Tea, from creating it to selling it to seeing it end, and moving forward.
"I took a values-embedded product and put it in a values-neutral organization, and it still did good work. However, this Coca-Cola decision has shown that if there's no real commitment to those values, it's easier to walk away from them during a time of stress," he said. "Now coming back here into the marketplace, we've got to make sure that we create something that someone can't walk away from."
Building out a purpose-driven brand
With new beverages, Eat the Change will expand Honest Tea's values and bring sustainability to the forefront.
"The slogan at Eat the Change is that what we eat matters and is what drives our climate footprint. We have to help people shift to more specific diets and continue to measure our impact. For example, we learned that it takes 2,000 gallons of water to milk almonds; it takes 39 gallons of water to make a pound of mushrooms; and 23 gallons of water to make a pound of carrots," he said.
"We continue choosing organic and avoiding putting chemical pesticides and fertilizers into the ecosystem or our bodies. We're trying to give people a choice that resonates and fits their values."
The experience with Coca-Cola was a test for mission-based brands, but there is hope.
"When you bring your full intention and values to your work, there's no guarantee that you'll succeed, but you'll never regret that effort," Goldman said. "It may not work out eventually, but you're never going to regret doing something you believe in." So that is what Goldman is doing: getting back to work.
"I believe we didn't lose the game. We just ran out of time. And so now we want more consumers to have the opportunity to deeply connect with what we're doing."
Subscribe and receive the latest updates on trends, data, events and more.
Join 57,000+ members of the natural products community.
You May Also Like
---
Sep 20 - Sep 23, 2023
Natural Products Expo East is the East Coast's leading natural, organic and healthy products event.
Learn More